PEO HR services partner that gives you more

From strategic planning to day-to-day HR challenges, PEO HR services have you covered. It's like adding a fully staffed human resources department to your business. We're here when you need us – without the overhead.
Whether it's onboarding new employees, payroll processing, employee benefits, or workplace compliance, our team is ready to step up to every challenge you face. We work hard to be your trusted partner. We develop an understanding of your business so we can create HR solutions that align with your goals.
That means you can focus on growing your business while we handle the rest. That's what we believe a PEO partnership is all about.
HR Management
We know there's a mountain of HR paperwork on your desk. As your HR partner, we get rid of it all. Our comprehensive PEO services can handle all your HR needs. Let us do the heavy lifting.
If you're looking to reduce your manual workload and empower your managers and employees, our suite of human resources management services can help.
Enrollment for employee benefits
Benefit claims management
HR administration
Employee handbooks tailored to your business
Workplace compliance assistance
Risk mitigation and workplace safety development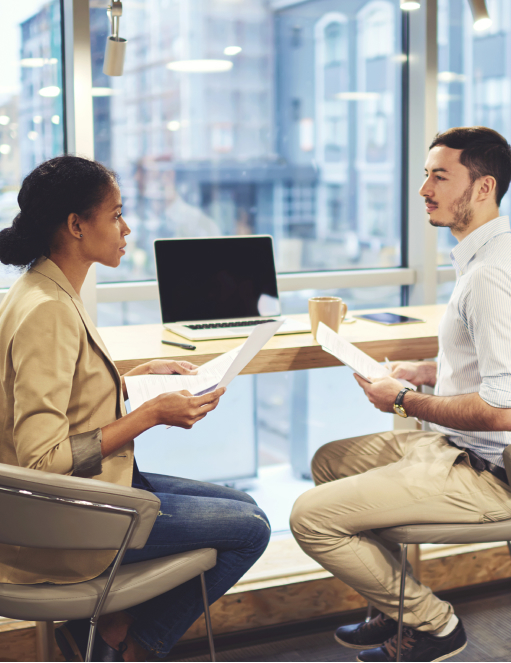 HR Consulting
You're an expert at what you do. We're experts at what we do – human resources.
Our expertise is the reason our clients come to us with their most challenging HR matters. But we'll take on the random HR questions, too.
HR policy, best practices, and employee handbooks
Employee relations
HR tools and support
Benefits enrollment and administration
Our PHR and SHRM certified human resources professionals take the guesswork out of everything from employee hiring advice to workplace compliance.
Because HR is so critical to your business, it's our company-wide policy to respond to your questions quickly and accurately. We believe this sets us apart from our competitors who rely on call centers staffed with inexperienced representatives.
You can count on us for expert advice. And quick answers.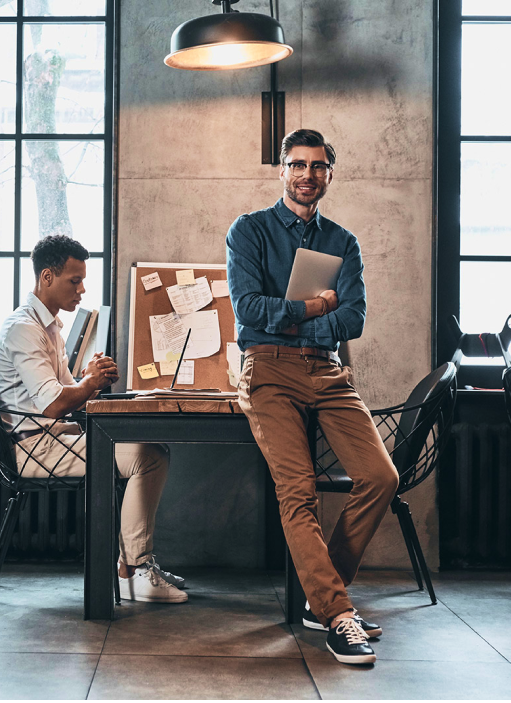 Payroll Management
PrestigePEO payroll services takes the burden off your shoulders. FPC/CPP certified payroll specialists handle every aspect of payroll management and tax administration for you – from data submission to payday. PEOs provide more comprehensive payroll management than payroll service companies.
Your employees will always get paid accurately and on time.
Payroll processing
Tax filing and withholding
Payroll taxes and state unemployment insurance
Compliance for local, state and federal laws
PrestigePEO is ESAC accredited and IRS certified for financial reliability and security. Not only is your payroll secure, but you can rest assured that you're compliant with all local, state, and federal tax obligations.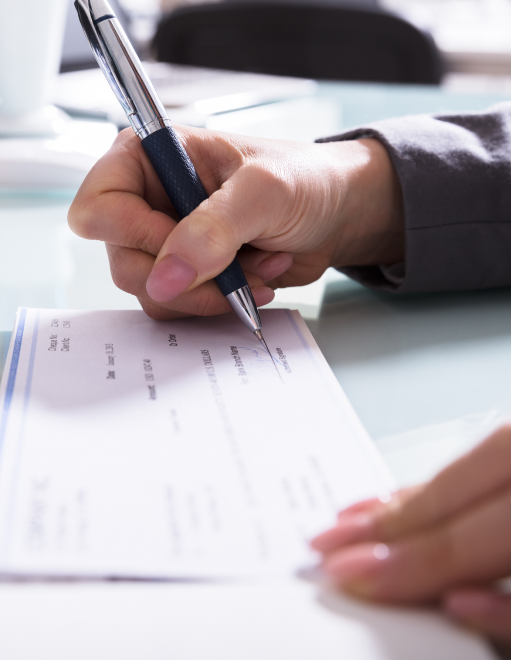 Employee Benefits
Give your employees the perks they deserve at a fraction of the cost. PrestigePEO offers top-tier, large company health benefit options to meet the needs of your employees.
You and your employees get dedicated support for on-site new hire employee enrollment as well as annual renewals, claims management, and employee advocacy.
Health insurance offered through Oxford, UnitedHealthcare, and EmblemHealth
Multi-option health, dental, and vision plans
Life, disability, and supplemental insurance
Flexible spending accounts for medical and dependent care expenses
Health Saving Accounts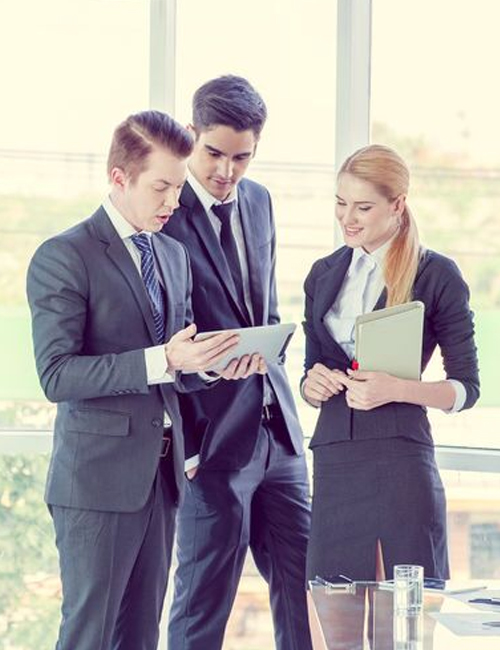 Workplace Compliance
When it comes to your legal and regulatory obligations, things can get complicated. Let us do the heavy lifting to make sure you stay compliant with local, state, and federal regulations to avoid penalties and fines.
Because we're a professional employer organization (PEO), we have team members who follow legislative matters at the state and federal levels. It's almost impossible to keep up with every regulatory update, especially when you have employees in different states. You can rely on PrestigePEO to help you avoid penalties and fines.
Compliant, employee handbooks
Workplace harassment and disciplinary procedures
Employer Practice Liability Insurance (EPLI)
Workers' compensation
Insurance claims processing
And more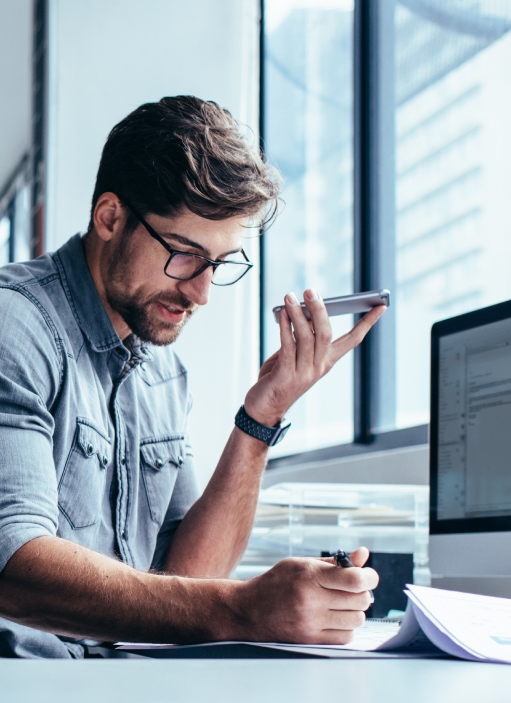 Retirement Planning
Retirement plans offer long-term benefits for you and your business. It allows you to stay competitive in today's job market. They also allow your employees to prepare for the future.
As an employer, your contributions are tax-deductible, and your plan assets grow tax-free. We want to make retirement planning easy for you, so you'll have a dedicated retirement specialist for enrollment, training, and plan administration.
Diverse and customized plan options
PrestigePEO accepts fiduciary liability and manages required reporting, statements, risk assessment, and audits
Professional investment advisory service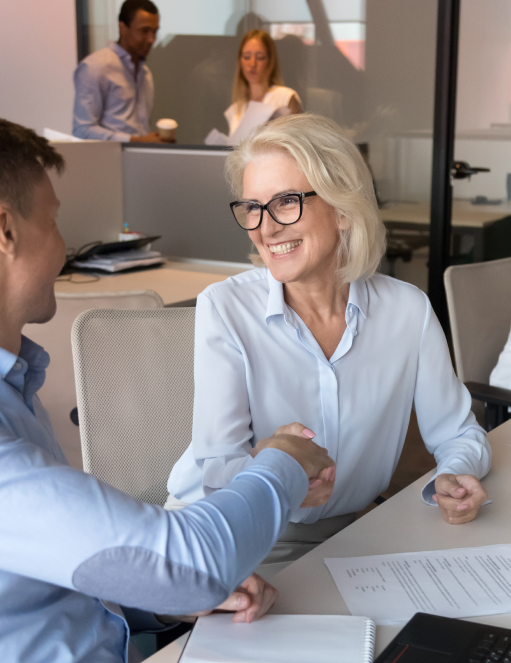 HR Technology
HR technology simplifies your life. It streamlines employee management and reduces that stack of paperwork on your desk.
We make payroll, employee onboarding, training, timesheets, and PTO tracking easy.
PrestigePRO HR management
PrestigeGO mobile app for on-the-go access
Kronos® for time and attendance management
JazzHR® recruitment software
Bullseye Engagement® for performance management
BLR Training Today® tools for workplace training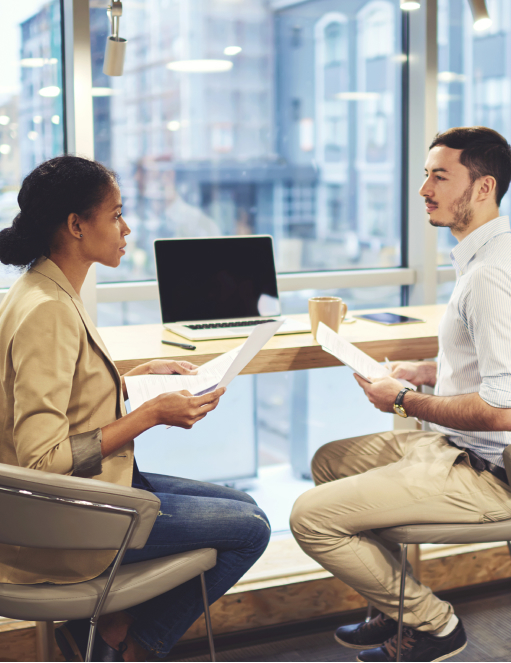 Workers' Compensation Coverage
It pays to plan for the unexpected.
By law, most U.S. employers are required to purchase workers' comp insurance to provide benefits for employees in case of a work-related illness or injury. It can get costly and time consuming for small businesses that don't have the staff to focus on workplace safety, perform risk audits and process claims.
PrestigePEO offers competitively priced workers' compensation insurance plans and we'll help you with all administrative and claims management tasks that go along with it.
We take the guesswork out of claims management and processing for workers' comp. As your PEO partner, we'll support you every step of the way.
Pay-as-you-go premium
A+ rated Zurich workers' compensation
No year-end audit
Risk-control and workplace safety services
Dedicated claims management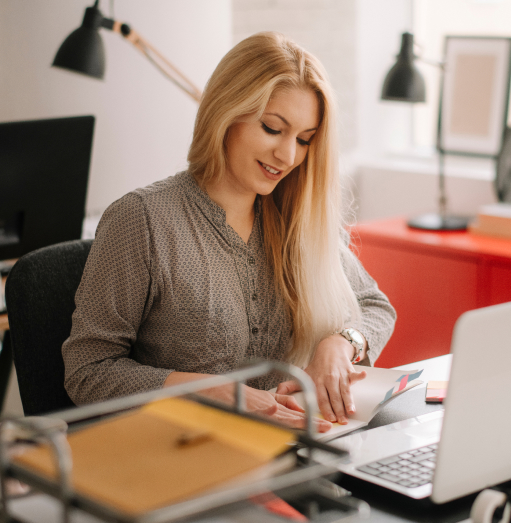 View our Sales Brochure
Whether you're choosing a PEO for the first time or seeking a new PEO partner, you want to be sure you're making the right choice. Learn more about Prestige, the industries we serve, or browse our sales brochure to learn more.