What Does a PEO Do?
A PEO works in partnership with SMBs to offer affordable healthcare options that would otherwise be difficult to access, handle payroll, ensure compliance, manage human resources administration, and more. Partnering with a PEO is also a simple and secure way for employers to ensure HR compliance across the board.
Employee turnover is expensive. Attract, reward, and retain top talent with premium employee benefits options and perks that won't blow your budget.
Get Full-Service HR Support
A PEO isn't a replacement for your HR team – it's a full-service extension of it. PEOs enable SMBs to offer employees the benefits of a large-scale HR team at a fraction of the cost.
Managing a workforce means employers must comply with a plethora of local, state, and federal regulations. A PEO works on behalf of SMBs to ensure compliance and proactively mitigate risk.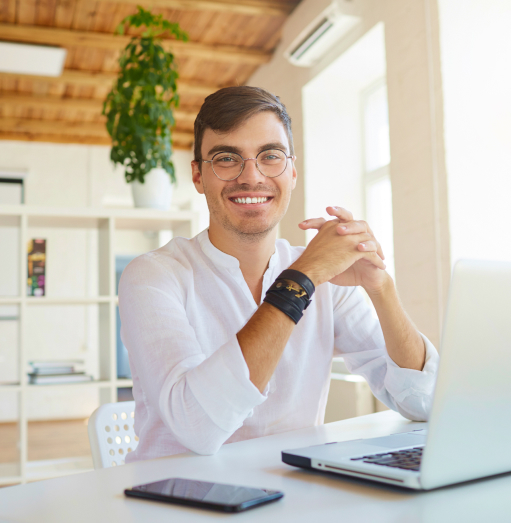 Did you know that most PEO partners would recommend a PEO to a colleague?
What's the Difference Between a PEO and an HR Outsourcing Company?
Human resources outsourcing companies (HROs) and professional employer organizations (PEOs) offer similar services, but their approaches are quite different in practice.
HROs are private entities typically enlisted by large enterprises with robust HR departments to handle specific HR functions, such as payroll. HROs do not assume co-employer responsibilities or offer additional HR support.
PEOs serve as an extension of a business's HR department and assumes certain responsibilities and liabilities on behalf of their client. This enables PEOs to deliver more value-added services to clients.

According to the National Association for Professional Employer Organizations (NAPEO):
Small businesses grow 7-9% faster when they work with a PEO
Employee turnover is 10-14% lower
Small businesses are 50% less likely to go out of business
The COVID-19 pandemic further highlights the benefits of partnering with a PEO. Data shows that SMBs that partner with a PEO are 91% less likely to still be temporarily closed, and 60% less likely to have permanently closed due to COVID-19. That's because a PEO offers much more than piecemeal advice – we offer holistic solutions to any HR challenge.
Areas of Expertise
Our experts deliver one-on-one support to clients ranging from small businesses to large enterprises – no chatbots here. Whether you have 10 employees or 500, you'll have access to a dedicated team of certified HR specialists to guide your business forward.
We offer the following services and solutions:
Premium health insurance options at competitive rates
A wide variety of additional employee benefits and perks
End-to-end payroll processing and tax remittance
A dedicated team of certified HR management professionals for expert guidance as needed
Compliance support for all applicable local, state, and federal laws
Workers' Compensation insurance and EPLI at reduced costs
Support for recruitment, hiring, salary benchmarking, and background checks
Automated time and attendance tools
Administrative support for employee benefits, HR management, payroll, and compliance services
Risk management best practices
Employee Handbooks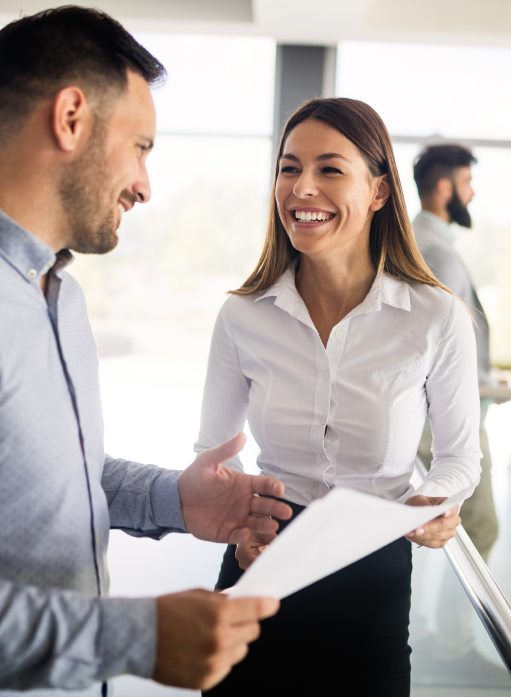 Partnering with a PEO: How Does it Work?
Once your business partners with a PEO, it assumes certain financial responsibilities on behalf of your business. This includes payroll administration and compliance with local, state, and federal tax laws. A PEO also assumes responsibility for employee benefits administration, legal and regulatory compliance, and any additional HR support required.
We work with your HR team to reduce their administrative workload across the board and provide comprehensive support for payroll, employee benefits, compliance, and HR management. You retain ownership of day-to-day business operations and the direct management of your worksite employees. Watch our PEO video to get an inside look at what we can do for your business.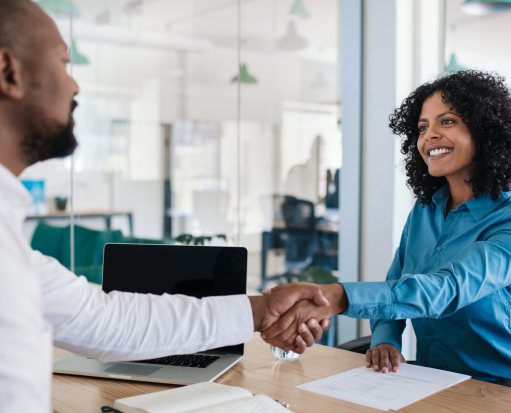 How Do Your Employees Benefit?
While internal HR managers are an integral component to success, SMBs tend to lack the bandwidth and resources required to tackle the sheer volume of HR tasks and processes at hand. By partnering with the right PEO, you can ensure your business has all the HR support it needs to help nurture and grow your workforce.
Access to premium benefits at reduced costs
Secure, accurate, and on-time payroll
Full-service HR support from a dedicated team of certified experts
Quick and efficient insurance claims processing
HR technology and tools for a seamless employee experience
Benefits advocacy
Employee leave management
Access to exclusive employee benefits, discounts, and perks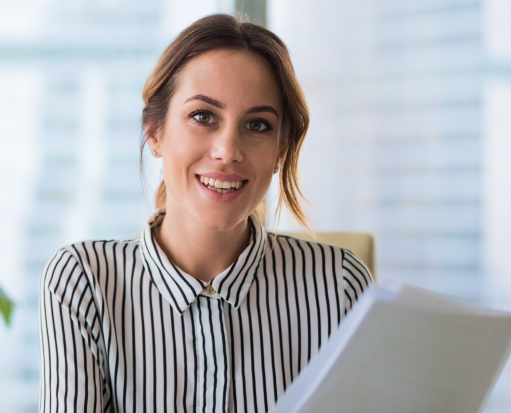 PEO Certifications: What Are They, and Why Do They Matter?
A number of organizations work to ensure PEOs adhere to strict regulatory standards that confirm their ability to take on financial risk and responsibility on behalf of clients.
Only 1% of PEOs in the United States maintain all three of the PEO industry's primary certifications consisting of IRS certification, ESAC's gold standard accreditation and financial assurance, and CI's workers' comp risk management certification.
Certified Professional Employer Organization (CPEO): This IRS certification confirms a PEOs financial stability and strict financial and tax reporting requirements.
Employer Services Assurance Corporation (ESAC): This accreditation proves a PEO's financial stability, ethical business practices, adherence to regulatory requirements and provides surety bonds that help protect the payment of wages, payroll taxes, employee benefits and insurance premiums.
CI Institute Workers' Compensation Risk Management Certification: This assures a PEO can deliver risk management best practices to reduce work-related accidents and health exposures and control workers' compensation insurance losses.