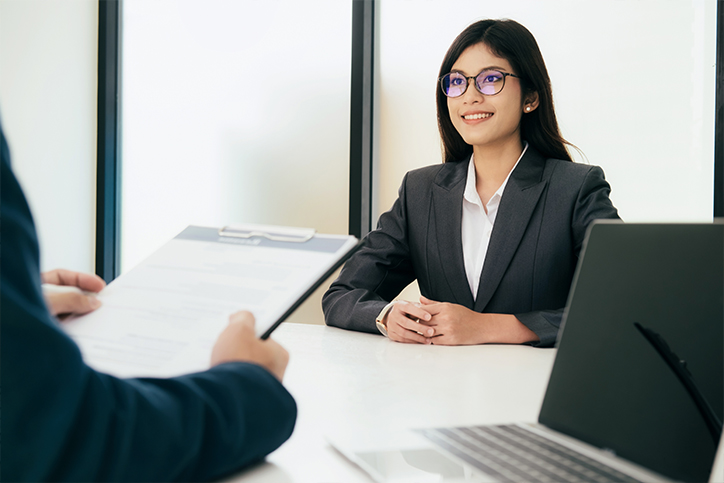 Did you know? – Glassdoor reports that offering an exemplary employee hiring and onboarding experience can improve retention by over 80%. After an exceptionally unusual 2020, businesses everywhere are rethinking how things are done heading into 2021, with recruitment and hiring practices at top of mind for many. Keep reading to learn how employers can improve recruitment, hiring, and onboarding of employees this year and beyond.
3 Tips For Onboarding Best Practices
Your employees are your most valuable asset. Without the right team, it would be impossible for any business to grow and scale. Smart businesses are already adapting to the impending changes in employee demographics projected over the next few decades in order to remain competitive in a fast-changing world. This year consider how your business can improve its recruiting, hiring, and onboarding employee best practices with 3 tips to attract the talent it needs to propel toward success.
Solidify Your HR Technology Stack
When the pandemic hit, it became clear that businesses that were prepared to operate remotely for the long-term are going to fare better under the excruciating circumstances – and so far, that's been true. Now, with the pandemic still affecting millions of people across the U.S., most businesses are looking to apply a digital-first mindset across all operations, especially recruitment and hiring.
After successfully working from home for over a year, most skilled professionals are unwilling to return to an office full-time. Many companies have already announced permanent remote-friendly policies, making those employers much more attractive to highly skilled employees. In order to attract and retain talent in a post-COVID world, businesses will have to accommodate these shifting employee expectations – and they'll need a solid HR technology stack in order to do so.
From the right software to post job openings and screen candidates, to an employee onboarding platform that enables new hires to complete all paperwork digitally, powerful HR technology platforms are quickly becoming the backbone to successful recruitment and hiring. Prospective employees want to know that their new company cares about them, and a digital-first hiring and onboarding process is key to a positive first impression – it shows employees that your company is forward-thinking, agile, and eager to adapt to a changing world.
Focus on Diversity, Equity, and Inclusion
Take a look around your company – is it truly diverse? Are there people of color among your leadership team? Do women hold decision-making power? If not, it's well past due time for your business to reconsider its diversity, equity, and inclusion policies – and this involves much more than press releases and company statements.
Diversity, equity, and inclusion aren't just buzzwords – they're complex concepts rooted in addressing generations of systemic inequality and discrimination. The issue often begins in the recruitment stage, as the hiring practices of many companies are actually much more biased than they may seem.
Listen to our podcast, HR in 15, to learn about common discriminatory pitfalls and how companies can avoid them.
From a business perspective, diversity, equity, and inclusion are statistically proven to enrich both the culture and the profitability of businesses of all sizes. As candidate demographics continue to skew younger, more culturally diverse, and more tech-savvy, companies will need to provide a much more robust and fair recruitment experience. That will require businesses to understand and recognize the bias throughout their current recruitment and hiring processes and revamp them to be more inclusive.
One way to begin DEI efforts is to create a clear statement addressing the issue and your company's response on your website. This communicates your company's dedication to creating an inclusive workplace for all to both prospective employees and potential clients – for some, partnering with a PEO that demonstrates a commitment to its own corporate social responsibility may be an important deciding factor.
Offer Premium Employee Benefits
Employee benefits were already a critical factor in most people's employment decisions long before COVID-19; now, in the midst of a global pandemic, benefits like health and life insurance are even more important to professionals considering a job change. Furthermore, both employers and employees are recognizing the value of a truly comprehensive benefits package that goes beyond health insurance – one that includes additional options like supplemental hospital insurance plans, pet insurance, and access to mental health care.
Offering better employee benefits isn't just good for your employees – it's also good for your bottom line. When employees are happy with their benefits, your company is much less likely to experience employee turnover and the high costs associated with it. Combined with effective and fair recruitment practices, this could help your business save a significant amount of money and even increase profits over time.