Employee benefit plans for small businesses

Since SMBs have fewer employees, they tend to have less purchasing power than large enterprises, which leads to higher health insurance rates per employee. A PEO company combines the purchasing power of all its clients to offer the best possible rates on top-tier plans, enabling SMBs to provide employee benefit plans for small businesses while reducing overall costs.
Top-Tier PEO Health Insurance Options for Your Employees
Employee benefits play an integral role in employee satisfaction and retention. A Hierl Insurance study from 2018 indicated that health insurance is "very or extremely important" for over 80% of employees when changing jobs. Amid current public health concerns, benefits like medical, life, disability, and supplemental insurance are even more crucial in employment decisions.
By partnering with a PEO, SMBs can give their employees access to a wide range of medical, dental, vision, life, disability, and supplemental insurance plans from leading insurance providers. A PEO also enables SMBs to offer additional employee benefits like commuter benefits, travel discounts, and exclusive access to local entertainment.
Nationwide medical coverage through Oxford, UnitedHealthcare, and Aetna
Numerous health plan options: HMO, EPO, PPO, POS, and HDHP's
MetLife and Sun Life dental plans with multiple options
MetLife and UnitedHealthcare in and out-of-network vision plans
Extensive networks of participating physicians, specialists, and hospitals
Global travel plans
Transparent cost comparisons for competing plans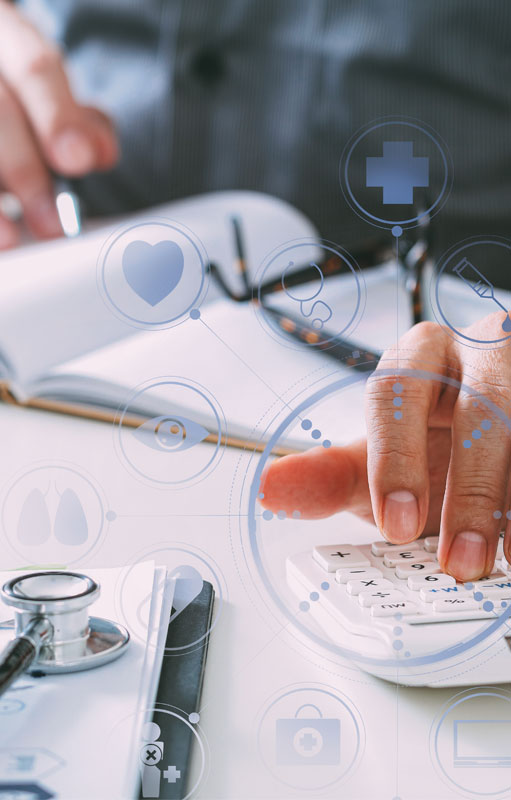 Health insurance is
"very or extremely important"
for 83% of employees when
deciding to stay in or change jobs*.
* Hierl Insurance study 2018
Disability, Life, and Supplemental Insurance Plans
Help your employees plan ahead for life's unexpected turns. Life insurance, disability insurance, and supplemental insurance options provide your employees and their beneficiaries with the protection they need in the event of a highly impactful or tragic life event.
Available plans cover just about any situation, offering you and your employees greater peace of mind.
MetLife basic term life/AD&D and supplemental term life
MassMutual whole life insurance
MetLife short-term and long-term disability insurance
UnitedHealthcare accident, critical illness, hospital insurance
Aflac group accident, critical illness, hospital and short-term disability insurance
Employee Assistance Program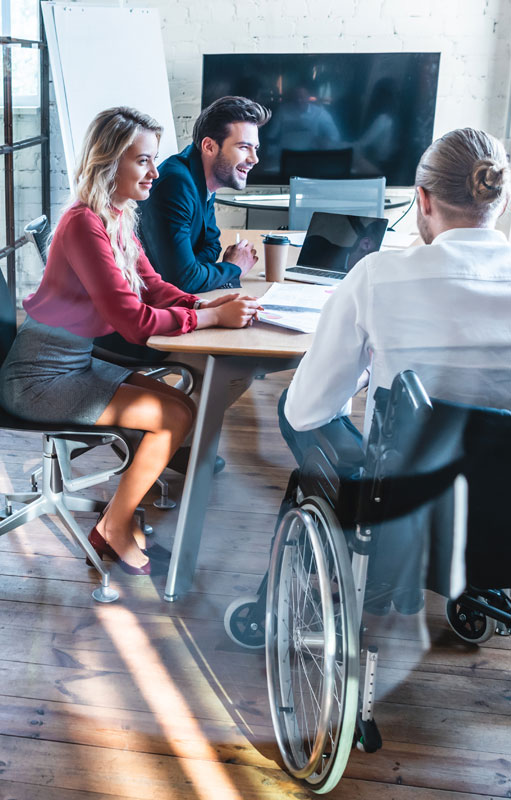 Optional Employee Perks & Discounts
A PEO enables SMBs to offer additional employee benefits like commuter benefits, travel discounts, and exclusive access to local entertainment. Your employees also get access to exclusive programs to enrich their financial wellness, boost their physical health, and protect their devices from cybersecurity threats.
Flexible Spending Accounts (FSA)
MetLife legal plans
Farmers Home & Auto program
FinFit financial wellness program
LifeLock with Norton identity theft protection
MetLife Aura identity & fraud protection
MetLife pet wellness insurance
HealthEquity commuter benefits
Entertainment benefits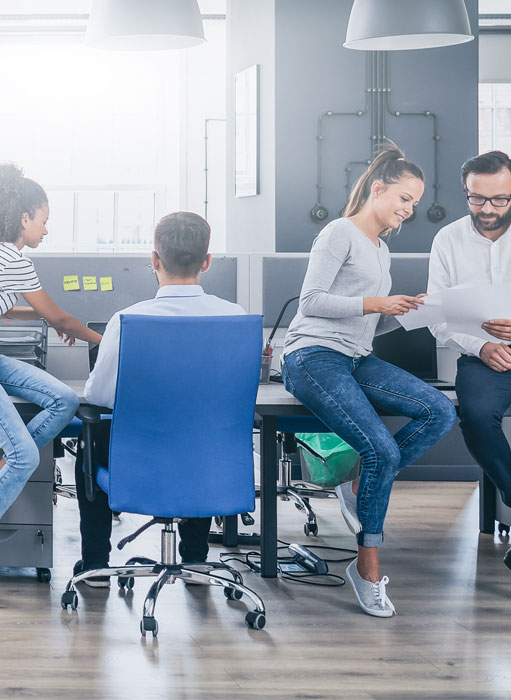 Employee Benefits Administration and Support
Beyond simply reducing the costs for various employee benefits, a PEO also helps SMBs manage the administrative processes associated with them.
From online enrollment to ensuring proper compliance and educating employees on their PEO health insurance, PrestigePEO provides valuable support in making sure your employees are covered and aware of all the great perks available to them.
As technology becomes more deeply integrated into your employees' daily routines, they'll also expect innovative ways to digitally connect and manage their benefits. A PEO equips SMBs with all the technology platforms their employees need for digital self-service, making it easy for them to view their benefits and instantly connect with their providers. We also keep track of hire dates, enrollment dates, renewal periods, claims management, and ACA compliance.
Onsite benefits review and open enrollment
24/7 employee benefits hotline
Expert claims assistance and employee advocacy
COBRA, HIPAA, and ACA administration and compliance
New hire benefits review and enrollment support
PrestigePRO online platform and PrestigeGO mobile app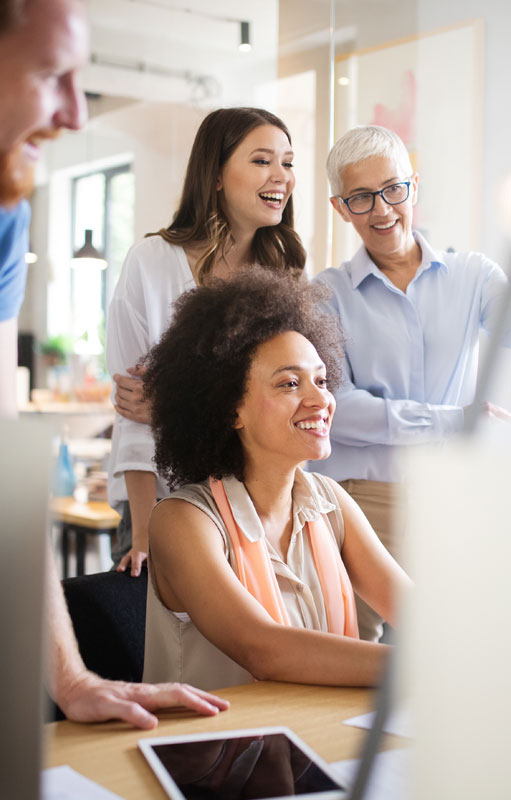 Strengthening Your Workforce
Your employees are your top asset, especially in such uncertain times. Now more than ever, you need top talent to successfully steer your business to the next decade and beyond.
According to SHRM, over 60% of employees consider medical, dental, and other benefits to be important factors contributing to their overall job satisfaction. Further research indicates strong positive correlations between employee satisfaction and overall business growth, as long-term employee retention rates are associated with greater profits over time.
If you're ready to get help contact a member of our team to tailor employee benefit plans for small business that fits your needs and attract the kind of workforce you need to successfully steer your business through the next decade.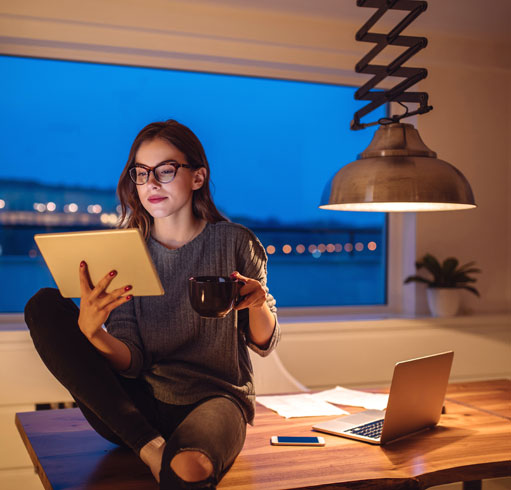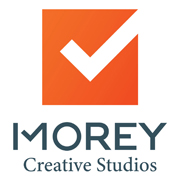 Jamie Castagna, Business Manager

We saw a 30% decrease in health insurance rates as the buying power of a PEO is so much stronger than what you can get on the open market as a small business.
Contact PrestigePEO to Learn More about Employee Benefit Plans For Small Business
Best PEO Health Insurance
We take the employee benefits administrative paperwork off your desk and put it in the hands of our specialists of peo medical plans who are licensed peo health insurance agents and ACA certified. They have the knowledge and experience to handle your peo health insurance claims efficiently.
You know that offering coverage above and beyond a solid peo medical plan is what will set you apart from your competitors, but access to additional employee benefits may seem just out of reach.
Our flexible plans help small business owners provide full-time employee benefits, and even part-time employee benefits, that tell your team you're on their side. No one wants to believe the worst will happen, but everyone wants to be prepared in case it does. We have peo group health insurance that covers just about every situation, giving you and your employees peace of mind.
Peo insurance plans for employers are designed to provide a benefits package that enables you to attract and retain high-performing employees. A company that invests in its employee's benefit plans is seen as a credible, long-term partner with its employees and external parties. Better care of employees with peo insurance plans increases productivity and pride in the company.