Mission – Our Core Purpose
To deliver high touch HR services and benefits that bring peace of mind to business owners and employees.
PrestigePEO was founded by current partner and CEO Andrew "Andy" Lubash in 1998. Working as insurance brokers at the time, Andy and his partner noticed his clients needed more than just employee benefits – they needed full-service support to help them manage the process, and other HR operations, end-to-end.
Recognizing the market gap, Lubash went on to offer turnkey solutions tailored to each client's specific needs, which led to greater demand as clients realized the value of this kind of comprehensive HR support. Andy partnered with brokers like himself to expand his business, eventually building out a robust team of experienced professionals to help his clients with all aspects of employee benefits and HR management.
As the business grew, Prestige Employee Administrators evolved into the full-service PEO it is now – PrestigePEO. Today, PrestigePEO is an industry-leading PEO that is dedicated to providing clients the best possible employee benefits, HR services, and technology solutions – while helping them reduce HR costs. And since we're a PEO founded by brokers, we remain committed to expanding our broker partnerships as well.

You started your business because you had a great idea. We started ours to take care of the rest.
PrestigePEO is among only 1% of PEOs in the United States to maintain all three industry certifications – ESAC accreditation, CPEO certification from the IRS, and CI Workers' Compensation Certification – which ensures full financial protection for each of our clients.
PrestigePEO is ranked #11 out of over 487 PEOs nationwide and licensed to support clients in all 50 states.
Our History
We're proud of our history and growth here at PrestigePEO. From market expansions, to opening new offices, to winning numerous industry awards, below are some of our crowning achievements over the last two decades. We're excited to continue adding to our amazing story each step of the way.
Tri-State Area
The Carolinas
Coming Soon!
1550 Aviation Pkwy, Suite 204
Morrisville, NC 27560
Sales/Support: 844-433-0264
Southeast Region
Tampa
Gainesville
Virginia/DC Metro
1530 Wilson Boulevard, Suite 650
Arlington, VA 22209
Sales/Support: 610-585-5626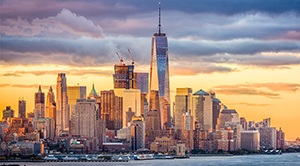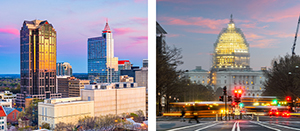 Our Team
It takes incredible leaders to deliver best-in-class HR support – and we're proud of ours. From senior leadership to each of our Human Resources Business Partners on the ground, everyone at PrestigePEO shares a dedication to helping our clients achieve their HR goals.
Since TriSpan's acquisition of PrestigePEO, the company has acquired 3 new PEOs throughout the U.S. PrestigePEO will continue to grow its family of brands through these strategic market expansions, new broker partnerships and improved service models.  All small – mid – size businesses can succeed when they utilize a PEO, and by creating more opportunities to serve expanded communities, more business owners can look to PrestigePEO as a partner in their corner.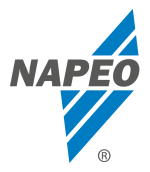 Prestige is a proud member of the National Association of Professional Employer Organizations (NAPEO). Prestige's leadership team serves on the NAPEO board of directors and holds senior committee positions to advocate for PEOs at all levels of government. As a leader in the PEO industry, Prestige continues to pave the way for business owners to navigate through Health Care Reform and Federal, State & Local employment compliance issues.
Contact PrestigePEO to Learn More