Join Our Team
PrestigePEO prides itself on making employees the most important asset. As a prospective employee, you can expect a welcoming and casual work environment, competitive compensation, and top-notch benefits, as well as opportunities for training and professional development. If you'd like to work in a supportive and collaborative workplace, we'd love to hear from you.
One Team – One Vision – One Goal
Mission - Our Core Purpose
To deliver personalized HR services and benefits that bring peace of mind to business owners and employees.
"There are so many reasons I enjoy working at PrestigePEO! It fosters a culture of growth and improvement. Our company is always looking for new creative ideas or more efficient ways to do things. PrestigePEO is also invested in its employees' professional development which puts it a cut above the rest."

Eric M.
PMO Analyst
"PrestigePEO cares about their employees' work life balance, and that is something you do not see in just any company. Management is very supportive and does not micromanage. That's what sets PrestigePEO apart from other companies."
–


Ana V.
Benefits Specialist
"I started my career at PrestigePEO in the payroll shipping department fresh out of college, and in the almost 8 years I have been here. PrestigePEO has helped me realize my potential, forge my career path, and given me the opportunity to grow at every stage of my employment."
–

Alanna F.
Systems Implementation Supervisor
PrestigePEO Perks
As a PEO who prides itself on offering Fortune 500 employee benefits to our clients, we make sure our employees receive these exclusive benefits as well. PrestigePEO offers benefits such as Medical, Dental, Vision, Life Insurance, 401(k) with a company match, PTO, Flexible/Hybrid Work Schedule, and more. PrestigePEO also offers Parental Leave, Professional Development, and Learning and Development training so you can further your career goals.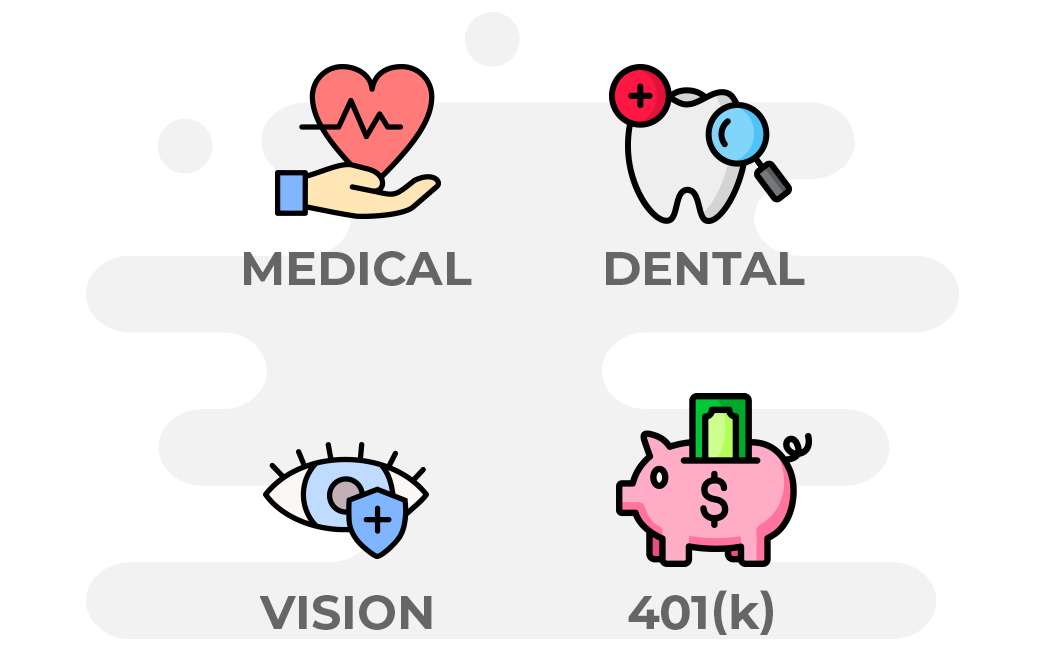 Team Events
PrestigePEO is active in its community and participates in quarterly team building events. In addition, each employee is allocated a paid Volunteering Day so that you can donate your time to an organization of your choice.
We are always looking to bring our team together at community events!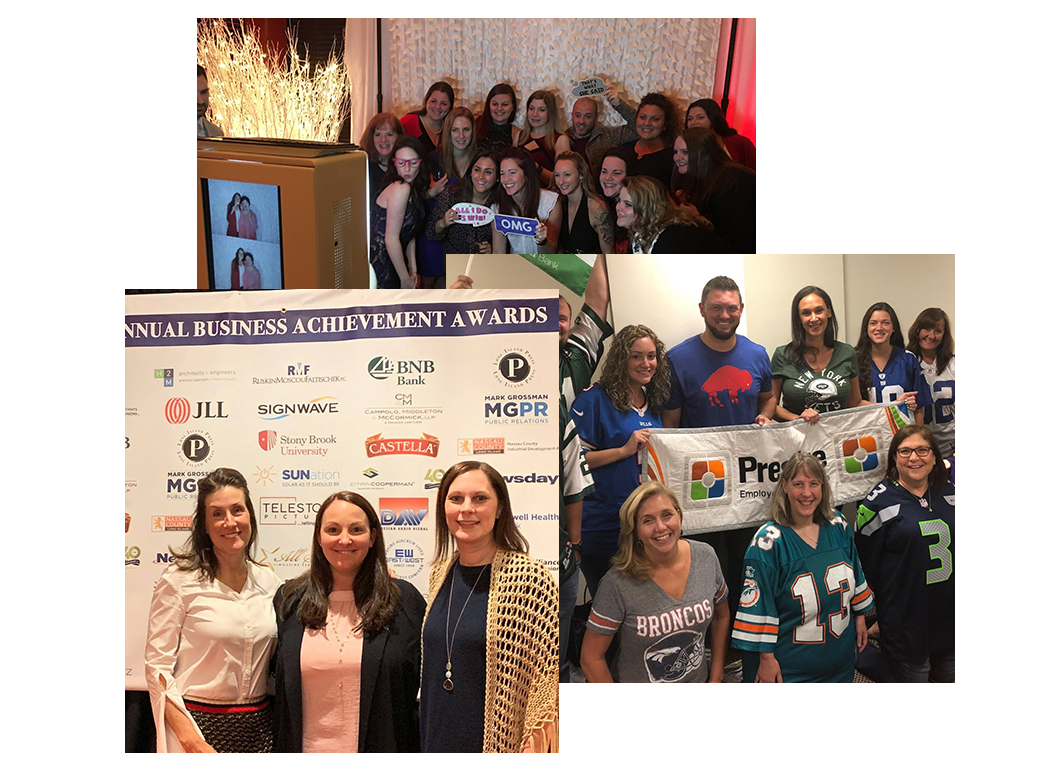 DEI Initiatives
PrestigePEO provides equal employment opportunities to all employees and applicants for employment and prohibits discrimination and harassment of any type without regard to race, color, religion, age, sex, national origin, disability status, genetics, protected veteran status, sexual orientation, gender identity or expression, or any other characteristic protected by federal, state, or local laws.
PrestigePEO is proud of its DEI initiatives. Check out our Diversity Center at the link below.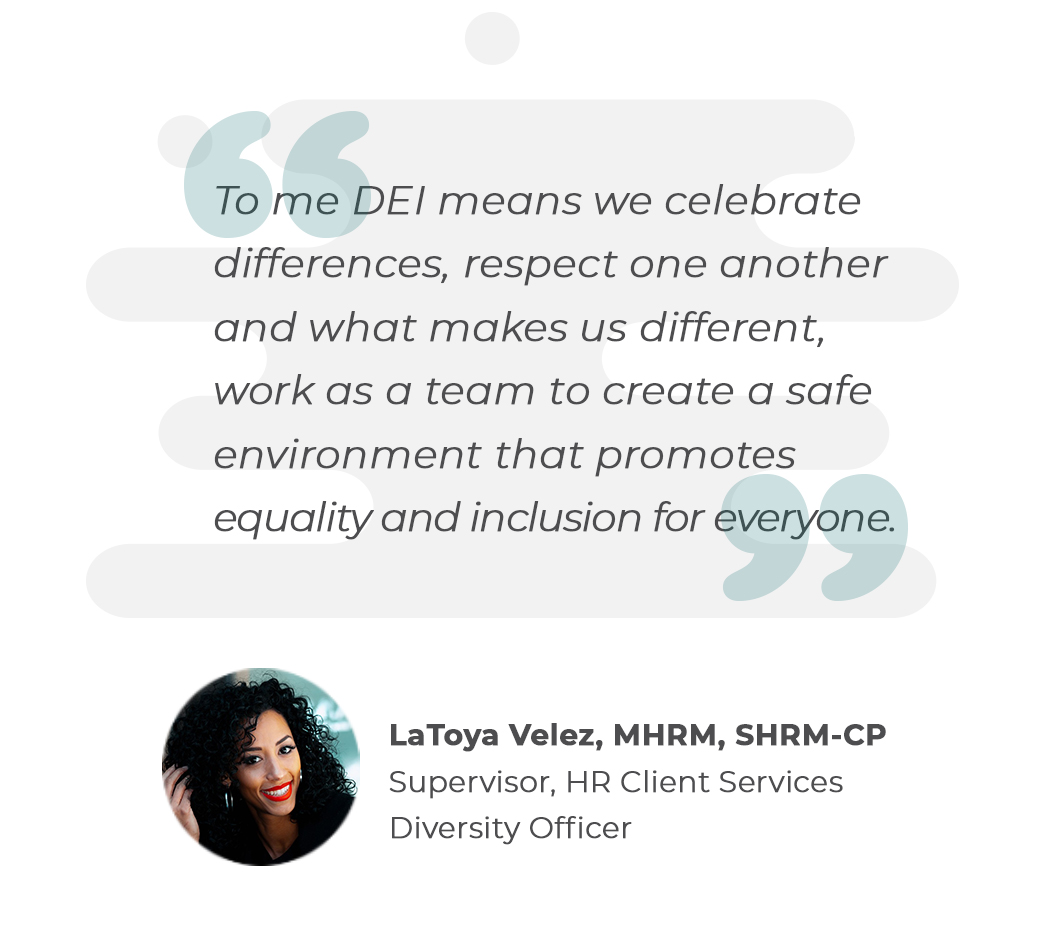 Positions Available
PrestigePEO is growing and we're proud to have 5 offices along the east coast. We offer hybrid and fully remote careers in all of our locations. Check out our current openings below to join our team!