PEO HR Management Services

Wouldn't it be great to have a specialist to handle every aspect of HR management – employee relations, benefits research and administration, payroll processing, and workplace compliance?
It's just not feasible for most small and medium-sized businesses. Our team of SHRM, PHR, FPC, and CPP-certified PEO human resource management experts will do the heavy HR lifting for you.
We take care of your employees so you can take care of your business.
Dedicated medical benefits support and advocacy for clients and employees
Claims administration for healthcare, workers' compensation, State Unemployment Insurance, and EPLI
On-site benefit reviews for new employees
Benefits hotline for questions and problem-solving
COBRA and HIPAA administration
Customized, legally compliant employee handbooks
I-9 verifications
FMLA tracking and oversight
FLSA (Fair Labor Standards Act) administration
Leave of absence management
Unemployment claims processing
Wage and hourly audits
Communication and support for all local, state, and federal workplace compliance requirements
Risk mitigation, workplace safety program development services, and onsite inspections
Online training library with hundreds of employee management courses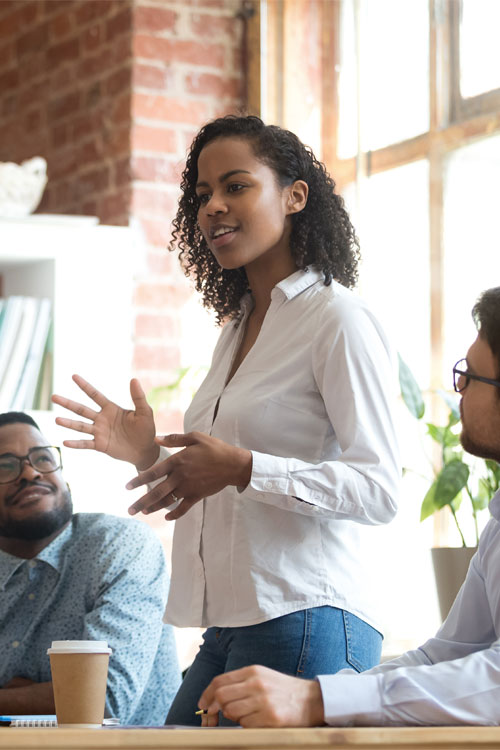 PEO HR services save small businesses time and money
PEO clients save on HR personnel costs, health benefits, workers' compensation, unemployment insurance (UI), any other expenses for PEO HR services such as payroll and benefits.
According to the National Association of Employee Administrators (NAPEO):
Average cost savings from using a PEO is $1,775 per year per employee
The average client of a professional employer organization (PEO) can expect a return on investment – based on cost savings alone – of 27.2 percent.
Companies that use PEOs have lower employee turnover, higher rates of both employee and revenue growth, and enhanced employee benefit offerings.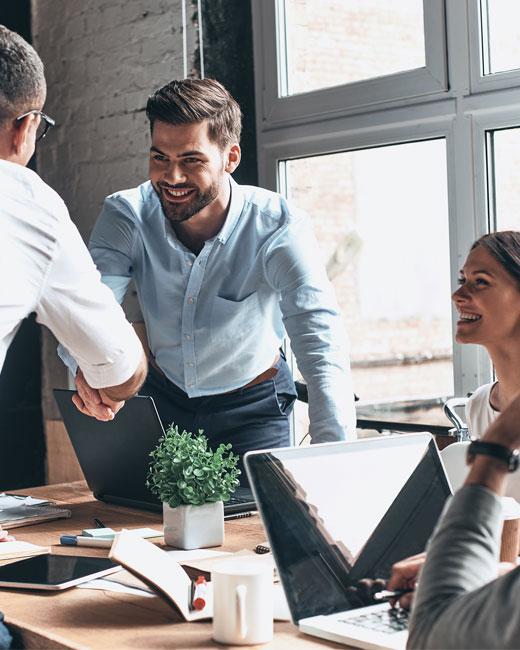 PrestigePEO HR Consulting vs. a Human Resources Outsourcing Company
At PrestigePEO, our certified team of experts assists you with full-time PEO HR solutions, employee benefits, payroll, and workplace compliance. We're like a fully-staffed HR department without the overhead. We handle your PEO HR services needs and provide your employees with access to your PrestigePEO team when they need HR assistance.
A Human Resources Outsourcing Company (HRO) is typically hired with fully-staffed HR departments to only handle specific HR services rather than every aspect of human resources.
As your co-employer, PrestigePEO works as your human resources department to:
Negotiate the best benefits for your staff
Shop the best insurance and make sure it's the right fit
Work directly with employees and be there when they need support
Verify that you are operating in compliance with applicable laws
You can rely on our extensive PEO human resources experience to:
Help you recruit quality applicants
Support you during disciplinary procedures
Manage grievances with effective solutions
Make sure everything is in order when you need to terminate an employee
Provide you with a layer of protection and reduced risk
Allow you to run your business with confidence
Contact PrestigePEO to Learn More about PEO HR Solutions
We have trusted advisors with employee and PEO HR solutions software. Our HR services provide the technology, tools, and knowledgeable human resources professionals your business needs to succeed. Maximize your workforce efficiency and strategies with a comprehensive set of solutions that can streamline administrative tasks. Our PEO HR solutions is the leading provider for superior client experience with mission-critical service and support. Our team is composed of PEO human resources professionals with the best process solutions to reduce costs and improve results. Solving business problems while strengthening people-focused company culture. We've worked with employers of every size and have the right software and services designed for your business. See how we can make PEO HR services easier for your organization to navigate forward.