PrestigePRO PEO Software for Management and Administration
PrestigePRO, our technology platform, offers you and your employees the increased functionality, flexibility, and efficiency to manage your day-to-day activities. You can easily access payroll and benefits information, in-depth reports, and employee records through a centralized web-based portal.
Complete HR administrative tasks efficiently
Review employee data and run customized reports
Manage full lifecycle payroll functions for accurate and on-time payroll
Complete the onboarding process quickly
Customize approval and notification policies for routine tasks
Improve employee performance with skills and education tracking
Customized branding to feature your company logo
Robust, flexible security capabilities
Software portal is SOC II, Type II certified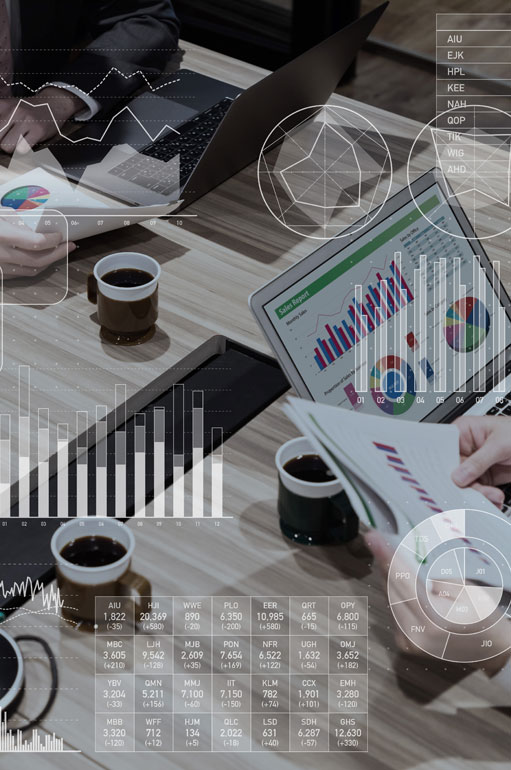 Cyber Security
Here at PrestigePEO, we take cybersecurity and PII confidentiality very seriously in order to ensure that the personal information and sensitive data of our clients and their employees are always protected.
The purpose of our cybersecurity effort is to protect the integrity and data of assets connected to our organization's network, including the software platforms provided by our vendor platforms. Furthermore, our cybersecurity efforts proactively defend those assets against any kind of cybersecurity attack.
Our security measures include (but are not limited to) data encryption, various data backup protocols, mandatory two-factor authentication to log into systems, and authorization protocols. Below are three specific areas of action:
SOC II, Type II Environment – Our technology partner maintains an annual SOC ll, Type ll, environment. Its annual SOC ll, Type ll, report captures how the company safeguards customer data and how well those controls operate.
Third-Party Testing – We conduct annual security exercises managed by a third party to ensure accuracy and integrity. These exercises include (but are not limited to) penetration testing, user awareness training, and ransomware simulations.
Security-Centric Company Culture – We communicate with each of our employees about the importance of cybersecurity, and all PrestigePEO employees partake in mandatory monthly cyber-awareness training. On average, our team completes over 20,000 cyber-proficiency tests each year.
Your safety is our top priority. We're happy to answer any questions you may have about our cybersecurity efforts. Reach out to your PrestigePEO Human Resources Business Partner to learn more.
PrestigeGO: The Power of a PEO Right in Your Pocket
PrestigeGO simplifies HR for you and your employees by putting the power of a PEO right in your pocket. Access payroll options, view employee benefits information, and instantly connect with your dedicated HR Specialists – anytime and anywhere.
HR MANAGEMENT
Convenient options to handle critical HR functions like position changes and termination updates.
PAYROLL
Quick and easy payroll review and approval. Easy access for employees to download W2s.
YOUR DEDICATED SPECIALISTS
Instant access to certified HR Specialists ready to help. Tap to call or email them directly.
TIME OFF AND LEAVE
A faster way to request and approve time off.
EMPLOYEE BENEFITS
Vital employee benefits information at your fingertips.
ENHANCED SECURITY & USER EXPERIENCE
Completely redesigned to improve usability, security, and navigation.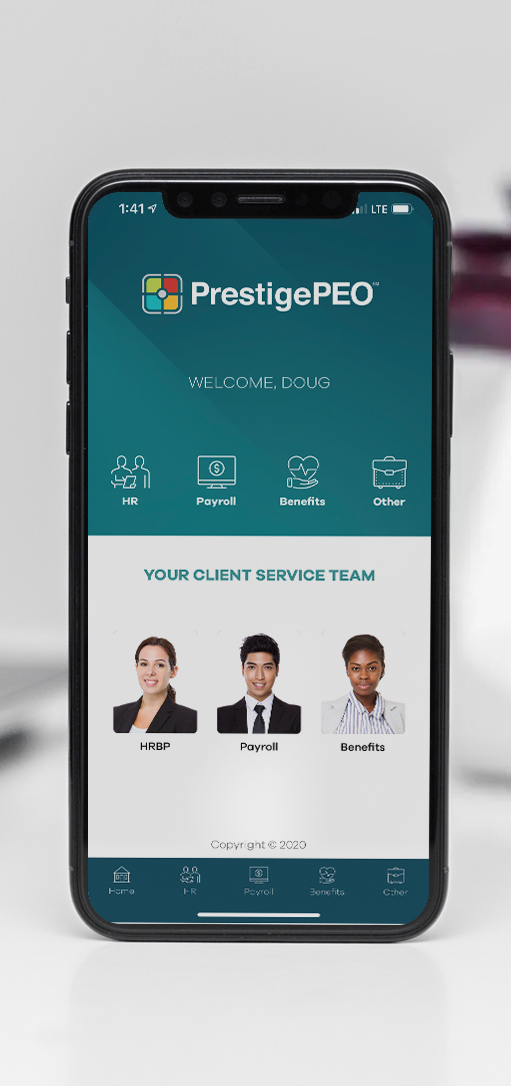 Complete Web Based HR Software Coverage for all Your Needs
That mountain of paperwork on your desk is crushing your productivity, keeping you from your core business. Break free from the weight of human resources management with powerful HR software and technology that streamlines your employee management processes.
At PrestigePEO, we know when to develop our own HR solutions and when to access the best of what's already available. We carefully investigate and select PEO software solutions to make sure you have state-of-the-art employee management systems at your fingertips.
ClearCompany® – performance management solutions
JazzHR – recruitment software and applicant tracking
Kronos® – time and attendance, labor tracking, and data collection
BLR® TrainingToday – workplace topics and training
ExpensePath – Expense tracking solution
ScoutLogic – comprehensive background check services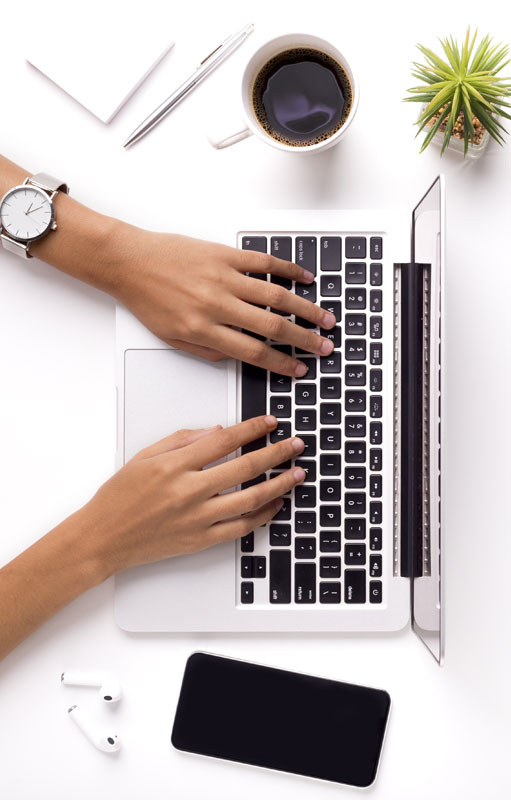 Contact PrestigePEO to Learn More about Technology