Stay ahead of the ever-changing landscape of local, state, and federal laws and regulations with PrestigePEO's comprehensive HR compliance alerts. Below, you'll find important information for SMBs to be aware of along with actionable guidance to ensure compliance.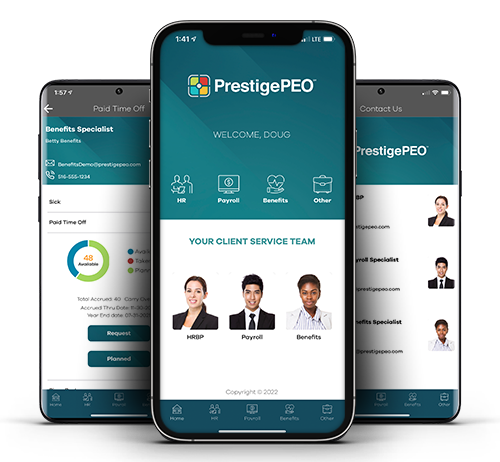 The Power of a PEO Right in Your Pocket
PrestigeGO simplifies HR for you and your employees by putting the power of a PEO right in your pocket. Access payroll options, view employee benefits information and instantly connect with your dedicated HR specialists – anytime and anywhere. Available for iPhone and Android devices.
Download PrestigeGO in the App Store or Google Play to get started or click here for more information.