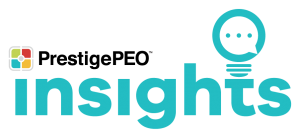 The latest news relevant to you and your business
PrestigePEO is proud to announce our new Chief Operating Officer (COO)
Robyn Rusignuolo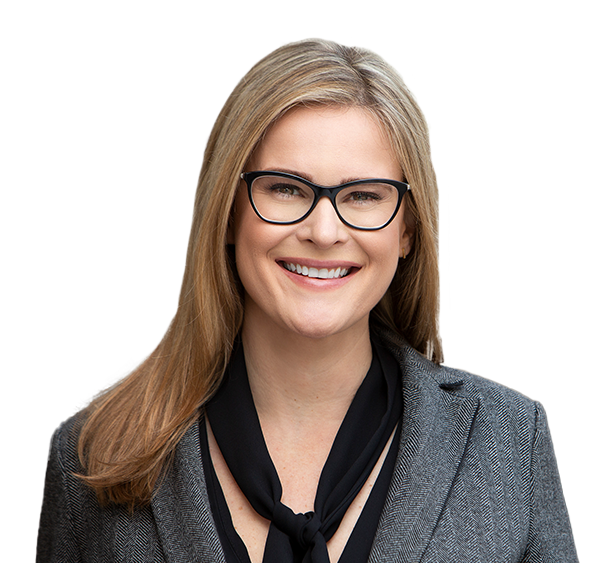 PrestigePEO is proud to announce our new Chief Operating Officer (COO), Robyn Rusignuolo
Robyn brings strong operational leadership and a legal background in PEO and HR technology to our organization. Her innovative experience has led many successful businesses to new heights. We are excited to have her join our team as she has incredible ideas for the company and what she wants to accomplish! Read more about her background and her future goals for PrestigePEO.
Last week, I joined PrestigePEO as its Chief Operating Officer, relocating to Long Island from Tampa Bay, Florida. I am proud to become a part of the Prestige team – a company I have long admired for its innovative leadership, exceptional customer service, and commitment to helping businesses grow.
I first joined the professional employer organization (PEO) industry in 2007 after starting my career as a labor and employment law attorney. In my initial industry role, I worked as in-house counsel for a national PEO. Afterward I transitioned into roles including Vice President of Human Resources, Chief Legal Officer, Chief Operating Officer, and founder. I have worn several hats and delivered a variety of service models in the industry, but the core value proposition remains the same, and it is why I love this industry: PEOs help their clients grow faster, stay in business longer, attract and retain better talent, and reduce HR expenses. I am grateful to have the opportunity to leverage the power of the PEO model to help Prestige's clients expand and scale their businesses while delivering excellent service and a rich HR experience to their employees.
Over the coming months, I look forward to working with you, learning more about your business, what you appreciate about Prestige's services, and what you might like to see from our technology and product suite. (And, if you are in the New York area, I welcome all recommendations on restaurants and places to visit!)
While I will be communicating with clients through Insights with periodic updates going forward, you can contact me any time at rrusignuolo@prestigepeo.com or 917-258-0236.  I look forward to working together.
Here's to new adventures!
Regarding Recent Federal Banking News
PrestigePEO has been working diligently to monitor and respond to the closure of Silicon Valley Bank (SVB) and the seizure of Signature Bank by federal regulators. Importantly, Prestige does not bank directly with either bank, and as such, its business continuity and service delivery are not impacted by these events.
Prestige has been in ongoing communication with the National Association of Professional Employer Organizations, the U.S. Chamber of Commerce, and applicable federal agencies, including the Treasury Department, to ensure that we are informed of all material updates. The Treasury Department, the Federal Reserve, and the Federal Deposit Insurance Corporation (FDIC) released a joint statement announcing that the FDIC will take action to complete its resolution of Silicon Valley Bank "in a manner that fully protects all depositors." The announcement stated that depositors "will have access to all of their money starting Monday, March 13." The joint statement also protects Signature Bank depositors. As troubling as the past few days have been, the government has indicated that all depositors will be protected and made whole.
At this time, we are working with impacted clients to ensure that their business operations continue without disruption. If you bank with SVB or Signature Bank and are processing payroll this week, we likely have been in communication already. If you have not yet been in contact with a member of the Payroll, Client Services, or Accounting Teams, please contact your representative directly.
Regards,
Robyn Rusignuolo
Chief Operating Officer, PrestigePEO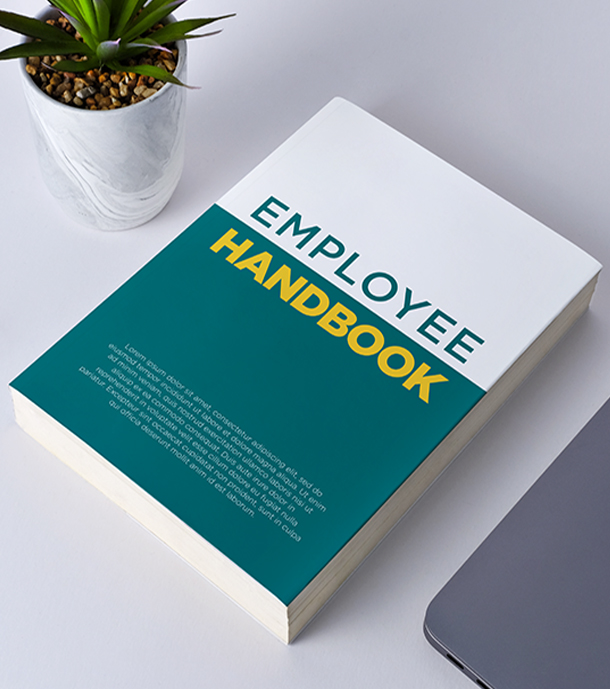 HR CORNER
Employee Handbook Updates for 2023
It's a good time to think about updating your employee handbook, and your HRBP can help guide you! Here are 4 hot topics that may need to be updated in your handbook this year.
Office dress code: There has been a trend of more relaxed dress codes over recent years, and now with remote and hybrid work schedules, the trend continues. If your company's dress code does not match the reality of what has become normal for your employees, it might be time to update your policy.
Work arrangements: Are you now allowing hybrid and remote schedules to your employees but haven't updated your handbook to include these policies? It's a good time to add these in!
Sick leave: Many states have recently implemented sick leave laws, so it's important to check that your sick leave policies are compliant. Our compliance experts can assist you in making sure that your sick leave policy is fully compliant.
Local laws: There may be updates to local laws in your state that affect your handbook policies. For example, drug testing laws have been recently updated in many states. Your HRBP will know all the compliance regulations that will affect your handbook and will support you in making these updates.
Handbooks aren't a daunting task with Prestige on your side! Contact your HR team and get the process started.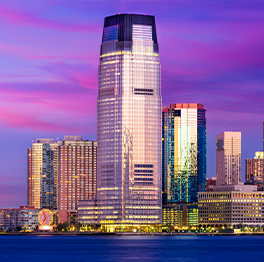 COMPLIANCE
UPDATE: The New Jersey WARN Act Now Requires Employers to Give a 90-day Layoff Notice, Plus Severance
Effective April 10, 2023, the NJ WARN Act will require employers with 100 or more employees to give a 90-day notice to employees affected by a mass layoff, termination of operations, or transfer of operations. Employers are mandated to give notice before discharging the first affected employee. Note that under the existing NJ WARN, only a 60-day notice is required.
Further, all affected employees must receive severance, even if they were given a 90-day notice. Under the existing NJ WARN Act, only those employees who were not provided an advanced notice must be given severance.
How much should my business pay in severance?
Severance paid is equal to one week's pay for each full year worked. However, employers must be mindful of outstanding severance agreements in employment contracts, including collective bargaining agreements since businesses will be required to pay the greater severance amount.
You qualify as a covered employer if you meet the following criteria: 
You have at least 100 employees, including both full-time and part-time employees; and
50 or more New Jersey employees are affected by a mass layoff, transfer of operations, or termination of operations, this includes full-time, part-time, and remote employees.
What is a Mass Layoff?
A mass layoff is a reduction in force impacting 50 or more employees at or reporting to (e.g. remote employees, field employees, etc.) an establishment located in New Jersey.
The Penalty is Additional Severance Pay
Failure to provide an affected employee with a 90 days' notice will require your business to pay an additional payment of 4 weeks of regular pay.
This Change Becomes Effective April 10, 2023
This change becomes effective April 10, 2023, meaning that an employee whose last day falls on or after April 10, 2023, must be given a 90-day notice of the layoff and is subject to all requirements of the NJ WARN Act.
Talk to Us!
Facing a mass layoff in New Jersey? PrestigePEO can provide the tools you need to protect your business interests. Please get in touch with your HR Business Partner with any questions you might have.
New Severance Agreement Restrictions on Broad Confidentiality and Non-Disparagement Clauses
On February 21, 2023, the National Labor Relations Board (NLRB) issued a decision prohibiting employers from offering severance agreements with broad confidentiality and non-disparagement clauses. This ruling applies to both unionized and non-unionized workplaces. Furthermore, it is no longer sufficient for employers to claim that they wouldn't seek to enforce these types of clauses. The Board sees the mere act of offering this as an unfair labor practice. Therefore, severance agreements with overly broad confidentiality and non-disparagement clauses may be deemed unenforceable.
This decision applies to covered National Labor Relations Act (NLRA) employers. Are you a covered NLRA employer?
"The NLRA applies to almost all private employers, therefore it is highly likely that your business is covered. The NLRA does not apply to:
Federal, state, or local governments;
Employers subject to the Railway Labor Act; or
Employers that only employee agricultural workers."
Are there workers whose severance agreements do not fall under this new requirement?
Yes. Note that the NLRA does not protect all workers, and therefore the recent ruling does not apply to severance agreements for all workers. The NLRA protections do not apply to independent contractors, managers, most supervisors, public sector employees, and some agricultural workers.
Review your severance agreements to avoid being charged for unfair labor practices.
The NLRA may charge employers covered by the NLRA with unfair labor practices for offering severance agreements that contain non-disparagement or confidentiality clauses deemed overly broad, however, if the severance agreement was drafted when the law allowed these provisions, that could be a potential defense.
Talk to Us!
Severance agreements are still valuable tools for employers to use during terminations. PrestigePEO can help provide the consultation you need to protect your business interests. If you are terminating an employee, please get in touch with your HR Business Partner.
In light of the recent federal banking news, PrestigePEO is here to support you. Whether you need short-term cash to fund payroll temporarily, or you need need quick funding for projects like office expansion or purchasing equipment, PrestigePEO's latest partnership with Payroll Funding Company presents these opportunities. Payroll Funding Company can fund up to $200,000 fast to eligible clients without collateral or stellar credit scores. When you need an influx of cash for an immediate project, Payroll Funding Company is the right choice. 
PRESTIGE PERSPECTIVE

The ideal workplace has minimal turnover, high morale, and team members who feel creatively fulfilled. Business owners who may wonder how they can achieve this workplace nirvana should evaluate the psychological safety of their office and tune in to our latest episode of HR in 15. We are joined once again by our host Jacqueline McGrath, a Senior HRBP at PrestigePEO, and guest speaker Catherine Mattice, Founder & CEO of Civility Partners. In this episode, our speakers discuss how psychological safety benefits company culture, along with providing actionable changes employers can encourage to detoxify workplaces.
The best marketing is done when one happy client tells another about their experience. And so, PrestigePEO is happy to reward our clients who spread the word about our services. Whenever you refer a fellow business owner, we will repay your kindness! We've made it very easy to make your referral, and we've given out thousands of dollars in referral payments to our gracious clients to date, it's time for you to cash out!
We'd love to hear from you. Whether you have an idea for a future newsletter, or if you're interested in being a podcast guest, let us know! Additionally, if you'd like more information on our services or programs, we can certainly accommodate that as well. Email marketingteam@prestigepeo.com today!
*Please Note: While the information within this newsletter concerns various employment laws and regulations, be aware it is provided solely as general guidance so that you maintain compliance. It is not the equivalent of legal advice, nor does it serve as a substitute for advice of an attorney, if applicable.