Time and Labor Management Software

We've partnered with Kronos to offer our clients the most innovative time and labor management solutions.
Cloud-based, comprehensive, and data-rich, Kronos delivers a powerhouse system of user-friendly tools and insight to optimize labor.
Capture accurate labor data from a variety of sources
Simplify routine time and attendance tasks to drive efficiency
Track labor costs with defined pay rules
Minimize compliance risk and improve payroll accuracy
Manage workforce exceptions in real-time
Implement schedules to align with operational goals
And more!
Automation is simple with Kronos
Kronos recognizes the value of your employees, so they've made it easy to manage hourly and salaried workers, enabling you to fairly supervise your entire workforce – big or small.
Set up your dashboard to align with your goals
Set rules that are compliant with applicable laws and regulations
Create recurring schedules and tasks
Design workflow oversight that keeps processes moving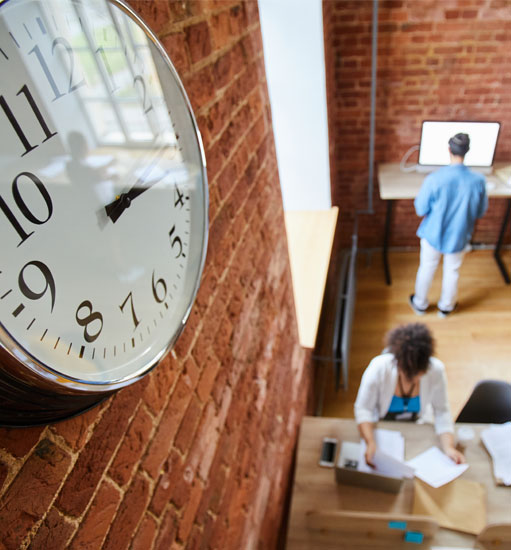 Convert Time to Payroll with Ease
Time entry review is a breeze with automated flags to catch time entry errors. PrestigePEO will configure your dashboard so you can review payroll and import time quickly and seamlessly each pay period.
Powerful time and labor management software and support from your PrestigePEO team will allow you to better forecase labor costs and uncover opportunities to improve operations.
Are you ready to put time management tools to work for your business? Contact us to start exploring the best PEO services for your business today!