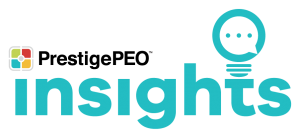 The latest news relevant to you and your business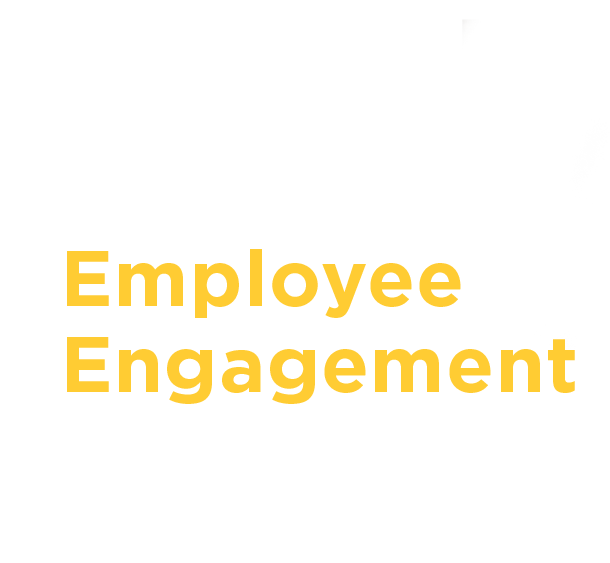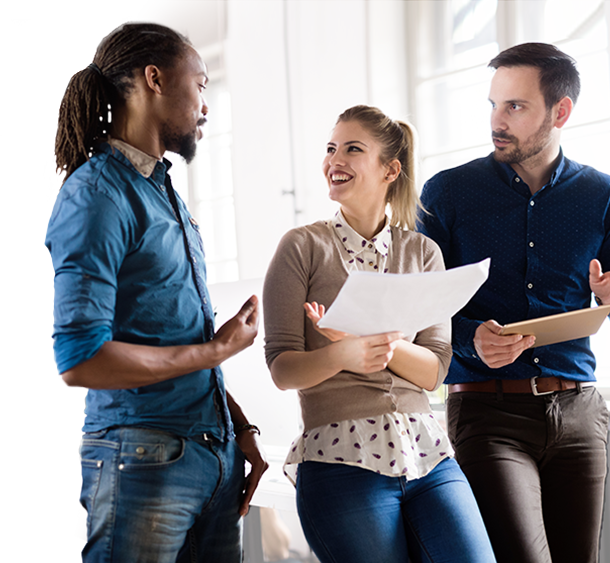 The Importance of Employee Engagement
Engaged employees can make or break organizations. Employers can use engagement as a tool to keep employees content and interested in their work. Team members that are satisfied with their jobs have positive views of the company and are committed to its future success. In today's complex work environment, employee engagement is integral to maintaining organizational success.
Below are a few tips that can keep your employees engaged and connected to your organization:
Get to know your employees and what drives them professionally and personally
Share company strategy and initiatives
Create opportunities for employees to collaborate within their team
Recognize employees' talents and efforts
Motivate employees with rewards they value
Develop employee skills
Provide ongoing performance feedback and encourage constructive conversations
Studies show that engaged employees are more productive and, as a result, yield higher profits for organizations. Taking the time to ensure your employees are connected may propel them and your organization to another level of success. Contact your HR Business Partner for more information and tools to support employee engagement.
For PrestigePEO clients currently enrolled in sexual harassment training, your annual program is now available.  HR Business Partners are contacting clients shortly to get the process started!
If you do not currently offer this training to your staff, PrestigePEO highly recommends sexual harassment training this year and annually moving forward. Many states require employees to complete this course, and you can review a list of state-specific training requirements by following the link below. For further information, please contact your HR Business Partner.
Plum Benefits just got better! Be sure to share the new and improved benefits with your employees. We've prepared a helpful summary that you can copy and send to your team members to let them know about this great benefit.
Are you taking advantage of Plum Benefits yet? With this benefit, you can access amazing deals on events, Broadway shows, hotels, flights, and more! And with your PrestigePEO access, your Plum Benefits are free! A Plum Benefits membership gives you instant access to exclusive discounts, limited-time offers, and members-only perks on the products, services, and experiences you need and love. And just in time for summer, Plum Benefits is introducing Cruise Benefits – embark on your next vacation at sea with the help of amazing discounts from Plum Benefits. There's something to excite every interest, so it's time to spend less and enjoy more! Click this link to get started: https://www.prestigepeo.com/wp-content/uploads/2021/08/Plum-Benefits-Highlight_July.pdf
New York recently enacted a new state budget that increases the state minimum wage effective January 1, 2024. Based on the state's regions, the state minimum wage will also increase incrementally over the next few years.
Beginning January 1, 2027, minimum wage increases will depend on inflation using the Consumer Price Index for Urban Wage Earners and Clerical Workers ("CPI-W") for the Northeast Region. The State Department of Labor will publish the adjusted minimum wages annually.
All employers, regardless of size, must pay each of their hourly employees the following minimum wage based on the regions where the employees work:
| | | |
| --- | --- | --- |
| Effective Date | NYC & Counties of Nassau, Suffolk, and Westchester | Remainder of the state |
| Current | $15/hour | $14.20/hour |
| January 1,2024 | $16/hour | $15/hour |
| January 1, 2025 | $16.50/hour | $15.50/hour |
| January 1, 2026 | $17/hour | $16/hour |
PrestigePEO is here to help.
If you have any questions regarding the rise in the minimum wage, please get in touch with your HR Business Partner.
Is AI doing the hiring? Tread lightly
More and more businesses are utilizing AI screening tools to streamline their recruitment processes and to select employees for promotion. Although these solutions are beneficial from an efficiency standpoint, they also increase the legal risk for your business because they can result in a discrimination case.
The Pregnant Workers Fairness Act is in Effect
As mentioned last month, a new federal law, the Pregnant Workers Fairness Act (PWFA), has been enacted. This law requires employers with 15 or more employees to provide reasonable accommodations for known limitations related to pregnancy, childbirth, or related medical conditions unless it causes an undue hardship on the business. Under the PWFA, covered employers must not:
Require employees to accept an accommodation without going through the interactive process;
Deny a job or employment opportunity due to the individual's need for a reasonable accommodation;
Require the employee to take a paid or unpaid leave if there are other reasonable accommodations available that allow the employee to work;
Retaliate against an employee for reporting a violation of the PWFA or for participating in an investigation proceeding related to the PWFA; or
Interfere with an employee's rights under PWFA.
Please note that the Equal Employment Opportunity Commission (EEOC) now accepts discrimination charges under PWFA for violations on or after June 27, 2023. You may read the EEOC's recently released guidance here. Some reasonable accommodations include allowing for more flexible hours or even additional break time for rest and sitting.
What can you do to protect your business?
Train your supervisors on the requirements of the PWFA and ensure that they provide the appropriate reasonable accommodations.
PrestigePEO is here to help.
If you have any questions regarding reasonable accommodations, please contact your HR Business Partner.
It is very important that all workers' compensation claims are reported as soon as possible. This protects both the worker as well as your organization. Please ensure that you reach out to our Workers' Compensation department as soon as you are aware of an incident that may need to be reported.
Following are the six top reasons why early claims reporting helps create a transparent and efficient process.
Provides the injured employee with immediate attention and appropriate medical treatment. An employee's injuries will be properly assessed and addressed. This will aid in efficiently getting the injured employee to the right physician, sending him or her to urgent care or the ER, or simply providing first-aid treatment, depending on the extent of the injury. This helps prevent injuries from becoming worse and medical costs from increasing.
Enables the insurance carrier to investigate the circumstances and details of the accident while the facts are still vivid in the mind of the injured employee and any witnesses to the accident. Early reporting helps eliminate confusion over what may have occurred as well as reduces the potential for details to be forgotten or stories to change, which frequently happens as more time elapses. Getting immediate statements from the injured worker and witnesses helps the claims process to move along.
Identifies potential hazards as soon as possible. When an injury occurs, an accident investigation could help determine the root cause of the injury. Identifying the source of the problem or potential hazard reduces the likelihood of a similar claim occurring in the future.
Accelerates benefits to the injured employee. The sooner the insurer knows about the claim, the sooner the investigation takes place to determine the appropriate compensability to ensure benefits go out on a timely basis to the injured employee.
Reduces legal risk. If an injury claim is not reported in a timely manner, the employee can feel neglected or become disgruntled, speak to others, and contact an attorney. Reporting a claim early, showing compassion to the employee, and keeping lines of communication open will reduce the likelihood of a litigated claim significantly.
Avoids penalties and fines for late claims reporting. Several states impose fines on employers who delay reporting workplace injuries beyond a certain period.
Email WC@prestigepeo.com, our Workers' Compensation department, as soon as you are aware of an incident that may need to be reported.
Washington State Increase in Penalties for Workers' Compensation Violations
Washington State penalties for violations of workers' compensation have increased as of July 1, 2023. Under RCW 51.48.095, a law enacted in 2020, penalties will be adjusted for inflation every three years. The inflation rate is based on the Consumer Price Index for Urban Wage Earners and Clerical Workers in the Seattle, Washington area. The adjustment rate this year is 16.5%.
Please note that with this change, businesses that do not open a workers' compensation account before operating with covered workers in Washington will now be fined $1,161 or 2 times the premiums owed for 4 quarters before obtaining coverage. If you have a covered worker, please make sure to open an account with the state and notify your HR Business Partner so that we can collect the required information to manage the account.
PrestigePEO is here to help.
If you have any questions regarding hiring employees in Washington, please reach out to your HR Business Partner.
DIVERSITY, EQUITY, & INCLUSION (DEI)
4 Quick Tips on Making Your Workplace More Accessible to Employees with Disabilities
During the month of July we're recognizing Disability Pride Month. Of course, it's never enough just to recognize a cause – we also want to discuss how we can make the workplace more accessible for everyone. In our latest blog post, we're reviewing 4 quick tips on how you can make your workplace more accessible. Read the blog below!
The best marketing is done when one happy client tells another about their experience. PrestigePEO is happy to reward our clients who spread the word about our services. Whenever you refer a fellow business owner, we will repay your kindness! We've made it very easy to make your referral, and we've given out thousands of dollars in referral payments to our gracious clients to date. It's time for you to cash in.
We'd love to hear from you. Whether you have an idea for a future newsletter, or if you're interested in being a podcast guest, let us know! Additionally, if you'd like more information on our services or programs, we can certainly accommodate that as well. Email marketingteam@prestigepeo.com today!
*Please Note: While the information within this newsletter concerns various employment laws and regulations, be aware it is provided solely as general guidance so that you maintain compliance. It is not the equivalent of legal advice, nor does it serve as a substitute for advice of an attorney, if applicable.