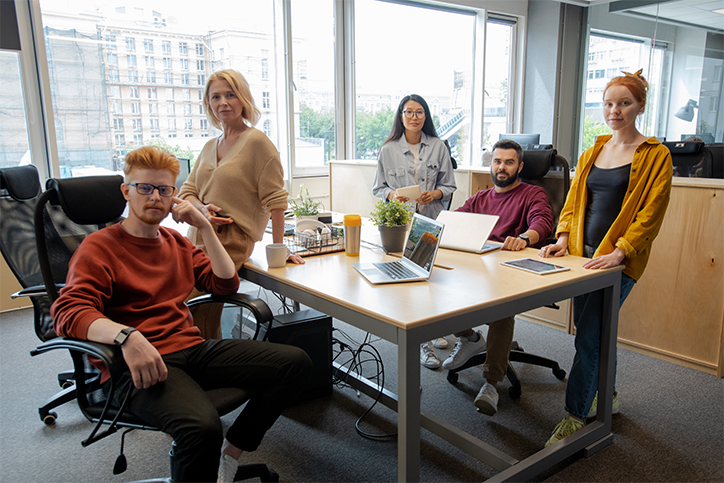 There are few businesses that have made it through this year completely unaffected by all that's going on in the world. With COVID-19 still in full swing in most places, the bottom line is that for a lot of businesses, it'll all come down to their bottom line – which means it's more important than ever for businesses to find ways to reduce employee benefits costs and save money wherever possible.
Consider Partnering with a PEO
If you're a small business owner looking for ways to cut costs as you head into 2021, you're not alone. It's difficult, however, to figure out exactly where and how to save money. Most employers can't justify skimping on essentials like health insurance and other employee benefits at a time when employees need that kind of support the most, but rising healthcare costs make medical insurance renewals among the top costs plaguing small and mid-size businesses (SMBs) year after year.
4 Ways To Reduce Employee Benefit Costs
1. Group Discount Rates On Premium Insurance Plans
If your business is shopping for new group health insurance plans, it might be time to consider partnering with a PEO. A PEO, or "professional employer organization", helps SMBs lower employee benefits costs by providing better group rates. A PEO does this by combining the purchasing power of all its clients to access group discounts on premium health insurance plans from leading providers, like Oxford UnitedHealthcare, then passing those savings along to clients.
2. Cut Down Administrative Workload And Costs
With a PEO, SMBs also receive the invaluable support of certified HR professionals. From selecting the right plans to getting each employee enrolled on time, a PEO serves as a full-service extension of your HR team to help manage every aspect of employee benefits administration. This can help SMBs simplify HR operations and increase productivity by reducing the administrative workload on internal staff. These seemingly small changes can add up to greater efficiency and significant savings over time.
3. Get Personalized Support
It's important to keep in mind, however, that not all PEOs are the same. Many larger PEOs provide a fragmented client experience that can lead to more confusion. It's important to work with a PEO that offers personalized, one-on-one support. It's more cost-effective to work with a PEO that provides a dedicated team of HR specialists – they'll take the time to understand your unique situation and offer employee benefits options that work for your budget and your employees. This way, you can be sure you're getting the most for your money, and your employees get the benefits they deserve.
4. Determine The Best Renewal Rates
Lastly, it's important to partner with a PEO that demonstrates a record of consistently low health insurance renewal rates year after year. Your company may receive a quote that sounds amazing at first glance, only to be faced with exponential rate increases when it's time to renew the following year. Be sure to read the fine print and select a PEO that can show you how hard it works on behalf of its clients to keep rates low.