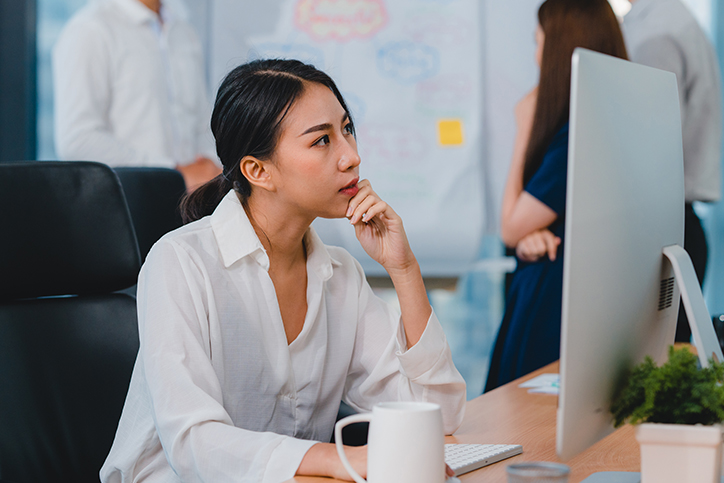 It's no secret that cost is a huge decision driver for employers when it comes to offering employee benefits to their workforce. Small and mid-size businesses in particular are often under the impression that they can't afford to offer their employees benefits like medical, dental, vision, or life insurance, let alone additional benefits like 401(k) plans or entertainment discounts. With the purchasing power of the right PEO partner, however, many SMBs find it much more affordable (and beneficial to their business) to offer their team top tier employee benefits.
But not all PEOs are the same – while many PEOs may help SMBs reduce overall employee benefit costs, SMBs should also consider exactly what they're getting for the price they pay. Keep reading for a rundown of one of the most important points employers should consider when shopping around for a PEO to access employee benefits: the level of support they'll receive from their PEO after securing the great rates.
Open Enrollment and Onboarding Support
Employee benefit decisions involve much more than simply selecting the plans that fit your company's budget. In between your decisions and your employees', there is an entire process around communicating plan differences, ensuring your employees are aware of all their options, and answering any questions they may have before they make their own selections.
It's important to select a PEO who doesn't plan to step away during this crucial process. The right PEO will be able to present a detailed plan on how they'll support your internal HR team throughout this portion of the open enrollment period.
Some important questions to consider are whether the PEO will provide administrative help to complete all the necessary paperwork in order to get everyone properly enrolled, or communications support around how to explain different plan options to your employees. It's also important to choose a PEO that will serve as a true partner to your team from end-to-end – not just the during plan selection . That includes having a team of professionals ready to answer any questions you or your employees may have about plan options and costs, coverage, and even claims – not automated responses. It also means having the right support by your side to help decipher and implement any changes required throughout the year.
Compliance Support
Employers who manage a team of any size know of the fast-paced nature of business regulations. This is especially true when it comes to regulations around the health and safety of worksite employees in light of COVID-19, such as COBRA and sick leave eligibility or vaccine mandates. Since the onset of the pandemic, law makers and compliance experts have been working around the clock to develop and implement laws to protect the American workforce from the detrimental impacts of COVID-19. This requires employers to constantly remain abreast of evolving legislation from local, state, and federal authorities.
Partnering with a full-service PEO relieves your team of this hefty responsibility, and it also guarantees your company will always receive fully vetted information in real-time, along with expert analysis to help your team understand how evolving laws may impact your organization. A full-service PEO will also provide best practices to help guide next steps, as well as personalized support to figure out the best way forward for any unique business situations. Some PEOs are taking it a step further by proactively offering clients and network contacts access to exclusive webinars, resource centers, and powerful technology solutions that keep up with evolving workplace demands.
Comprehensive Benefits Support for your Employees
Support for your employees should be available long after they've selected which plans are best for them. Health insurance is confusing for everyone, especially employees who have little or no knowledge around how their benefits work. Employees may not raise any questions while signing up for their benefits, and then suddenly have questions when they need to visit a doctor or get a new pair of glasses – and at that point, they'll need fast answers.
Internal HR teams are often ill-equipped to field these kinds of questions from employees, as they often lack clarity around the nuances between plan details and coverage. It's critical to partner with a PEO that will match your employees with a team of benefits specialists dedicated to helping them understand their benefits whenever they need help.
A report from Bay Medical utilizing data from the National Compensation Survey's Employers Costs for Employer Compensation indicates that the average cost of employee benefits is almost $22,000 per employee, per year. For such a hefty spend, it's critical for employers to carefully consider options to help reduce employee benefit costs, as well as the value they'll receive for their money. Be sure to weigh costs against the level of service your PEO is dedicated to providing to both your company and your employees.
Contact us today to learn more about employee benefits and strategic HR support from PrestigePEO.