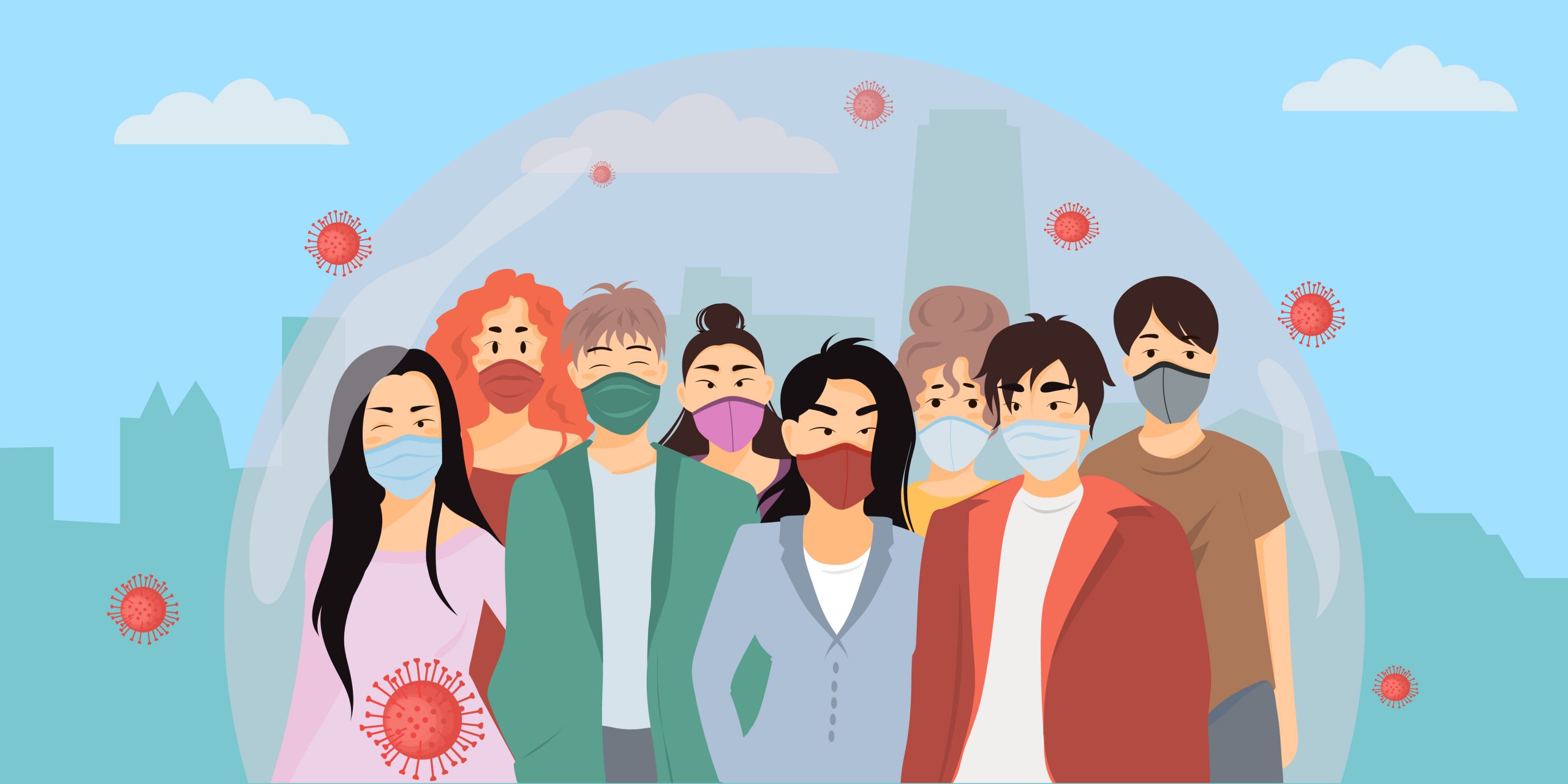 Navigating SMB's HR Consulting During COVID-19
The ongoing COVID-19 pandemic continues to uncover new and unprecedented challenges for the global business community. For small and mid-size businesses (SMBs) especially, it can be difficult to navigate through the various waves of adaptation required to move forward in a world that is suddenly very different. From managing payroll for a modified workforce to ensuring workplaces are fully compliant and safe for employees, there is a lot to consider. Keep reading to learn more about three challenges SMBs currently face in light of COVID-19, and the opportunities they present for improvement.
Challenge: Financial Uncertainty
For many businesses, the most pressing challenge brought by COVID-19 is an interruption of cash flow. Without a predictable influx of customers, businesses are struggling to make ends meet, pay their employees, and plan for the future. Some industries may see permanent changes in business models that could have long-term implications for SMBs HR Consulting far beyond the duration of COVID-19.
Opportunity: Leverage Federal Assistance Programs for Small Businesses
Congress passed several measures to provide financial assistance and support to small businesses dealing with the impacts of COVID-19 in efforts to sustain and stimulate the U.S. economy. The Paycheck Protection Program, a loan introduced by the Small Business Administration (SBA) in conjunction with the U.S. Department of the Treasury, helps businesses keep their workforce employed during COVID-19. The Paycheck Protection Program Flexibility Act provides further federal support for small businesses.
While helpful measures, the various federal assistance programs are complex and require a lot of administrative effort. By partnering with a PEO, SMBs receive the benefit of dedicated support to help make sense of each legislative change, as well as step-by-step guidance in completing required paperwork like loan applications.
Challenge: Workforce Modifications
COVID-19 brought the unexpected shuttering of all kinds of businesses, forcing employers to make tough decisions about their employees. Facing major reductions in revenue and rising costs, many businesses have had to temporarily furlough workers or even permanently lay-off some of their workforce. Others are working to modify their staff by reassigning employees to different roles where possible or changing the number of hours each employee works. With new public health concerns at play, employers must also consider all possible reassignment or accommodation measures for high-risk or high-contact employees.
All these modifications lead to mounting administrative workloads as all changes must be properly recorded and implemented. Changes in an employee's wage and hour status, for example, can impact payroll or an employee's benefits eligibility. It's vital for employers to log and address all changes in employment status while keeping up with shifting legal requirements.
Opportunity: Streamline Payroll Administration
Payroll is often too much of a burden on internal employees who lack the right expertise, and traditional payroll administrators don't always provide the level of assistance SMBs typically need. A PEO, or Professional Employer Organization, is licensed to handle all payroll administration on behalf of your company. Unlike traditional payroll service providers which only handle some parts of payroll administration, a PEO also provides dedicated one-on-one support for all payroll-related matters. During a public health crisis like COVID-19, such support has proven to be invaluable for SMBs.
Challenge: Managing a Workforce During COVID-19
The reopening of various businesses across each state, while positive overall, presents a whole new set of challenges for businesses to address. With no true end to the COVID-19 pandemic in sight, businesses must adjust and find new ways to move forward.
Reopening workplaces will require employers to adhere to a wide range of new health and safety regulations, including new sanitization procedures, requirements for personal protective equipment (PPE) such as face coverings, and employee health monitoring. Employers will also have to reconsider their hiring practices, ensuring they are not discriminating against or causing unreasonable distress to high-risk applicants or employees.
Opportunity: Improve Business Practices and Prepare for the Future
While unexpected, COVID-19 is only the latest catalyst for change in a world where change itself has become the new norm. With increasing globalization and digital connectivity, the world was already on its way to becoming a very different place. Now is the time for businesses to adapt more sustainable business models and practices that foster success in a modern world.
Enabling a remote workforce is one way for businesses to adjust to a changing world while retaining productivity, or perhaps even improving it. By empowering employees to work from home, businesses can bypass many of the operational challenges presented by COVID-19 and ensure preparedness for any other potential crises. In instances where remote work isn't entirely possible, businesses now have the chance to implement health and safety best practices that previously might have gone ignored. And with rising public awareness around all kinds of economic and social justice issues, it's more important than ever for businesses to ensure that hiring practices are fair, equitable, and fully compliant. All efforts to fortify business practices now will only serve to better prepare businesses for the future.
Dealing with a global pandemic is a new challenge for every business. Though it's been a difficult few months, COVID-19 uncovers critical opportunities for businesses to address some of the most pressing modern HR challenges and implement effective solutions. Contact us to learn more