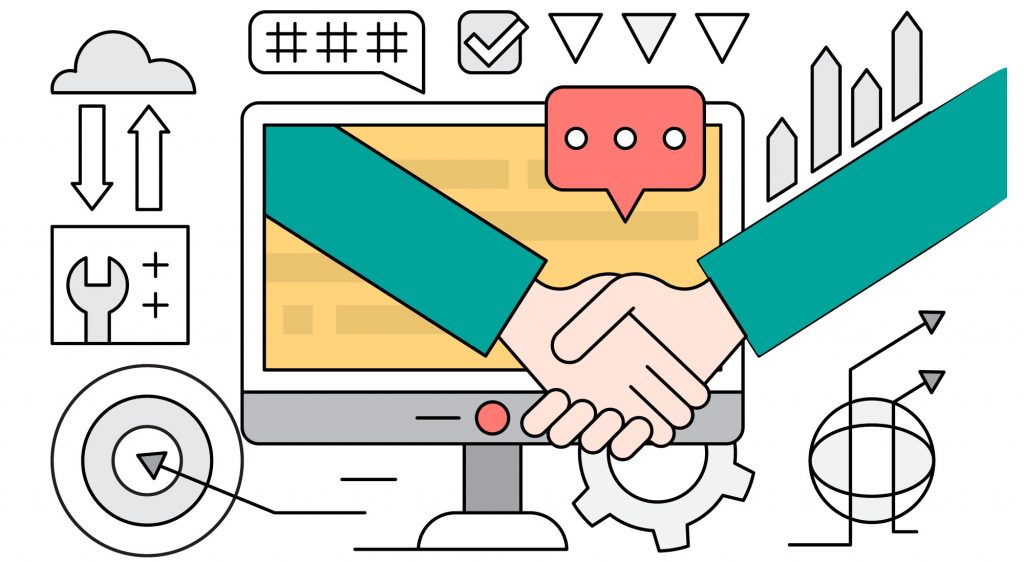 Business is changing fast. As the world becomes increasingly interconnected, companies of all sizes need to move faster, work smarter, and deliver value-added experiences to both their clients and their employees.
Your employees are your top asset, which is why human resources is an essential function in any thriving business. Most business owners start their ventures because they're experts at what they do, but they neither have the time nor the expertise to access comprehensive employee benefits or manage human resources. While internal HR managers are an integral component to success, small and mid-size businesses (SMBs) tend to lack the bandwidth and resources required to tackle the sheer volume of HR tasks and processes at hand.
A PEO, or professional employer organization, works in partnership with SMBs to offer affordable healthcare options that would otherwise be difficult to access, handle payroll, ensure compliance, manage human resources administration, and more. By partnering with the right PEO, you can ensure your business has all the HR support it needs to help nurture and grow your workforce. Keep reading to learn about three major benefits of working with a PEO.
Access to Premium Benefits at Reduced Costs
Most SMBs lack the purchasing power to get affordable rates on premium employee benefits like top-tier health insurance plans, often making it difficult to offer competitive employee benefits packages. This can quickly turn into a larger problem because health insurance and other employee benefits are top considerations for employees when deciding between jobs.
As demand for skilled professionals across various business segments increases, it's more important than ever for businesses to offer premium employee benefits to attract and retain the best talent. A PEO combines the purchasing power of all its clients to access the best possible group rates for all, enabling SMBs to offer competitive employee benefits on par with larger organizations. Partnership with a PEO enables SMBs to provide their employees better coverage at reduced costs. It also allows employers to offer expanded employee benefits such as life and supplemental insurance plans from leading providers, financial wellness resources, and commuter discounts.
A PEO also works with businesses to manage all employee benefits administration, from enrollment to employee education. At PrestigePEO, we go the extra mile to ensure our clients have personalized, one-on-guidance for everything related to employee benefits. In addition to ongoing administrative support, our certified specialists are always available over the phone or in-person to provide a comprehensive overview of all employee benefit options, discuss which options are best for your specific needs, and communicate with your employees about their benefits.
Expert Compliance Support
Managing a workforce means employers must comply with a plethora of local, state, and federal regulations. From OSHA requirements to ensure employee safety, to anti-discrimination laws to ensure equal opportunity for all, it can be a challenge to keep up; failure to comply, however, can lead to serious legal consequences.
Partnering with a PEO is a simple and secure way for employers to ensure HR compliance across the board. A PEO works with your internal HR teams to complete required documentation, advise leadership on important legislative changes, and implement compliance requirements in the workplace. This guarantees the safety and well-being of your business, as well as your employees.
The Support You Need to Scale Your Business
Your company is bound to evolve over time. As your team and client rosters grow, so will your HR needs. All too often, SMBs fail because of their inability to keep up with everything required to successfully run an expanding enterprise. Lacking the bandwidth to properly manage processes outside their areas of expertise, many SMBs find themselves unable to keep up with increasing demand. This can lead to a major dip in employee satisfaction, retention, and productivity.
Partnership with a PEO is essential for SMBs looking to effectively scale their business. A PEO works with you to ensure you and your employees are protected and supported throughout every stage of growth. Through personalized PEO consulting and support from a team of professionals, the right PEO will work to understand your unique business needs and help you adapt along the way.
You went into business because you're great at what you do. The right PEO serves as a trusted partner to your business to help you with the rest. Learn more about how a PEO can help your business at www.prestigepeo.com.