HR & compliance: value drivers
By Andrew Lubash

Human resources and compliance are PEO core values. When I meet with a potential client, I first learn about why the business owner agreed to a meeting with a PEO. Not too long ago, the primary topic that drove the meeting was employee benefits. Today, human resources and compliance are equal drivers. The role of human resources has evolved from "hire and fire" to a critical part of a company's culture. One of the main reasons for low employee retention is poor HR policies.
The average small to mid-sized business cannot afford to hire a director of human resources. In fact, most are hard pressed to hire anyone with a human resources background. However, liability is the same for small companies as it is for Fortune 500 companies. The courts don't rule that you only have 20 employees and thus you get a pass for ignorance.
PEOs assign human resources professionals to their clients. These HR professionals are the resource that the business owners could not afford—to live without. Human resources helps keep our clients compliant, even when they don't like it.

The employee handbook
This is one of the most important services a PEO provides. Most small to mid-sized businesses that I have visited do not have an up-to-date, compliant employee handbook. During the initial interview, most prospects claim they have been working on the handbook for quite a while or they have been meaning to update it for years. Creating an employee handbook is not a revenue producing task and repeatedly gets pushed down the to-do list. The handbook is the first document a labor attorney will request when an employee is considering litigation against an employer. A few months ago, I attended a labor seminar. One of the speakers was plaintiffs' counsel. His message was loud and clear: Employers with no handbook, or handbooks that are not current, are low-hanging fruit. He also added that an employer can have the most complete handbook, but if there is no signed confirmation that employees received the handbook, they never did—write me a check.

Training/Compliance
Small to mid-sized businesses struggle to provide training for their employees. To compound matters, many states have enacted legislation requiring mandatory training. Most business owners are not aware of the legislation and are exposed to potential fines. They just don't have the resources to keep up—especially if they have employees in multiple states. PEOs help clients with mandatory training and compliance. Training does not stop with compliance and employee risk management. Human resources professionals also help employers develop their employees. A training program allows client companies to strengthen the skills that each employee needs to improve. A development program brings all employees to a higher level, so they all have similar skills and knowledge. This helps reduce any weak links within the company: Employees rely heavily on one another to complete basic work tasks.
These are just a few of the core human resources values that PEOs provide. Studies show that once clients engage the services of a PEO, they may move to another PEO, but they rarely bring the HR function back in-house. Just another reason that every business should consider a PEO.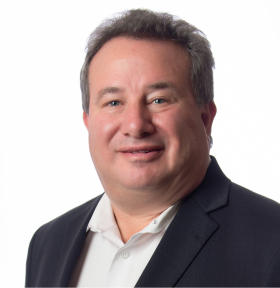 Andrew Lubash
2019-2020 NAPEO Chair
Principal
Prestige Employee Administrators
Melville, New York
Reproduced with permission of the National Association of Professional Employer Organizations