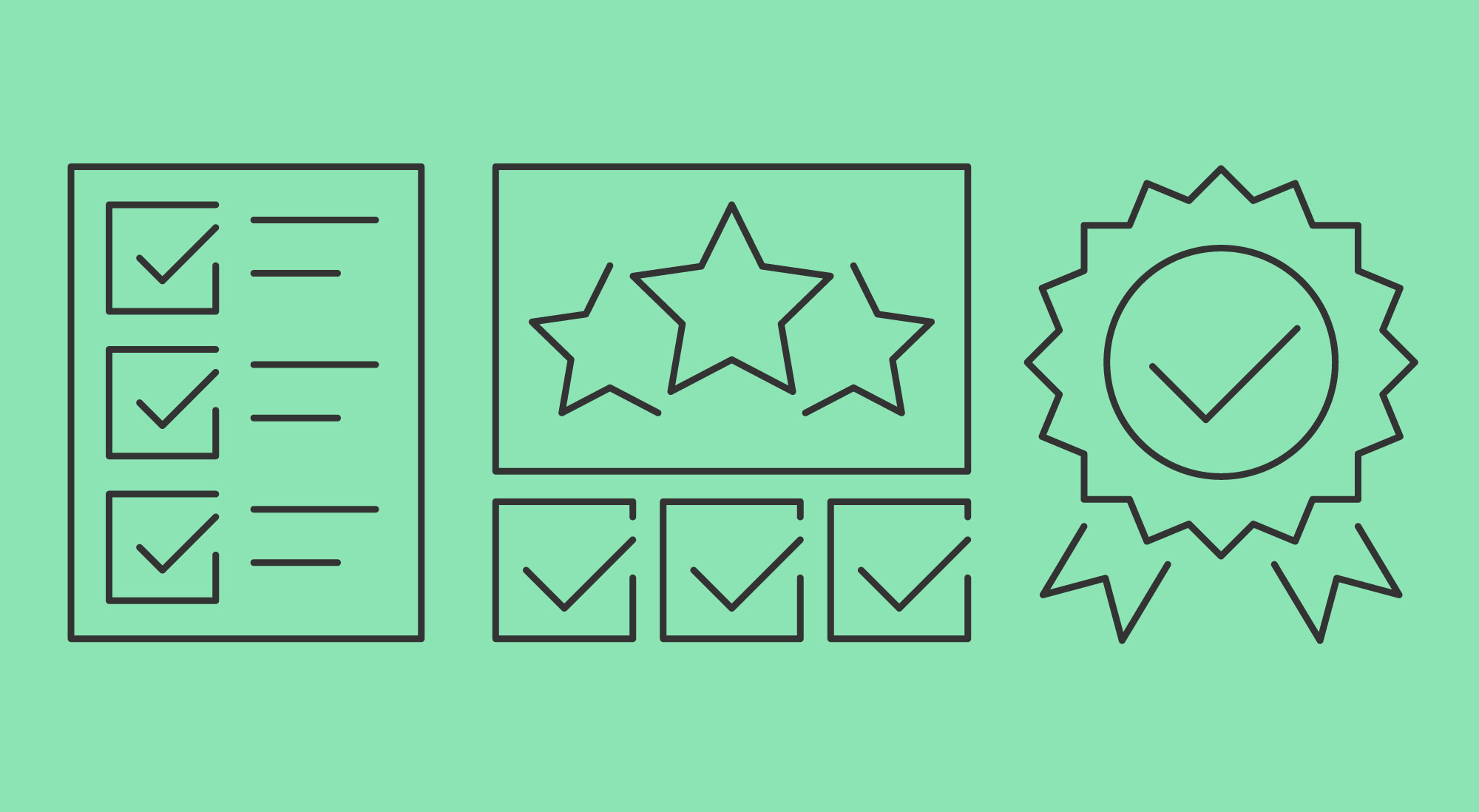 A professional employer organization or PEO is an organization that provides essential support to small and mid-size businesses (SMBs) to handle payroll, employee benefits, workers' compensation, risk and compliance, HR management, and more; but not every PEO is the same. Only a small percentage of PEOs adhere to the industry's most strict standards for financial security and compliance with key operational requirements.
From the IRS to ESAC, a number of organizations work to ensure PEOs adhere to strict regulatory standards that confirm their ability to take on financial risk and responsibility on behalf of clients. Learn about the PEO industry's most stringent credentials, and why it's important to partner with a PEO that has earned all three of them.
Employer Services Assurance Corporation (ESAC) Accreditation
The Employer Services Assurance Corporation (ESAC) accreditation is the PEO industry's gold standard, requiring a PEO to meet rigorous financial, ethical, and operational standards in order to qualify.
Through its initial and ongoing process, ESAC certification signals that a PEO is adhering to important industry standards and that all key employer obligations are paid, including federal and state employment taxes, and health, employee benefit, and workers' compensation obligations. PEOs gain accreditation by meeting more than 40 financial, ethical and operational standards and regularly report to ESAC to demonstrate ongoing compliance. Check out this infographic to learn about the key features of ESAC accreditation.
ESAC certification also provides financial protection for accredited PEO clients and their employees through more than $15 million in surety bonds held in trust. Accreditation provides business owners, PEOs, and PEO state and federal regulators with time-tested verification and financial assurance of all key areas of PEO reliability for both IRS-certified and non-certified entities.
Only about 4% of PEOs in the United States earn this distinction, demonstrating the exceptional record and reliability of ESAC-accredited PEOs. You can verify accreditations and download certificates at https://www.peoreliability.org/find. To view PrestigePEO's certificates, click here.
Certified Professional Employer Organization (CPEO) IRS Certification
As part of the services provided to SMBs, PEOs handle sensitive payroll responsibilities and tax administration on behalf of their clients. It's important to choose a PEO that is certified by the IRS as a Certified Professional Employer Organization (CPEO). This ensures the PEO adheres to various financial and tax reporting requirements as specified by the IRS.
In order to be eligible for PEO certification, the company must be a business entity with at least one physical location in the U.S., and a demonstrable history of financial responsibility, organizational integrity, and state, local and federal tax compliance. The PEO must also be managed by individuals who have proven knowledge and experience in federal and local tax compliance and business practices.
Only about 7% of PEOS in the United States are classified as CPEOs by the IRS. As required by law, the IRS publishes a list of these organizations and the effective dates of their certifications. Access it here.
Workers' Compensation Risk Management Certification
The Workers' Compensation Risk Management Certification ensures that a PEO delivers proven risk management best practices to reduce work related accidents and health exposures, as well as control workers' compensation insurance losses. This certification provides SMBs with assurance that their PEO has the expertise required to help their business mitigate the potential risks and losses associated with workers' compensation claims and foster a safe work environment for their employees.
Why It All Matters
Only 1% of PEOs in the United States maintain all three of the PEO industry's primary certifications consisting of IRS certification, ESAC's gold standard accreditation and financial assurance, and CI's workers' comp risk management certification.
PEO industry certifications demonstrate to an employer that a PEO is financially stable and secure enough to take on the vast responsibilities associated with critical HR functions like payroll, employee benefits, and risk management. With so much sensitive information at play, it's vital for employers to ensure they put their trust in an organization that has a proven track record of reliability and compliance, guaranteed by the IRS and industry-leading organizations like ESAC.
Ready to learn more about PEO certifications and how they help support SMBs with critical HR functions? Visit www.prestigepeo.com.