By Andrew Lubash
While I was having a conversation with a friend the other day about my upcoming travel plans, a consistent theme developed. As I reviewed each destination, I kept mentioning that I must make plans with a NAPEO member for dinner. The friend jokingly asked, "Do you really have a NAPEO friend in every state?" Almost. I started counting. Illinois, California, Texas, Oklahoma, Louisiana, Florida, South Carolina, North Carolina, Alabama, Virginia, Maryland, Massachusetts, Arizona, Indiana, Ohio, Michigan, Wisconsin, Utah, and even Hawaii (and I am sure that I missed a few).
What a bond this industry has created. I can call any of these members/friends with a question, a problem, or just to talk about life. NAPEO even created a message board where I can reach out to all members for advice with operational issues. What other industry has this type of camaraderie?
Fast forward a few days. As I am reviewing the materials ahead of the first quarter Board of Directors meeting in New Orleans, one piece of data stood out. NAPEO member renewals and dues payments are already at close to 100 percent of target. This can't be. NAPEO staff is always making reminder calls this time of year. Why is this year different? What's going on here?
Value and teamwork. That's what's going on! The value that NAPEO creates for its members is truly a result of the teamwork of member companies working together.
Marketing
Think about where we were and where we are now: white papers, banner ads, social media content and graphics, radio voiceovers, newspaper ads, presentations, and op-eds. These are the result of NAPEO staff and a large member committee offering their time and ideas.
Legislative
Again, think about where we were and where we are now: federal recognition, the Certified PEO program, PEO legislation in most states, improved relationships with federal and state agencies, to just name a few. This did not happen in a vacuum. NAPEO members and staff have spent countless hours getting us here.
Who do you call when you have a question? How did you learn about the vendor you are using?
Most likely, a NAPEO member or associate member who you met at a conference or state Leadership Council Forum. More value.
The planning committees are finalizing the remainder of NAPEO's schedule for 2020. Realize the value of your membership, learn new things, and meet new people at these NAPEO events:
Risk Management Workshop: Nashville, Tennessee, March 3-4. Take home ideas that your PEO can employ to improve your risk management practices.
CEO Forum: Palo Alto, California, March 12-13. My favorite NAPEO event. Learn from three well-known Stanford professors.
CFO & Payroll Seminar: Chicago, Illinois, June 22-23. This year NAPEO has added PEO-specific payroll education to the curriculum.
Annual Conference & Marketplace: Marco Island, Florida, September 14-16. NAPEOs largest and most multi-faceted educational and networking event.
Whether you come to one or all, you will obtain knowledge that you can take home with you and develop relationships with people you can have dinner with when you are away from home.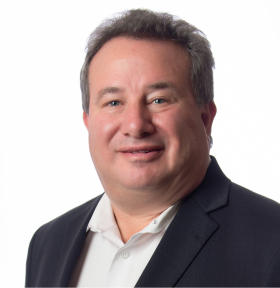 Andrew Lubash
2019-2020 NAPEO Chair
Founder & CEO
Prestige Employee Administrators
Melville, New York
Reproduced with permission of the National Association of Professional Employer Organizations