By Andrew Lubash
One of the most important value propositions that a PEO offers to a small to mid-size business is technology. On a standalone basis, technology is often financially out of reach of clients in a PEO's target market. PEOs take the small business technology experience to an entirely different level.
Technology is often overlooked during the sales process. Client companies and prospects look at the cost or savings of using a PEO in hard dollars, but fail to quantify the benefits of better technology. Improved technology is one of the primary reasons that businesses that use PEOs are more profitable than businesses that don't use PEOs.
Having human resources, employee benefits, and payroll information on one technological platform creates efficiency and reduces the errors that are caused by manual processes. Manual processes are a thing of the past.
Technology
Technology also provides a positive impact on how new employees view their new employer. The old way just does not cut it anymore. A lot of paperwork is necessary to properly onboard a new employee and the requirements are constantly changing. Electronic onboarding permits client companies and their employees to always know which documents have been completed and which are still pending. The business world is trending toward electronic onboarding. Small to mid-size businesses must adapt or be left behind.
Employees today require a self-service portal. They want information on their schedules, not just during office hours. Employees want access 24/seven to paystub, wage, and tax information, access to employee benefits enrollment data, plan designs, and carrier links. Employees want access to update personal information, including addresses and direct deposit accounts, request time off, and view up-to-date paid time off (PTO) balances.
Access To Technology
Today's managers also require access to technology. They require access to the platform at a higher level, enabling them to view their employees' data, hire and terminate employees, track events, make pay rate changes, process payroll, and run reports for demographic, wage, or benefits information. In addition, a PEO's technological platform permits customizable approval and notification policies, skills and education tracking, and even can create general ledger downloads, formatted for your accounting system.
Technology is becoming more than a trend. It is becoming a necessity. Reviewing your PEO's technology platform is as important as reviewing your employee benefits program. PEOs need to ensure that the technology offered is what the market is demanding. Do not get left behind.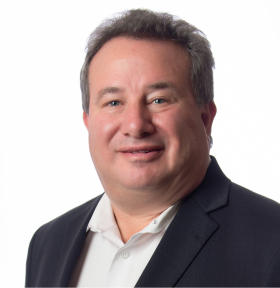 Andrew Lubash
2019-2020 NAPEO Chair
Founder & CEO
Prestige Employee Administrators
Melville, New York
Reproduced with permission of the National Association of Professional Employer Organizations