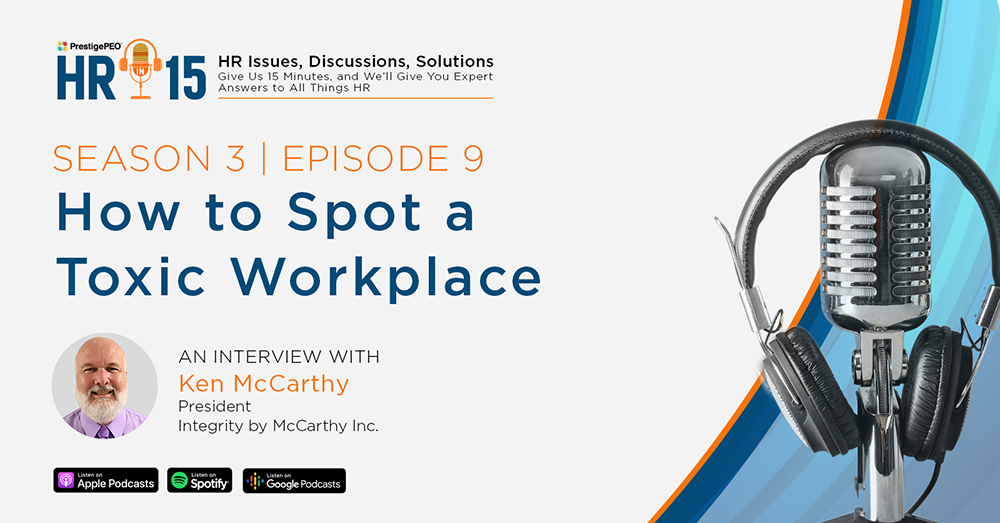 "In a toxic workplace, employees are not going to reach their full potential because they're afraid."
As employers compete for the best talent in our current competitive job market, many business owners are wondering how they can improve their company culture to attract and retain good employees. We've all heard the term "toxic workplace," but how do you know if your company has become toxic? In this episode of HR in 15, Kelly Taveras, an HRBP at PrestigePEO, speaks with guest Ken McCarthy, President of Integrity by McCarthy, Inc. They discussed what exactly a toxic culture is, why it's important, and how to identify if your workplace has a toxic culture.
Highlights Include:  
Risks of an unchecked toxic culture
Warning signs that you may have an unhealthy workplace
Consequences if you do not correct bad behavior in the workplace
Have questions? PrestigePEO is always available to help with HR, employee benefits and payroll, and more. Call Us Today at 888-PEO-PEO1 or visit prestigepeo.com.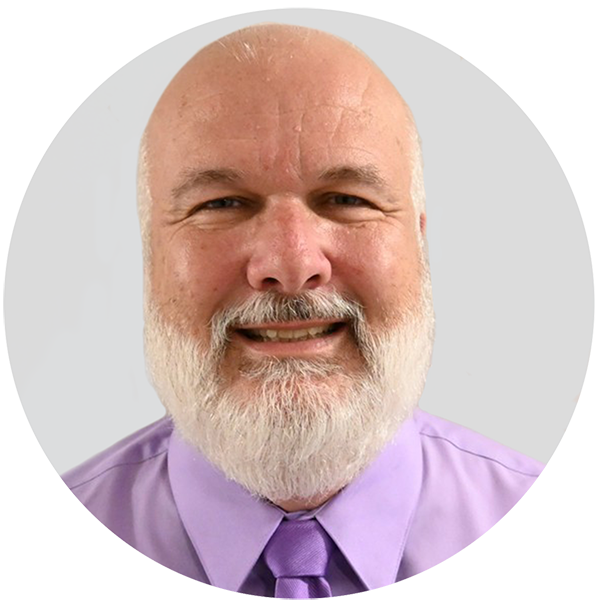 Ken (he/him) retired from the Canadian Public Service in 2020 and created Integrity by McCarthy Inc. to raise the bar in how organizations prevent and resolve incidents of workplace harassment, violence, wrongdoing and fraud.
He has seen the devastating consequences on individuals and organizations and set out to make a difference. Ken has led a workplace investigation program for a workforce of over 15,000 employees.
He has also provided executive oversight in more than 500 workplace investigations and has designed and delivered investigation training sessions to 500 front-line managers. Ken is based in Ottawa, Ontario.