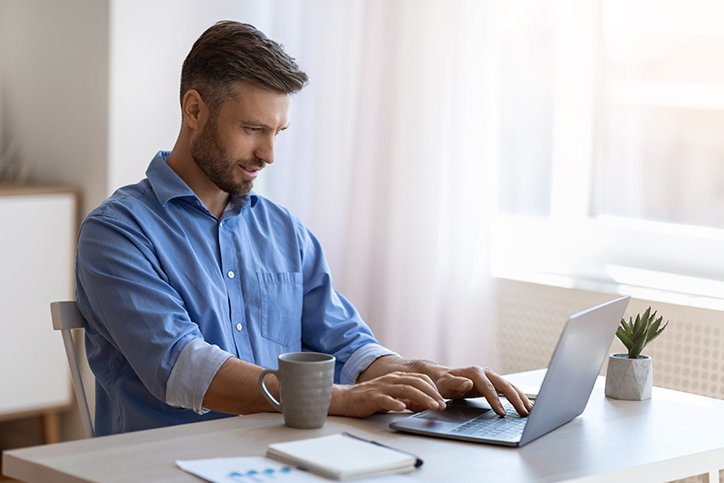 This year's open enrollment period is more significant than ever. Right off the heels of the worst global health crisis of most people's lifetimes, employee benefits like health insurance are sure to be top priority for both employers and their employees. Employers want to take care of their employees (and also retain talent over time), while their employees are thinking differently about their own health and wellbeing – and perhaps taking it a lot more seriously than before.
What's Different This Year?
As we edge closer towards the end of the pandemic, individuals continue to face circumstances that are vastly different than that of just one year prior. This may be due to financial circumstances, health concerns, mental health challenges, or a combination of all these factors. Even if some employees took these decisions lightly in the past, they're likely to consider their options more seriously now.
From an employer's perspective, the pandemic continues to present challenges as long-term impacts continue to unfold. Small and mid-size businesses in particular are among the hardest hit by the pandemic, with some businesses forced to downsize while others experience rapid growth. Both situations come with their unique challenges, making enterprise-level decisions like group medical coverage more important than ever. It could mean the difference between retaining the talent your business needs to grow or losing employees to competitors who offer them something better.
Why Is Plan Variety Important to Employers?
Most businesses want to be able to take care of their employees, but cost remains the single most important deciding factor. Choosing the right plans for your business can help reduce overall HR costs and attract better talent, thereby significantly improving your bottom line over time.
A company's industry and bottom line are most often the ultimate determining factors for how much a company spends on employee benefits packages. A finance company, for example, is more likely to have larger profit margins than a manufacturing company; and its employees are likely to be paid more, too. This has a direct impact on whether or not a company will offer its employees benefit options, and if so, what kinds of options will best meet their employees' expectations.
Why is Plan Variety Important to Your Employees?
With cost rising in all aspects of life, plan variety is paramount to meeting your employees' budgets. As workforces become larger, employers must remain mindful of how budgets and individual healthcare needs may vary from employee to employee. A family with members who have chronic illnesses, for example, is likely to need a much more robust healthcare plan than a young individual shopping for themselves and their pet. It's important to offer a wide range of employee benefits in addition to medical options –like hospital and pet insurance options — at a number of price points. This ensures there are options suitable for all types of individuals and families.
Offering a variety of plan options also expands access to employees who may have passed on medical and other benefits in the past due to high costs. Now that we've all experienced a global pandemic first-hand, many employees are reconsidering their budgets to accommodate for health insurance and other benefits, like 401(k) and retirement planning services. It's a good time for employers to take critical look at their employee benefit offerings and add any missing services that could be valuable for your employees. For example, it might help to add the option of cybersecurity protection if more employees are working from home. Thinking outside the box and offering employee benefits that go beyond basic medical, dental, and vision insurance can go a long way in showing your employees you care and are there for them in more ways than one.
How Can a PEO Help?
Partnering with the right PEO can help SMBs save thousands on employee benefits. The wrong advice, on the other hand, can easily lead to greater expenses and unhappy employees.
With its broad purchasing power, a PEO is able to offer its clients exclusive group rates on premium employee benefit plans from leading national providers. When it comes to plan variety, a PEO can help businesses identify the best employee benefit options at overall rates far more competitive than what SMBs are likely to find in the open market. The right PEO also works to ensure consistently low renewal rates on all employee benefit plans year after year.
When it's time for employees to enroll in their benefit plans, a PEO steps in to fulfill critical administrative tasks on behalf of your business. The unbeatable support provided by a PEO during open enrollment and all year round significantly alleviates the burden on your internal HR staff, giving them more time to focus on core business issues. It also offers your employees peace of mind to know their benefit questions will always be addressed by a team of certified professionals, as quickly as possible.
Ready to learn more about how PrestigePEO can help your business design a custom employee benefit package for your team? Contact us today.