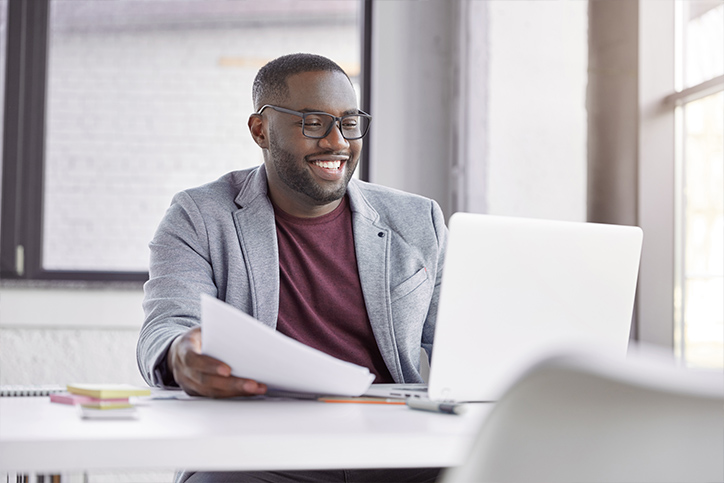 COVID-19 has cast an intense spotlight on employee health and wellbeing, leading many employers to want to take better care of their teams. According to a recent study by Harvard Business Review, nearly all – 98% – of senior executives surveyed indicated that they plan to offer their employees at least one new or extended employee benefit this year.
That makes this year's open enrollment period especially crucial for businesses of all sizes, especially small and mid-size businesses (SMBs). As small business leaders like yourselves shop around for employee benefits this year, PrestigePEO will be offering a look at some of the key points you should consider. Continue reading below for a look at one of the first and most important considerations for many SMBs when PEO shopping for employee benefits – how much these costs will impact your company's bottom line, and how much you can save by partnering with a PEO. 
How Partnering with a PEO for Benefits Can Help Your Bottom Line
In the past, many SMBs passed on offering employee benefits altogether due to the high costs. That's because open market rates are typically based on the number of employees to be covered, which means small groups face very high rates while larger groups enjoy steep discounts. This disparity makes it possible for large enterprises to offer employees more lucrative benefits packages, and ultimately attract and retain the best talent in the long run.
SMBs who find themselves in this position may find it beneficial to partner with a PEO. Working with a PEO grants SMBs access to exclusive group rates on top-tier employee benefit plans that are typically reserved for large companies. This can help SMBs improve their employee benefit offerings while reducing overall HR costs, and attract the top talent they need to grow their businesses.
It's important to partner with a PEO that offers line-by-line pricing so you can see how much you'll be spending – and saving – for each of our services. Since the purchasing power of a PEO affords a business much better rates on medical, dental, vision, life, and supplemental insurance plans, SMBs are likely to see a reduction in overall HR costs when they partner with the right PEO. Offering employee benefits also helps SMBs reduce employee turnover and avoid the high costs of replacing top talent, so the savings can add up to be significant over time.
How Partnering with a PEO for Benefits Can Help Your Employees
The COVID-19 pandemic led many working professionals, and especially those with families, to shift their financial priorities. Depending on their circumstances, this could mean they're planning a reduction or increase in their healthcare and supplemental insurance benefits for the next calendar year. Either way, there are likely to be a lot of employees looking to make a change.
With the situation still so volatile across most regions of the United States, it's important to offer employees a diverse range of choices when it comes to their employee benefits. By providing your employees multiple plan options at various price points, you can help ensure they get the coverage they need at a cost that works for them.
This is a critical year for many when it comes to their employee benefit decisions. There's never been a better time for businesses – especially SMBs – to reconsider their employee benefit offerings and shop around for a better deal. Whether or not your business already offers employee benefits, a PEO can help your business maximize your HR budget and take better care of your team. Reach out to PrestigePEO today to learn how we can help.
Your employees are your most valuable asset. Without the right team, it would be impossible for any business to grow and scale. Smart businesses are already adapting to the impending changes in employee demographics projected over the next few decades in order to remain competitive in a fast-changing world. This year consider how your business can improve its recruitment and hiring practices and attract the talent it needs to propel toward success. Reach out to PrestigePEO to learn more today.