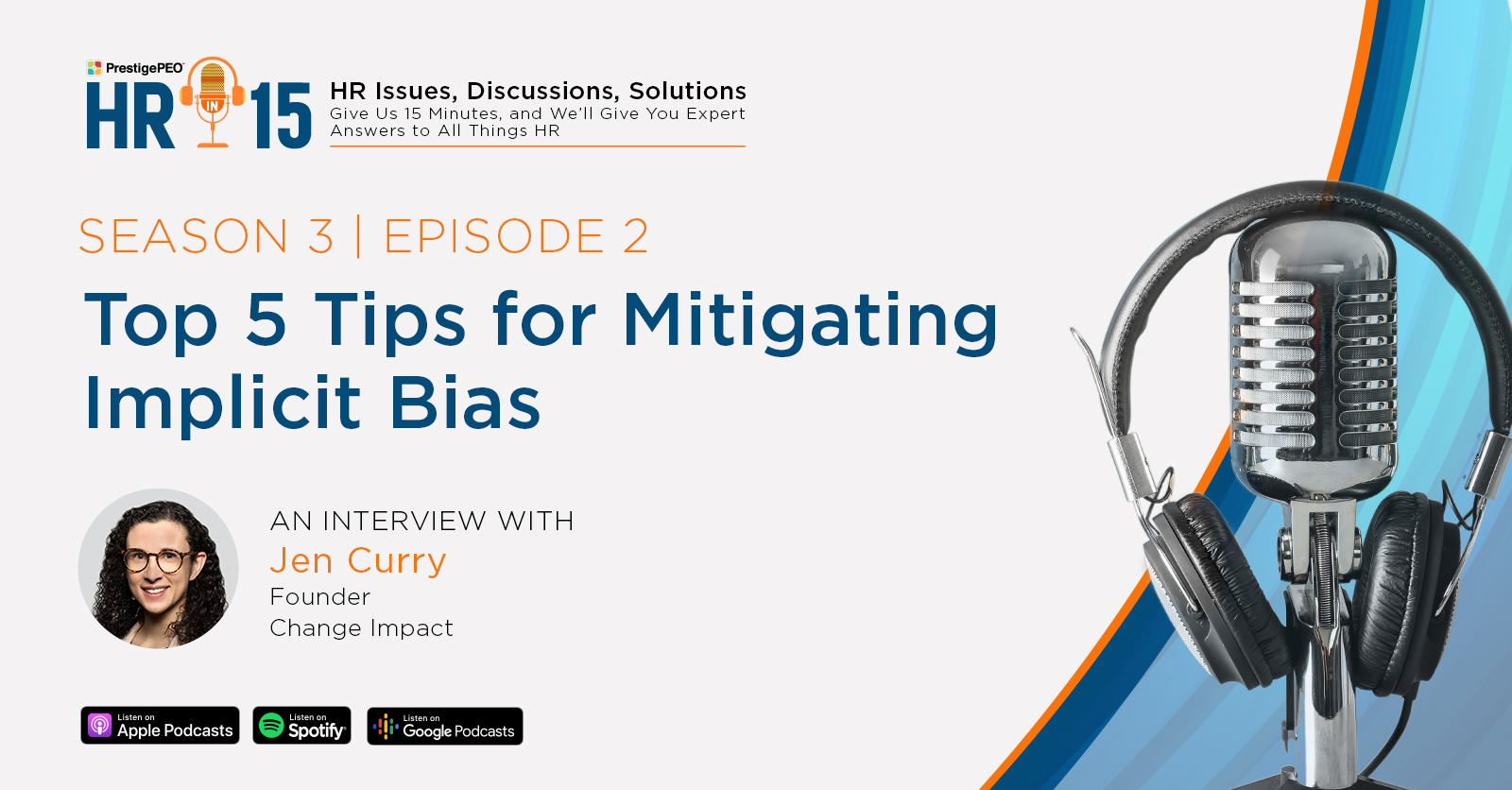 "We often assume that everyone has the same values, and we can't make those assumptions."
Everyone has biases, and often they can be helpful. It's how our brains understand the world. Biases can become harmful if we don't take a step back and check them. In this discussion with Jen Curry, founder of Change Impact, she shares her top 5 tips for making sure your biases aren't hindering your judgment and how that could affect the workplace.
Highlights Include:  
Acknowledge that you have biases and help others do the same
Provide continuous learning opportunities
Build accountability partnerships: check your biases in an interview by always teaming up with a colleague
Include a commitment to antibias behavior as part of staff expectations
Make time for self-care – biases come out most when you're stressed, tired, or even hungry!
Have questions? PrestigePEO is always available to help with HR, employee benefits and payroll, and more. Call Us Today at 888-PEO-PEO1 or visit prestigepeo.com.
Jen Curry is the founder of Change Impact, which helps social impact organizations achieve results and advance equity.  Jen started this certified minority and woman-owned business in 2017 as a side project and has since made it her full-time career with 9 employees! She has partnered with organizations such as the NYC Department of Education, the Boys & Girls Club of Harlem, and Binghamtom University, just to name a few.