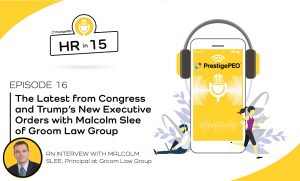 Malcolm Slee, Principal at Groom Law Group, advises employers and institutions on legal aspects of corporate payroll and finances. He works in Washington D.C. and keeps a close eye on laws that impact the economy, companies, and employees.
In today's episode, Slee discusses the current state of talks between lawmakers in Washington. He offers close observations and thorough knowledge on recent turbulence surrounding the next round of coronavirus relief and its implications going into a presidential election.
Episode highlights:
An understanding of the state of current talks between Pelosi, Mnuchen, and other figures in Washington.

Answers to the questions: What are President Trump's four recent executive orders and memoranda on extending COVID-related aid, and will they face any challenges?

Implications of current events on the upcoming federal budget bill. (Could we have a government shutdown, in the thick of an election, during these unprecedented times?)
"I'm optimistic something will get done, but…I think it's going to take some sort of catalyst, and to me that is the unknown." — Malcolm Slee
Have Questions? PrestigePEO is always available to help you navigate these uncertain times with regard to Human Resources, Employee Benefits and Payroll Management. Call Us Today at 888-PEO-PEO1 or contact us at prestigepeo.com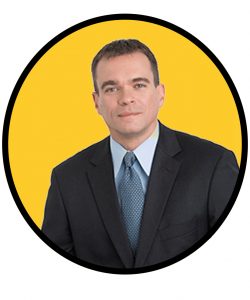 Malcolm Slee is the principal at Groom Law Group advises employers, issuers, plan administrators, associations and plan trustees on a comprehensive range of issues, working with many professional employer organizations (PEOs) to help clients develop strategies for managing their businesses and health care coverage within the constraints of federal health care law.
Groom Law Group solves complicated legal issues for clients in health care, finance, retirement, and the public sector. Groom's exceptional level of service has earned acclaim among clients, consistent top-tier rankings, and its industry's highest awards. With 40 years of experience in Washington, D.C., Groom is recognized among the nation's leading benefits, health, and retirement law firms.