THE HR PARTNER YOU CAN TRUST
PrestigePEO is proud to be a RestoPros–recommended franchise partner. We've efficiently supported small and mid-size companies for over 25 years. Our services include tailored HR solutions and personal approach to Fortune-500 employee benefits, payroll processing, compliance, risk management, and more.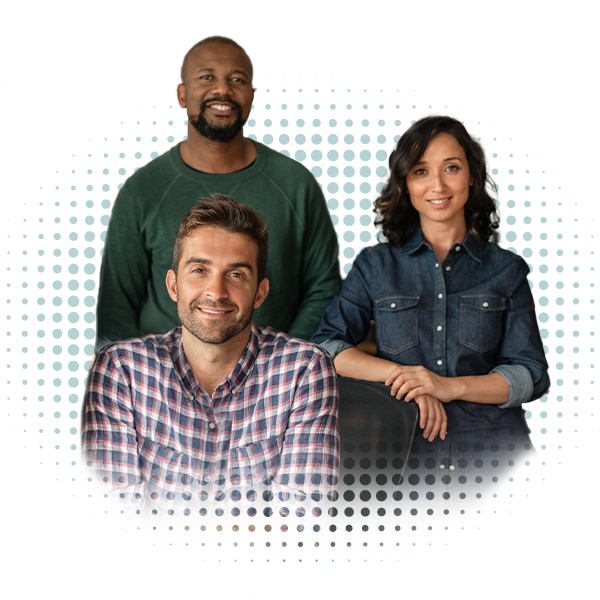 PrestigePEO Services
PrestigePEO is a professional employer organization (PEO) that offers comprehensive HR, payroll, and employee benefits solutions to help businesses streamline their operations and focus on growth.
PrestigePEO Employee Benefits
PrestigePEO enhances employee satisfaction and retention by providing small businesses with cost-effective, premium employee benefit plans and comprehensive benefits administration services, including enrollment and employee education.
PrestigePEO Services
Your dedicated PrestigePEO team provides turnkey HR solutions with unmatched services and support. Our team of certified experts does the heavy HR lifting for you!

Human Resource Management
Dedicated Human Resource Partner
Insightful advice on all HR-related matters
Tailored HR policy procedure and handbook creation
New hire processing and I-9 verifications
FMLA tracking and oversight
FLSA administration
Leave of absence management
Wage and hour audits
Consultation for handling employee investigations
Best practices and guidance for employee performance management, training, terminations, and employee relations

Payroll Processing and Administration
Dedicated Payroll Specialist
Time and attendance management and accrual tracking
Fast, secure, and accurate payroll administration
W-2s, deductions, garnishments, and withholdings
Detailed and custom reporting in multiple formats
IRS tax and regulatory management
Dedicated PrestigePEO support staff for quick answers

Retirement Planning
Dedicated Retirement Specialist
Reduced fiduciary liability exposure
Customized plans
401(k) administration
Annual 5500 preparation
Investment options and plan design through BlueStar retirement Services & Charles Schwab
ERISA attorney, plan investment adviser, participant investment adviser, and a dedicated plan administrator
Open architecture platform
Plan design flexibility

Workplace Compliance and Risk Mitigation
Dedicated Risk Management Specialist
Support on complex compliance matters – complete forms, audit preparation, insurance, and OSHA requirements
Expert claims management for healthcare, EPLI, and SUI
Monthly updates on state and federal laws
Multi-state payroll compliance
Expert HR Compliance – worker eligibility and visa obligations, PFL, FMLA, and employment practices
ACA, COBRA, HIPAA, and Form 5500 filing
Training and guidance for workplace compliance

Additional Tools & Resources
Technology
TIMECO Time and attendance tracking solution
JazzHR™ job posting and recruitment software
ClearCompany performance management system
BLR TrainingToday® – employee training and development program
ScoutLogic Employee background checks and screening services
PrestigePRO technology platform – view paystubs, access benefits, update personal information, request time off
PrestigeGO mobile app
PrestigePEO's Client Retention Rate is Over 95%
We take pride in our hands-on approach to client service. We're committed to providing fast responses and solutions to you and your colleagues. That's not just a promise — it's our policy.
PrestigePEO Employee Benefits
PrestigePEO brings small and mid-sized businesses together to leverage our expertise and collective buying power. That means you and your employees can access high quality healthcare at cost-effective group rates. You can also compete for top talent with perks and rewards that aren't typically available to small businesses.

Employee Healthcare Benefit Plans
Dedicated Benefits Specialist
Nationwide medical coverage through Aetna®
Global travel plans
Multiple health plan options —EPO, PPO, & HDHPs**
MetLife dental plans
UnitedHealthcare vision plans

Benefits Support and Administration
Dedicated Administrative Support
Expert cost analysis and plan selection assistance
On-site assistance with annual open enrollment and new hires
Simplified claims processing, administration, and compliance
Employee and family member questions are handled directly by benefits experts
Convenient online benefits access with PrestigePRO technology platform
One-button access to your dedicated account specialist with the PrestigeGO mobile app

Life, Disability & Supplemental Insurance
Dedicated Supplemental Specialist
MetLife short-term and long-term disability
MetLife basic term life
UHC critical illness, accident, and hospital insurance
Aflac® group accident, critical illness and hospital indemnity insurance and
Aflac® short-term disability insurance

Optional Employee Programs & Discounts
Dedicated Program Support
Flexible Spending (FSA) & Dependent Care Accounts
Optum Bank Health Savings Account (HSA)
Employee Assistance Program (EAP)
Farmers Home & Auto® discounts
MetLife Legal Plans
MetLife Pet Insurance
HealthEquity pre-tax commuter benefits
Plum Benefits™ and Working Advantage entertainment discounts
*All benefit offerings subject to change without notice.
**Health Maintenance Organization (HMO), Exclusive Provider Organization (EPO), Preferred Provider Organization (PPO), Point of Service Plan (POS), High Deductible Plan (HDHP), Accidental Death & Dismemberment (AD&D)
Broker Blog
Read and learn more about the PrestigePEO difference
We've developed a blog series that speaks to the value a PEO like Prestige can deliver brokers and their clients. We debunk preconceived notions about a PEO, the way to strengthen your current and future client relationships, keeping you informed about relevant industry topics, and much more. Click the link below to learn more!