By Andrew Lubash

Recession: It is a word we keep hearing. Is one coming? The so-called pundits cannot seem to agree. If a recession does occur, how can a PEO plan for what comes next? The first question is, what actions may businesses take when a recession occurs?
Employers lay off employees. More will have to be done by fewer people. Morale may suffer as hours become longer, work becomes harder, increases are stopped, and the fear of further layoffs increases.

The business may close. There are several items a business must address when closing. Employees should be given notice, if possible. Human resources can assist with questions about pay for unused benefits, what customers should be told, assistance with finding new jobs, among other issues. Depending on the size and state the company is in, Worker Adjustment and Retraining Notification (WARN) Act notices may have to be distributed.

Employers terminate non-revenue generating employees. Human resources staff is commonly viewed as non-revenue generating. These cuts take place at the worst time, as HR expertise is crucial during times of economic stability and low morale. Many businesses feel that it is easier to replace HR personnel later than skilled labor.

What is the value of a PEO to current and prospective clients?
Current clients. During a recession, clients require the PEO value proposition more than ever. The PEOs HR business partners assist with:
Communication: It is important to build trust through honest, effective, and frequent communication. During a recession, it's all the more important to communicate and build employees' trust.
HR can assure employees that their jobs are safe. If employees' jobs are at risk, HR can develop a communications strategy to explain the process the company will use to notify employees of layoff.

Prospective clients. Businesses will be exploring cost-cutting initiatives.
Frequently, PEO economies of scale can offer savings in employee benefits, workers' compensation, and payroll taxes, while offering the vital HR expertise that may be lacking.
During a recession, businesses frequently terminate or downsize HR personnel. A business may look to a PEO as a cost-effective alternative.
Businesses that do not have HR personnel realize they need the expertise to handle terminations, furloughs, and other cost-cutting strategies. They may look to PEOs for expertise.
Which industries are negatively affected by recession? It is a good idea to pay closer attention to clients in industries/businesses that are commonly harmed by recession, including financial services, traveler accommodation, office supplies, stationery/gift stores, printing and publishing, furniture and home furnishing, construction and suppliers, and motor vehicle dealers. PEOs take on a wide range of liabilities and closer scrutiny of a client's financial health is prudent.
Which industries thrive? PEOs can continue to retain and add clients with the proper strategy. These are the clients we can look to add during a recession. These are businesses that provide basic needs and are less likely to flounder during a recession: food and beverage, consignment, IT, repair shops, medical/pharmacy/senior services, cleaning services, and funeral homes.
Recessions don't last forever. Economic recovery follows. PEOs offer an incredible value proposition. If we help guide clients through the tough times, we will all benefit during the good ones. Clients like to brag about success.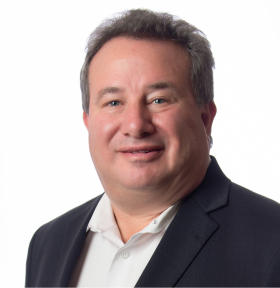 Andrew Lubash
2019-2020 NAPEO Chair
Principal
Prestige Employee Administrators
Melville, New York
Reproduced with permission of the National Association of Professional Employer Organizations