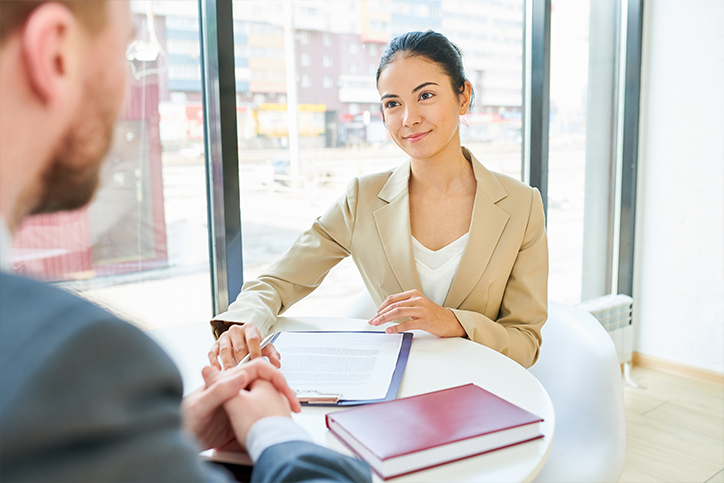 Many businesses conduct annual employee reviews to evaluate employee performance. These assessments are often utilized to determine bonuses, salary increases, or promotions and are typically conducted by an employee's direct managers. This year, however, the process is likely to look little different for everyone.
With the challenges surrounding COVID-19 still impacting the vast majority of employers in the United States, employers will have to take a critical look at evaluation processes and protocols of past years. Adjustments may be required in order to accommodate for the many unexpected twists and turns of a tumultuous 2020. Keep reading for three considerations employers should keep in mind when conducting employee reviews this year.
1. Remain Flexible
Any number of factors may have impacted a particular employee's performance in 2020 – or perhaps the company's performance as a whole. From extended illnesses to the financial stresses associated with the pandemic, 2020 presented unprecedented challenges to the global business community.
Companies that decide to move forward with employee review tips should consider minimizing or eliminating penalties for missed quotas or other performance goals originally set in 2020. In such stressful times, it may also be beneficial to frame the conversation around constructive feedback rather than criticism, as that could further demoralize struggling employees. Focusing on practical steps employees can take to improve performance can help your business increase overall employee morale and productivity.
For many businesses, flexibility in employee review tips will also entail conducting the entire process virtually rather than in-person. It's a good idea to consider scheduling your employees' reviews in advance so they can make any preparations required before appearing on-camera.
2. Be Mindful of Updated Compliance
The COVID-19 pandemic brought a host of new or updated legislation around workplace compliance. New safety regulations, health guidelines, or other circumstances may have made it difficult – within legal reason – for some employees to fulfill their performance objectives in 2020.
Some employees may also have missed time at work due to illness related to COVID-19, or because they were caring for someone who was sick. Employers must keep in mind existing, updated, and new compliance requirements and legal protections for employees dealing with the impacts of the pandemic when conducting employee reviews, as failure to do so could result in serious legal consequences. And although not explicitly protected by legislation, employers may also want to consider the impact of increased childcare needs on their employees' work schedules or output (i.e., an employee who had to leave work at a certain time to accommodate a child's schedule may have missed certain meetings).
3. Consider the Help of a PEO
From making strategic adjustments to your performance review process, to keeping up with compliance, and communicating critical HR changes to employees, there is a lot that goes into managing a workforce – and that's just when it comes to employee reviews tips.
Last year was a tough one for all businesses, but those who fared best through the challenges were companies who are partnered with a PEO. In fact, research from McBassi & Company shows that businesses that work with a PEO are 91% less likely to be temporarily closed and 65% less likely to be temporarily closed due to COVID-19. Furthermore, companies that work with a PEO were 119% more likely to have received a PPP loan – a vital resource that helped many businesses survive the pandemic thus far.
A PEO serves as an extension of your business's HR team, providing valuable support to help your business simplify operations. With a PEO, your business receives the benefit of an entire team of certified HR professionals who work around the clock to stay current with each compliance change, manage HR administration on your behalf, and offer all kinds of strategic HR advice – including performance management best practices. A PEO handles the nitty-gritty of HR so you don't have to, and so your team can focus on growing your business.
2020 was a tough year all around, but with a little flexibility and support can go a long way in encouraging your employees to bring their best performance in 2021. And for more best practices and expert advice to help your business through the impacts of COVID-19, visit our COVID-19 Resource Center.