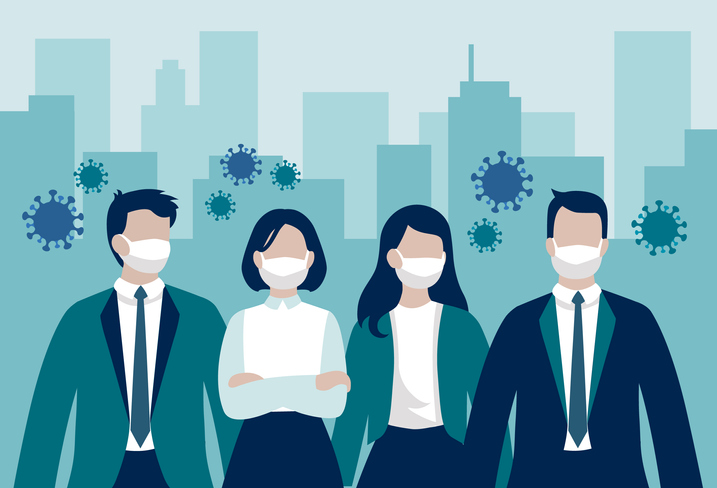 Whether or not our world returns to "normal" as we've known it, some things about COVID-19 are likely to become regular facets of a "new normal" long after the public health threat subsides. Mandatory masks in public, social distancing measures, and frequent sanitization are likely to become standard measures throughout society – especially in high-traffic areas like airports or public event spaces.
COVID-19 has also changed how the world does business, and that includes how businesses hire and onboard new talent. Keep reading to learn a few best practices businesses can implement for smoother recruitment, hiring, and onboarding during and after COVID-19.
Expand Your Search
Like masks and hand sanitizer, remote work arrangements are likely to become a regular fixture in a post-COVID world – and that's a great thing. Allowing for remote work enables employers to expand their search for candidates beyond the local talent pool, reaching out to skilled professionals all across the U.S. – or even around the world.
As the search for employees expands geographically, employers may also find themselves having to change how they evaluate candidates. In the absence of physical transcripts or verification records due to COVID-19, employers have to get creative in the interview process and find other ways to evaluate a candidate's background and skill level. This might include a series of general skill assessments, strategic interview questions, or a special assignment related to the role. (Check out this episode of our podcast, HR in 15, to learn more about interviewing during and after COVID-19.)
Move to the Cloud
We live in an increasingly digital world, making it a critical time for businesses to ensure they're properly equipped for the next decade and beyond. In order to sustain and recruit talent during and after COVID-19, businesses need to make sure they have the technology in place to support remote interviewing, working from home, and virtual collaboration.
One of the most effective ways to do this is to "move to the cloud" – in other words, ensure that everything everyone needs to do their jobs is accessible and sharable online. Ideally, "moving to the cloud" should be a company-wide initiative that aims to digitally transform all aspects of business operations. This includes everything from productivity tools to improve cross-team collaboration, to innovative recruitment software, to technology platforms that make employee and HR management a breeze.
Digital transformation isn't always easy, but with the right partner, businesses can implement effective technology solutions to encourage employee productivity and streamline operations across the board.
Meet and Work Virtually
With the right technology in place, employers can conduct all kinds of business virtually – including interviews. Many businesses are moving forward with more progressive hiring practices in which in-person meetings are no longer required to screen potential candidates. This saves everyone a lot of time and effort, and during a pandemic, virtual meetings are also a safer alternative.
Once hired, virtual collaboration can also encourage greater employee productivity. Without the physical limitations of meeting in the same place or time-zone, teams have the freedom to connect and seamlessly collaborate whenever and however it works for them.
Things are different now, but that doesn't have to be a bad thing. The COVID-19 pandemic has highlighted opportunities for businesses to make changes that ultimately lead to greater productivity and business growth. By getting creative in the recruitment and interview process, implementing the right technology, and making it easy for employees to meet and work remotely, employers can look forward to a future of continued success long after COVID-19.