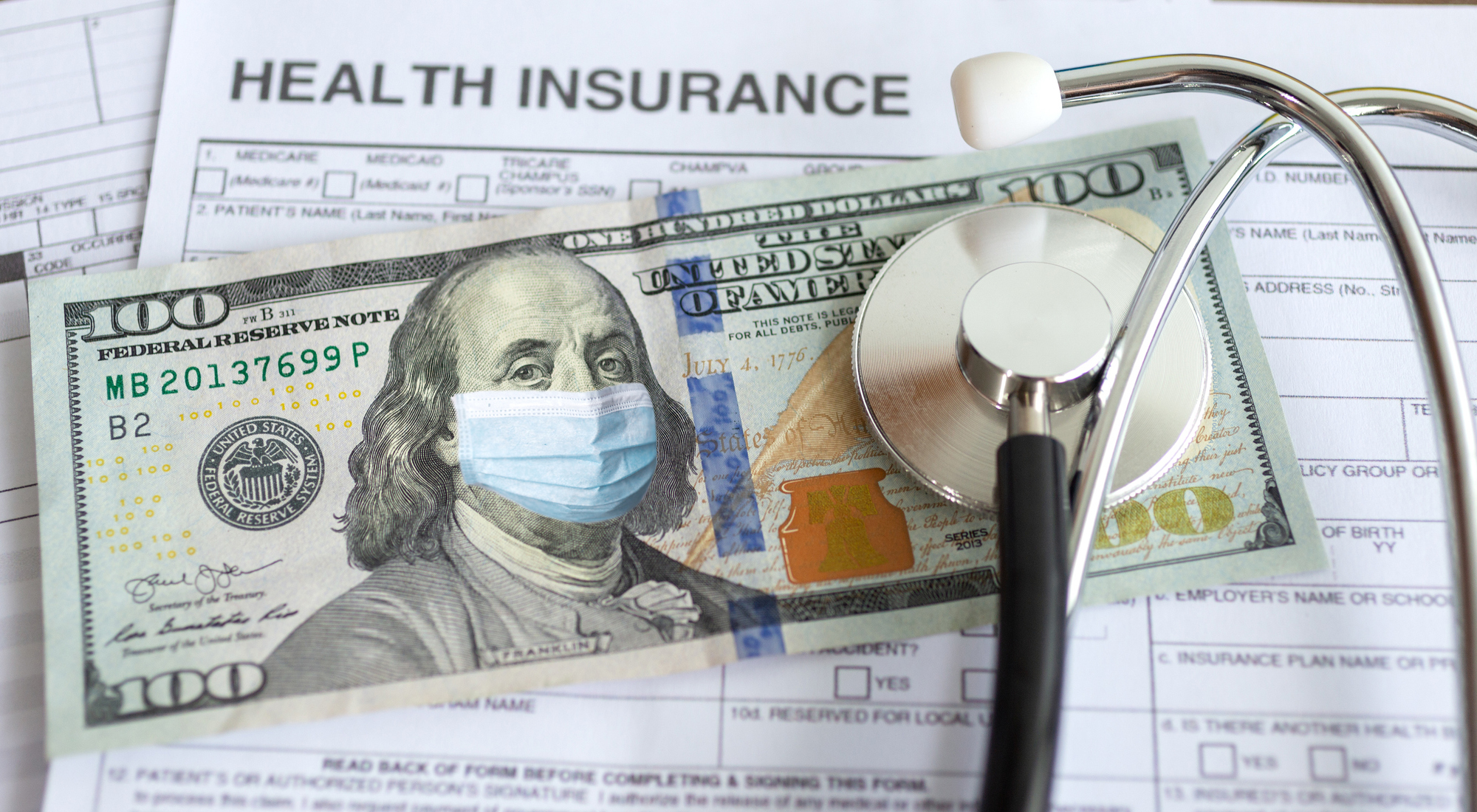 It's 2020. Things sure are different now.
From the employee perspective, benefits like health insurance are more important than ever. A new report from Prudential Financial reveals double-digit increases in the value employees place on their benefits packages, with over 70% of respondents indicating employee benefits are "a big reason they would stay at a job." This is up from 59% just one year ago. Furthermore, 75% of survey respondents indicated that they feel access to employee benefits through their employer is more important than ever before due to the pandemic.
While employee benefits are a key reason many are remaining in their jobs, the opposite also holds true for employees that are dissatisfied with their health insurance plan and other benefit options. By over a 2-to-1 margin, survey respondents agreed that they'd be willing to take a chance on a new job right now for better employee benefits.
Despite the increased importance of employee benefits, employers are facing tough choices in 2020. Gallagher's 2020 Benefits Strategy and Benchmarking Survey finds that due to the financial impacts of the pandemic coupled with rising healthcare costs, many employers may adjust their 2020-2021 employee benefits offerings. This could play out as higher premiums or a switch to high-deductible healthcare plans or "HDHPs," which lead to higher out-of-pocket medical costs for employees.
This year, however, employees are recognizing the value of their overall benefits packages. One strategy for employers to offset the impact of changes to health insurance is to offer additional employee benefits such as supplemental insurance for unexpected medical costs, or tax-exempt health savings accounts.
The best way for small and mid-size businesses to ensure employee benefits costs remain low is to work with a PEO, or "professional employer organization," to access the best rates on premium health insurance plans and other employee perks. A reliable PEO works on behalf of its clients to keep rates low year after year. A PEO can also help SMBs offer their employees a much more comprehensive benefits package with options like hospital insurance, life insurance, retirement and financial planning tools, pet insurance, and much more.
The benefits of partnering with a PEO are more apparent than ever before, especially as we navigate through Open Enrollment season. While many employees tend to select the same benefit options every year, COVID-19 brought unprecedented changes that may impact many employees' health insurance and other benefit elections this year. Some people, if they have the budget to do so, may opt to add additional coverage, while others who may have faced furloughs or layoffs may choose to waive certain plans.
This will require a more strategic approach to communicating with employees about the importance of PEO Open Enrollment season and a careful review of their coverage options. With a PEO, SMBs receive the support of a dedicated team of certified HR specialists that are ready to help employees with any questions they may have about their employee benefits. A PEO also helps SMBs manage all employee benefits administration, including making all necessary plan changes and maintaining compliance.
COVID-19 is making it even more critical than ever for employers and employees to pay attention to their options and employee benefit elections this year. With medical costs at an all-time high during a pandemic, many people are experiencing increased concern around any potential changes to their health insurance coverage and how it might impact their families.
Want to learn more about PEO open enrollment? Tell us a little about your company here, and a member of our team will contact you. You can also find more articles, podcasts, and webinars about the benefits of working with a PEO in our Media Center, The Prestige Perspective.