Your guide to the latest HR news in a bite-sized package!
Our Prestige Perspective newsletter will share our ideas for inspiring your team, provide answers to frequently asked questions, and keep you updated on the HR information you need to know. We hope you find this newsletter helpful! If you have any questions or would like to learn more about partnering with PrestigePEO, please feel free to contact us at any time.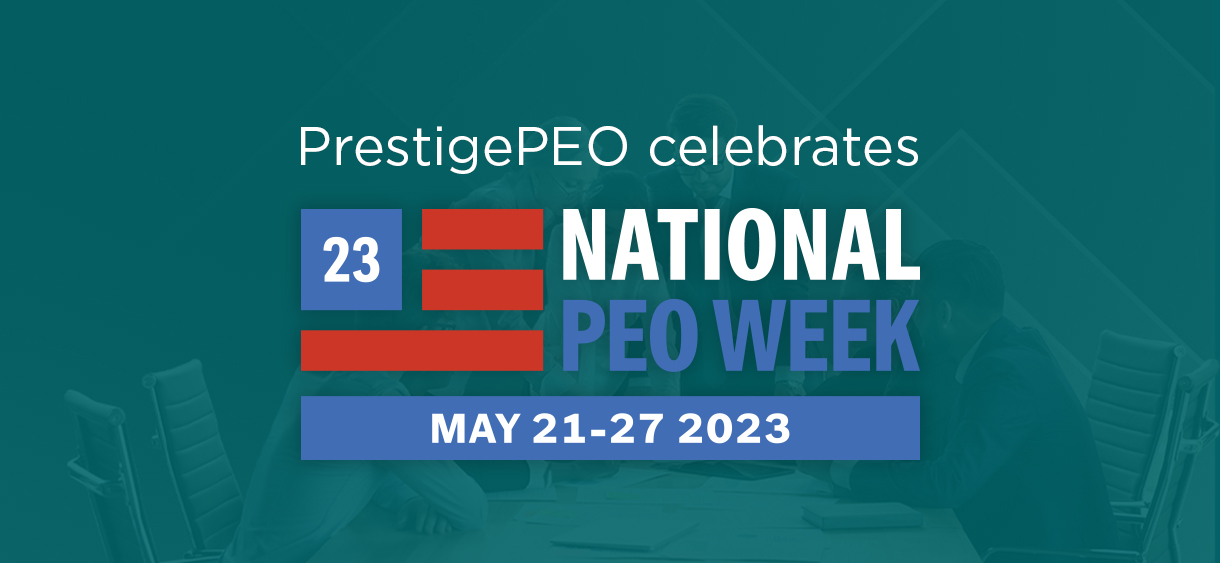 There is No Better Time to Consider a PEO!
Have you considered the value a PEO could bring to your business? We know that owning a business is difficult. That's why PrestigePEO believes in supporting business owners. With expert support for HR tasks, employers never have to face a human resources challenge alone. During National PEO Week, discover how PrestigePEO will bring your business to new heights.

Top 4 Reasons Small and Mid-Sized Businesses Should Partner with a PEO
With an array of resources, a PEO can help organizations grow through premium HR services, including Fortune 500 employee benefits, compliance and risk mitigation, and more. Read our blog to see the "Top 4 Reasons Small Businesses Should Partner with a PEO" and to learn how you can use PEO services to grow your business.

What Challenges You as a Business Owner?
The National Association of Professional Employer Organizations (NAPEO) polled nearly 600 SMBs about what challenges them most. Click to see what an SMB owner's biggest challenges are, and how PrestigePEO can help you overcome these obstacles.

Did you start your business to manage payroll, benefits admin, and other HR tasks? You might not have, but PrestigePEO did. With a PEO managing HR functions and providing expert guidance, you have the support and freedom to grow your business. Learn how PEOs can give employers like you the peace of mind they deserve.

Partnering With a PEO is Always a Good Idea!
This National PEO Week and always, PrestigePEO supports your good ideas. We know that you started your business because of your bright concepts. But your plan was derailed by HR tasks. PrestigePEO does the heavy HR lifting with a variety of innovative human resource services. See our video blog to learn how PrestigePEO supports you and your business development goals.

PrestigePEO is attending the PEO Capitol Summit!
Our team of HR professionals is honored to be at the PEO Capitol Summit in Washington, DC. Held by the NAPEO, PrestigePEO will join fellow industry leaders to discuss innovative healthcare, employee benefits, and compliance solutions.