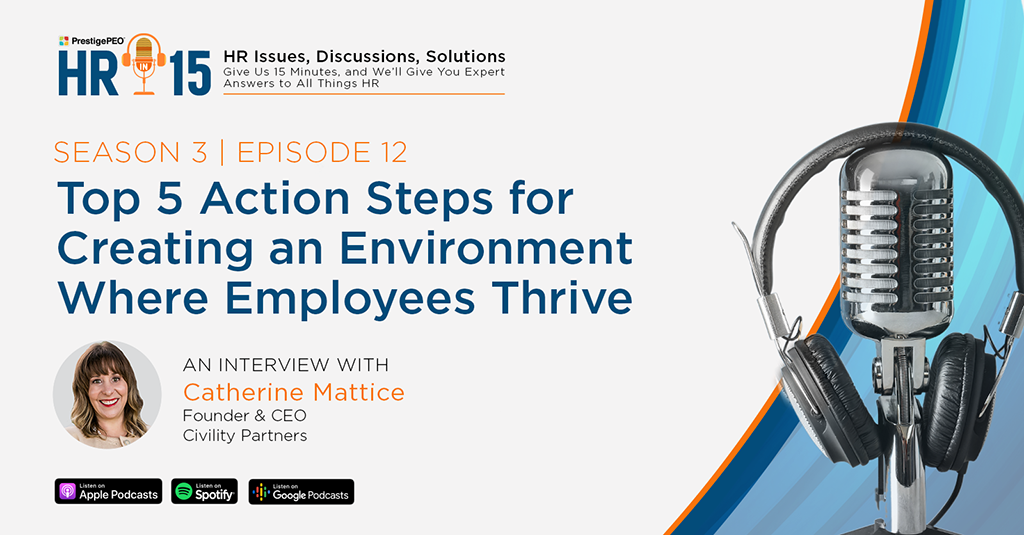 "We have to shift our mindset around emotions and vulnerability at work. When we're saying psychological safety, what we're saying is that people can feel free to be vulnerable."
The ideal workplace has minimal turnover, high morale, and team members who feel creatively fulfilled. Business owners who may wonder how they can achieve this workplace nirvana should evaluate the psychological safety of their office and tune in to our latest episode of HR in 15. We are joined once again by our host Jacqueline McGrath, an HRBP at PrestigePEO, and guest speaker Catherine Mattice, Founder & CEO of Civility Partners. In this episode, our speakers discuss how psychological safety benefits company culture, along with providing actionable changes employers can encourage to detoxify workplaces.
Highlights Include:  
The benefits of a psychologically safe workplace
It starts from the top: what actions you can demonstrate to create a safer workplace
Listen to feedback and continue to incorporate it
Have questions? PrestigePEO is always available to help with HR, employee benefits and payroll, and more. Call Us Today at 888-PEO-PEO1 or visit prestigepeo.com.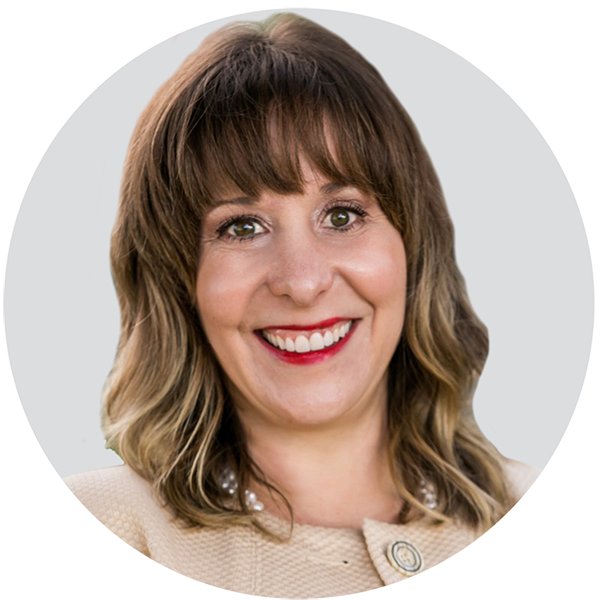 Catherine Mattice founded Civility Partners in 2008 as a result of working in a toxic environment. She has since served a huge array of clients with consulting, training, and coaching services. She has written three books, one of which Ken Blanchard called, "the most comprehensive and valuable handbook on the topic" of workplace bullying. Catherine has also been cited in such media outlets as Forbes.com, Inc Magazine, Entrepreneur, and USA Today, and appeared as a guest on such venues as NPR and CNN. Catherine is active in the International Association for Workplace Bullying & Harassment (IAWBH) and one of the four founding members of the National Workplace Bullying Coalition, a nonprofit organization focused on ending workplace bullying. She has a Bachelor's and Master's in Communication and taught communication courses at the college level for ten years.