As an insurance agent or benefits broker, you may be curious about a partnership with a Professional Employer Organization (PEO). Working with a PEO allows brokers to expand their service offerings, attract new clients, and build resilient partnerships with current clientele. A PEO also introduces brokers to additional revenue streams through a variety of products and benefits plans available to clients. Partnering with a PEO like PrestigePEO means brokers can grow their book of business. It also means their clients reduce their administrative workload and costs with customized HR services and direct support.
1. Enhance the Service Offerings You Provide to Clients
Health insurance agents can partner with a PEO to offer a more holistic solution to their clients and save them money. A PEO's massive buying power allows brokers to provide Fortune 500 benefits to clients at significantly lower rates. PEOs offer various HR services that help brokers provide more than just employee benefits. By expanding services and benefits offerings, PEO brokers can grow alongside their clients.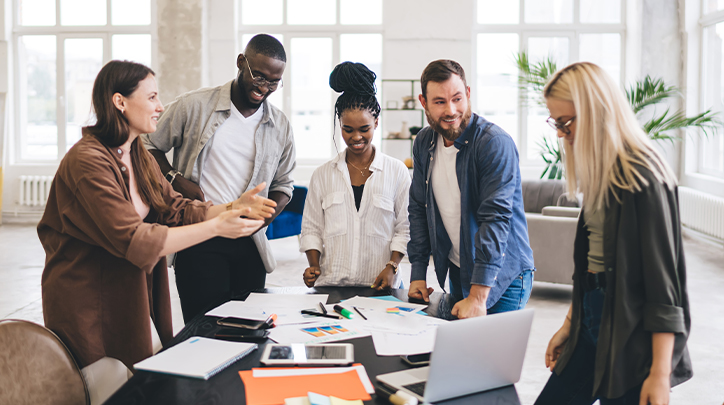 PrestigePEO is the one-stop shop for any business's human resource requirements including payroll services, employee benefits, compliance guidance, and retirement services. Benefits brokers partner with PrestigePEO to offer a bundled package that includes premium employee benefits, ancillary benefits, and personalized HR solutions. Brokers can add additional value to the resources they provide their small and mid-sized business clients who are seeking a more comprehensive HR solution.
2. Give Your Clients the Resources and Support to Grow
A partnership with a PEO gives both you and your clients the upper hand. PrestigePEO offers first-rate support that allows broker partners to elevate their business and helps client companies overcome their own HR challenges. PrestigePEO's brokers connect their clients with HR professionals who will level the cost of labor and focus on improving businesses from the bottom up. We assign clients to a team of dedicated HR professionals who provide direct support to client employees. Our specialists will address any day-to-day benefits and payroll questions with expert guidance. Brokers and their clients can rest assured that their employees are cared for.
Benefits brokers also work with a PEO to save clients money on costly HR resources like Fortune 500 employee benefits. This will support client companies in attracting new talent and keeping their current employees happy. PrestigePEO's Human Resource Business Partners (HRBPs) provide broker clients with the support they need to focus on reaching their business development goals, ensuring that our broker's clients grow.
Brokers will maintain happy, thriving clients because of a PEO partnership. By increasing client retention, expanding HR service offerings, and diversifying revenue streams, benefits brokers can utilize a PEO partnership to grow their own businesses. Brokers who partner with a PEO can establish long-lasting relationships with their existing clients while simultaneously appealing to new ones who are seeking HR solutions.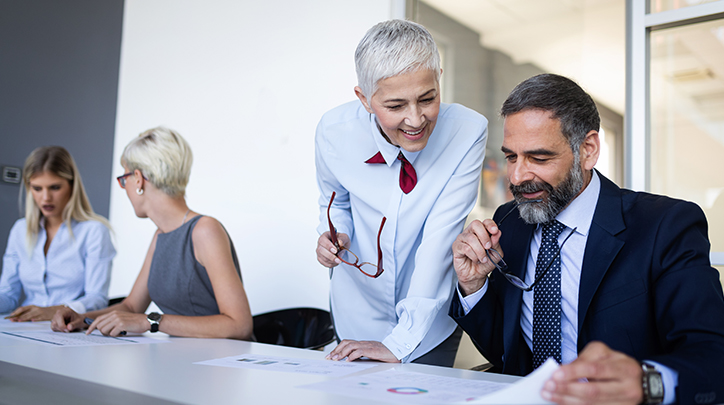 Brokers who partner with PrestigePEO can attract new clients and have the resources and support to retain them.
3. Increase Your Revenue Opportunities
Benefits brokers partner with a PEO to diversify their revenue streams. Brokers work with a PEO that provides commissions on a multitude of services and benefits offered to clients. This compensation model will help insurance agents expand their income sources with a variety of personalized HR solutions.
Health insurance brokers can also take advantage of a PEO's array of solutions and employee benefits packages to entice new clients and win more business. Equipped with HR resources, PEO-partnered brokers position themselves as an all-in-one solution for a business's HR needs. This approach allows health insurance brokers to generate stronger returns and grow with their clients.
PrestigePEO provides a range of HR solutions that will grow SMB clients, and brokers utilize our variety of offerings to generate new opportunities for earning income. We are also one of the few PEOs which offer compensation on administrative fees and individual products, including medical, dental & vision, life and disability insurance, and more.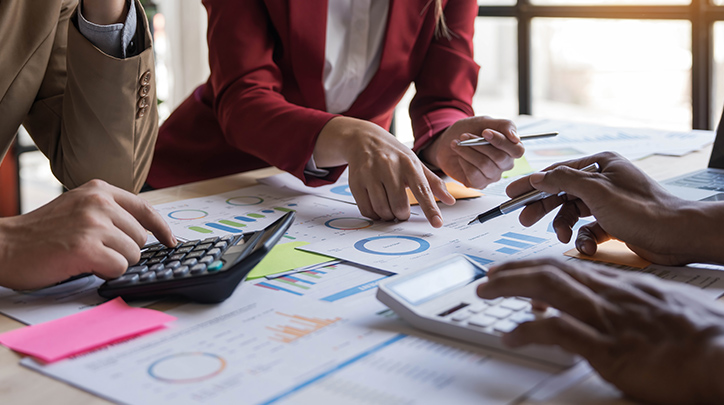 PrestigePEO values its broker partners by offering unlimited income opportunities and competitive commission rates. Unlike other PEOs, Prestige has no production requirements or minimums which provides flexibility for broker partners. PrestigePEO ensures that benefits brokers retain ownership of their clients throughout the lifetime of the partnership by never accepting Broker of Record Letters (BORs). At PrestigePEO, our dedicated focus is to help brokers thrive and grow.
With personalized HR support and customized packages to tackle any challenge, PrestigePEO is the PEO of choice for health insurance brokers. To learn more about how to take advantage of a partnership in the PEO industry, check out PrestigePEO's Broker Resources page.
Contact us to learn how our team can grow your clients and expand your book of business.