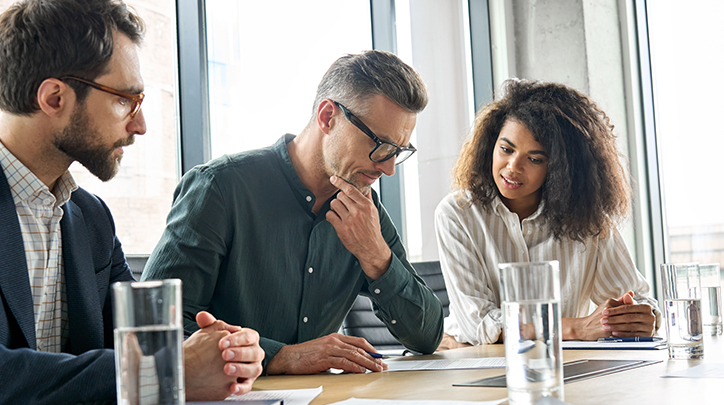 How a PEO can help brokers and their clients with compliance services and expertise
If the last two years have taught us anything, it's that we've learned how complex and challenging it is for small and mid-sized businesses (SMBs) to navigate the compliance landscape on every level – local, state, and federal. A lot of the time, clients' angst and confusion fall on their brokers to navigate. It's difficult for health insurance or benefit brokers to continuously stay on top of the always-changing landscape of labor laws. That's why a partnership with a PEO (Professional Employer Organization) is beneficial.
When brokers or general agents decide to partner with a PEO, they provide their clients with HR support and management to protect themselves from costly fines and penalties. A PEO will provide employee risk management services such as required workplace compliance posters and informative updates regarding legislative rules and regulations across all labor laws.
A PEO can safeguard your clients with employer insurance & employee risk management
Not only does a PEO offer the compliance and risk mitigation guidance you and your clients need, but it offers services to help reduce the chance or possibility of litigation. Working with a PEO like Prestige can offer employers an added layer of protection for themselves, their managers, and their business. A great example is the Employment Practices Liability Insurance (EPLI). As this article from the  Insurance Information Institute states, " ELPI covers businesses against claims by workers that their legal rights as employees of the company have been violated." The value in ensuring your clients are protected against potential lawsuits or claims of sexual harassment, discrimination, wrongful terminations, and the like, provides a sense of security that can't be found outside of partnering with PEO.
Direct contact support for your clients
Brokers that are proactive by partnering with a PEO on behalf of their clients taking an additional step to ensure their clients are protected. The added benefit of having a PEO as your trusted partner is the direct support you and your clients can rely on to be compliant. At Prestige, personalized and dedicated HR support ensures the HR guidance that your clients need. Whether they need assistance to develop compliant-based comprehensive employee handbooks or implement workplace harassment prevention programs, a PEO can assist with it all.
Your clients are leaning on you because you represent that personalized point of contact and expertise. But, with a PEO, they can rely on Human Resource Business Partners, Employee Benefits Specialists, and compliance experts who are solely committed to providing the solutions to help overcome their challenges.
Comprehensive regulatory compliance guidance guaranteed
As your book of business grows and as your clients' businesses grow, so do the complexities of daily HR administrative tasks and compliance requirements. Let a PEO, provide the comprehensive compliance services that can provide ease of mind for you and your clients. The right PEO partner will ensure that you and your clients are taken care of. At Prestige, comprehensive regulatory guidance is guaranteed.
Interested in learning more about the Broker and PEO relationship?
If you're interested in learning how PrestigePEO, a broker, operates in more detail, feel free to reach out to them here. They've been in business for over 20+ years and have achieved continued growth through their broker partner relationships. If you're unfamiliar with the PEO model, have a negative perception of the model, or have even had a bad experience with a PEO previously, check this blog out from PrestigePEO. It helps debunk some of the common misconceptions of partnering with a PEO. As a broker, the end goal is to ensure your clients are taken care of; with a PEO, you'll have a partner that can help you do that. Find answers to all your questions with our FAQs page!