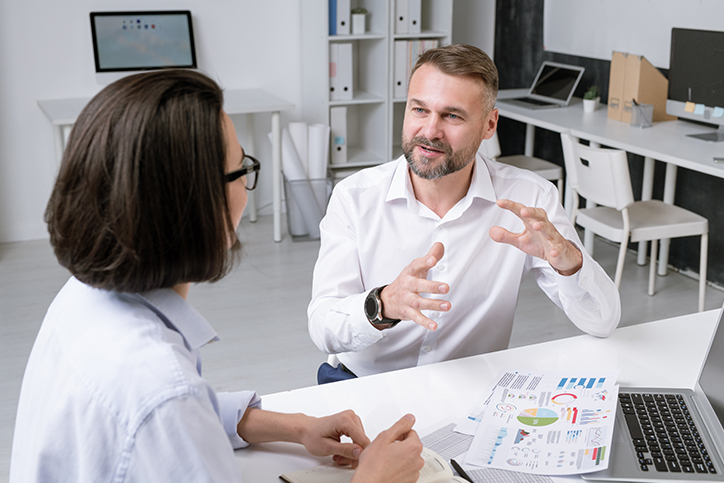 There are nearly a thousand PEOs in the United States, but they're not all the same. There are plenty of important distinctions between the vast number of options out there, and these differences matter – especially to brokers.
PEOs tend to have a bad reputation among brokers, but a lot of it actually comes down to some key misunderstandings about the industry at large. With so many new players popping up across the PEO scene, it's important to understand what you're looking for – and what your clients need. Let's break down some common misconceptions around the relationship between a broker and a PEO:
Myth #1: PEOs Get in the Way of You and Your Clients
Some PEOs assume all control of any client they sign – whether brought on by a broker or their own sales efforts. This leaves brokers in a difficult place, especially with who have longstanding relationships with clients and prefer to manage client relations.
Here at PrestigePEO, it's up to you how involved we get with any client you sign. Our full-service teams are always available to support clients with employee benefits administration, payroll, and other critical HR functions – We even work with brokers to customize proposals to include the services their clients need and exclude anything they don't.
Myth #2: Work With a PEO, and You'll Lose Your Clients
Partnering with a PEO that offers broker protection is critical to protecting your existing and future book of business. PrestigePEO, for example, forbids the acceptance of from clients for any reason whatsoever – once a client is yours, it's yours for life.
Not all PEOs do this. Some will accept Broker of Record Letters once clients are signed yet retain the client as their own, thereby effectively removing the original broker from the equation. This is often why so many brokers tend to have a negative impression of all PEOs – and hey, we don't blame them!
PrestigePEO was founded by brokers, so we understand the challenges at hand. We're here to build trust and a mutually beneficial partnership, focused on delivering the very best to your clients. We're committed to helping brokers grow their business because brokers helped us build ours.
Reach out to us today to learn more about the benefits of partnering with a PEO for brokers and stay tuned for more as we dive deeper into why PrestigePEO is the PEO brokers trust the most here on our blog. Find answers to all your questions with our FAQs page!