"You wanna be thinking about how you can maintain your business operations while also ensuring the health and safety of your employees and customers" – Malcolm Slee, Groom Law
Listen to Eric Foodim, COO of PrestigePEO continue the discussion about the impacts of COVID-19 on small and medium size businesses with Malcolm Slee of Groom Law Group.
In this episode, Eric and Malcolm discuss the considerations employers need to begin evaluating when bringing teams back to the office, including:
The key considerations every employer will need to consider from new policy perspectives
How do you transition your teams from working virtually to returning to the office
What is the impact on working parents with many child programs not accessible for the summer of 2020
How to address employees who do not want to return to the office
Reasonable accommodations for employees with pre-existing medical conditions
Legalities and considerations surrounding hiring new team members during this time of crisis
Have Questions? PrestigePEO is always available to help you navigate these uncertain times with regard to Human Resources, Employee Benefits and Payroll Management. Call Us Today at 888.PEO.PEO1 or visit us online at prestigepeo.com
Missed the our first episode? Listen to part 1 of our 'How to Return to Work In a Post COVID-19 World' discussion with Malcolm Slee of Groom Law Group  here.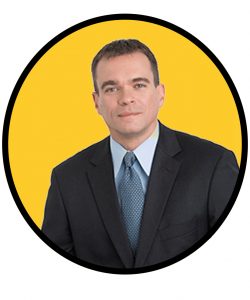 Malcolm Slee is the principal at Groom Law Group advises employers, issuers, plan administrators, associations and plan trustees on a comprehensive range of issues, working with many professional employer organizations (PEOs) to help clients develop strategies for managing their businesses and health care coverage within the constraints of federal health care law.