PrestigePEO regularly evaluates the national carriers that provide competitive and comprehensive benefits to help meet the diverse needs of all employees, with the best-in-class tools and resources. Aetna has over 160 years of experience providing healthcare benefits in the industry. And so, to maintain our clients' and their employees' satisfaction, we are excited to announce this partnership with Aetna Health for national network access.

Aetna has programs for health and wellness, maternity care, and regular support through the Aetna app.
Click one of the options below to be taken directly to that section on our site.

As of April 1st, our partnership with EmblemHealth will be terminated. All current EmblemHealth subscribers will be transitioned to a similar plan offered by Aetna. The PrestigePEO team is here to walk you through the transition from EmblemHealth to Aetna. Learn more by clicking here.
Health care made simple
Aetna has over 160 years of experience providing healthcare benefits in the industry. The Aetna network gives you access to an online directory of doctors, a 24-hour nurses' line, and telemedicine care. Additionally, Aetna has programs for health and wellness, maternity care, and regular support through the Aetna app.
Aetna members receive incredible care from their doctors, and their Aetna network alike. You and your employees currently enrolled in an EmblemHealth medical plan will be defaulted to the most similar Aetna plan.
Aetna Open Access® Elect Choice® Plan
Visit any doctor in the Aetna network - No referral necessary
Aetna offers both CVS Caremark Mail Service Pharmacy and Specialty Pharmacy programs.  With CVS Caremark you can save time and skip the pharmacy line.  Your medicine will be mailed directly to your mailbox.  And with the Specialty Pharmacy benefit, you get personalized support for any unique medication you may need.
For more information, please click and download from the below options.
Convenient Network Options
As a client transitioning out of EmblemHealth, if you or any of your employees are in the middle of critical care, you will be able to submit a Transition of Care to Aetna if your current provider with EmblemHealth is out of the Aetna network. The Aetna network is vast however and many providers participate in the plan. Additionally, you can rest assured that Aetna offers you medical care whenever you need it. You can visit your primary care physician in a non–emergency setting for a regular check-up, and if you need something routine like a flu shot, you can visit a Minute Clinic for any vaccination. And of course, you'll have the option to go to urgent care and the emergency room. Lastly, telehealth, gives you the option to speak with a doctor or nurse for a general medical visit, mental health appointments with a psychiatrist, and a doctor for a specialized visit.
Aetna 24-Hour Nurse Line
Aetna 2022 Pricing Teladoc Member
Aetna Telehealth
Member Care Options
MinuteClinic Overview and Services Brochure
Neighborhood Well-Being Services Member Flyer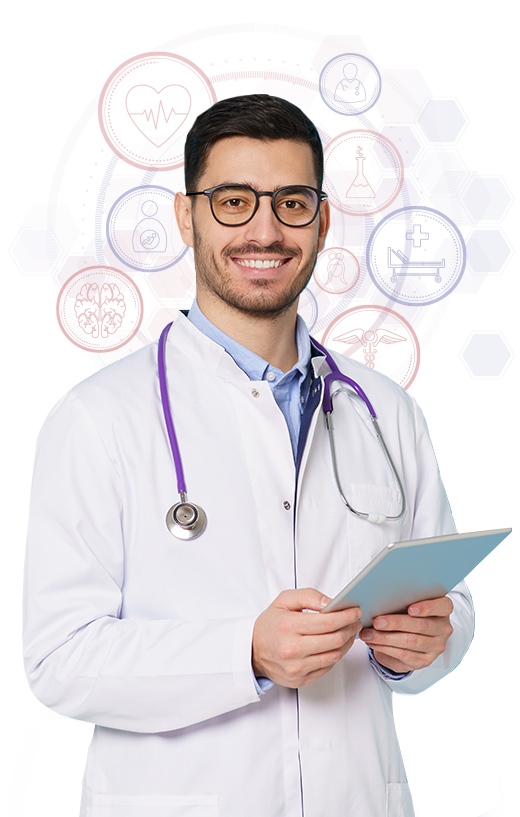 Quality Care Management and Wellness Offerings
Medical visits with your regular doctor are just one piece of the overall health puzzle, but preventative care is what will keep you healthy and out of the doctor's office altogether. Preventive care including regular check-ups for adults, wellness exams for children, routine healthcare screenings, including counseling, and immunization consultation is all included in your services.  And for all the mothers-to-be, the Aetna Maternity Program includes information on preparing for birth, and personalized nurse support, plus breastfeeding products, and lactation specialists.
Aetna Behavioral Health Able To Support
Aetna Discount Program - Pre-Enrollment Brochure
Aetna Maternity Program
Aetna One Choice Member
Preventive Care Brochure
Preventive Care Screenings
Six Dimensions Well-Being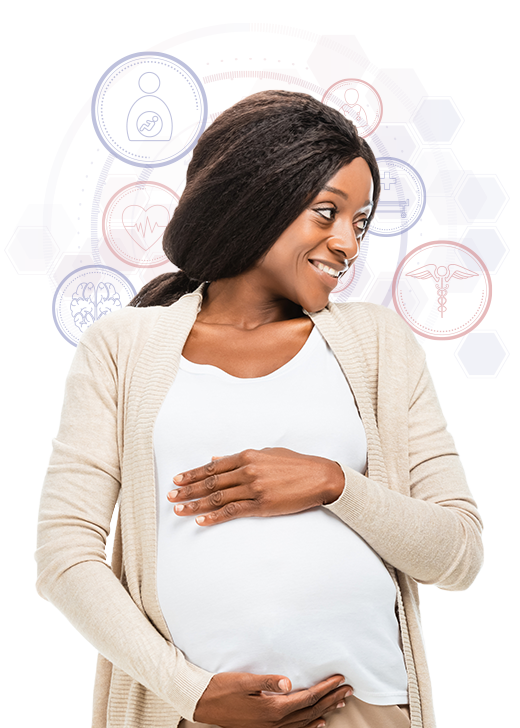 Engaging Member Tools & Resources
Aetna believes that you need access to your health care benefits at your fingertips. With the Aetna Health app, you can review your benefits, view, and pay claims, access your i.d. card, and connect to in-network providers. This includes not just in-office medical doctors, but also walk-in clinics, urgent care, and telemedicine.
In addition to the Aetna Health app, you also have access to the Aetna Personal Health Record (PHR) which helps you keep on top of your health and offers suggestions for improvements with health alerts.
Aetna Health App & New Member Website
Attain Member
Designed in collaboration with Apple®, the Attain by AetnaSM app combines your health history with your Apple Watch® activity to offer personalized goals,* achievable actions and big rewards — like an Apple Watch or gift cards.
Simple Steps Program Health Assessment
Your first step to a healthier you. It all starts with a simple health assessment. Just think of it as a mini-survey of your health history and habits. With instant results and advice that you can take with you forever.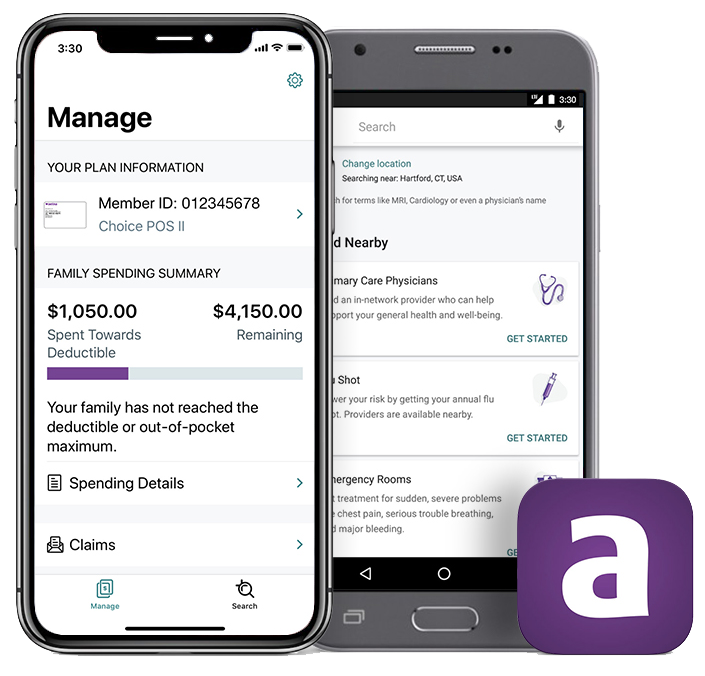 Ask Us Anything
This informative guide contains everything from deductibles to finding a provider and information about the special programs and services available.  Additionally, it contains step-by-step instructions for transitioning your care and what to do with specific circumstances, like an already scheduled medical procedure.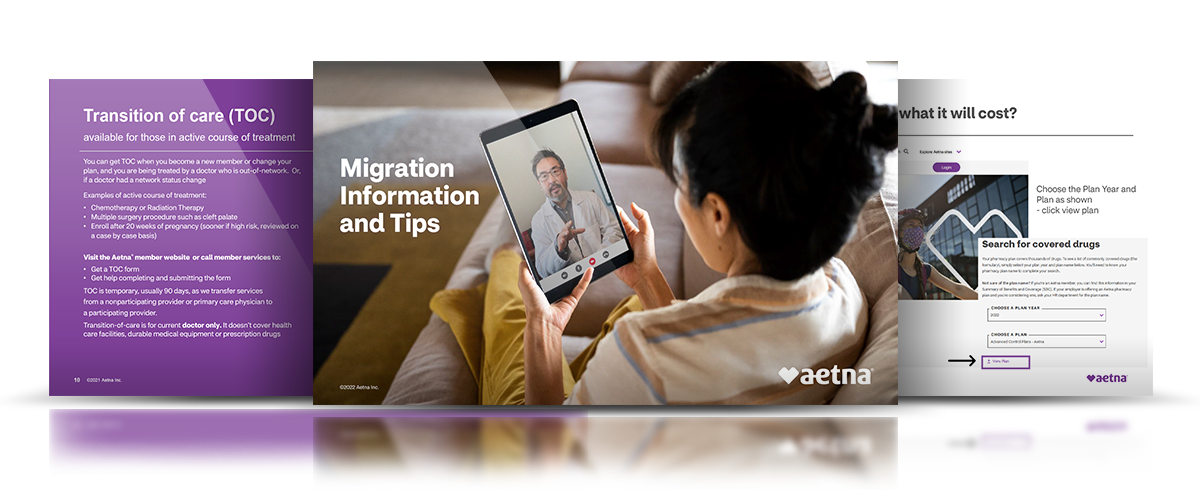 Once your Aetna plan is effective, you will need to log on to www.Aetna.com and log in as a member to view the details of your account, including plan information and more.
Aetna Medical Forms
Below you will find a list of necessary forms for download based on your medical needs.
For more information, please click and download the above options.
We have trusted advisors with employee and PEO HR solutions software. Our HR services provide the technology, tools, and knowledgeable human resources professionals your business needs to succeed. Maximize your workforce efficiency and strategies with a comprehensive set of solutions that can streamline administrative tasks. Our PEO HR solutions is the leading provider for superior client experience with mission-critical service and support. Our team is composed of PEO human resources professionals with the best process solutions to reduce costs and improve results. Solving business problems while strengthening people-focused company culture. We've worked with employers of every size and have the right software and services designed for your business. See how we can make PEO HR services easier for your organization to navigate forward.