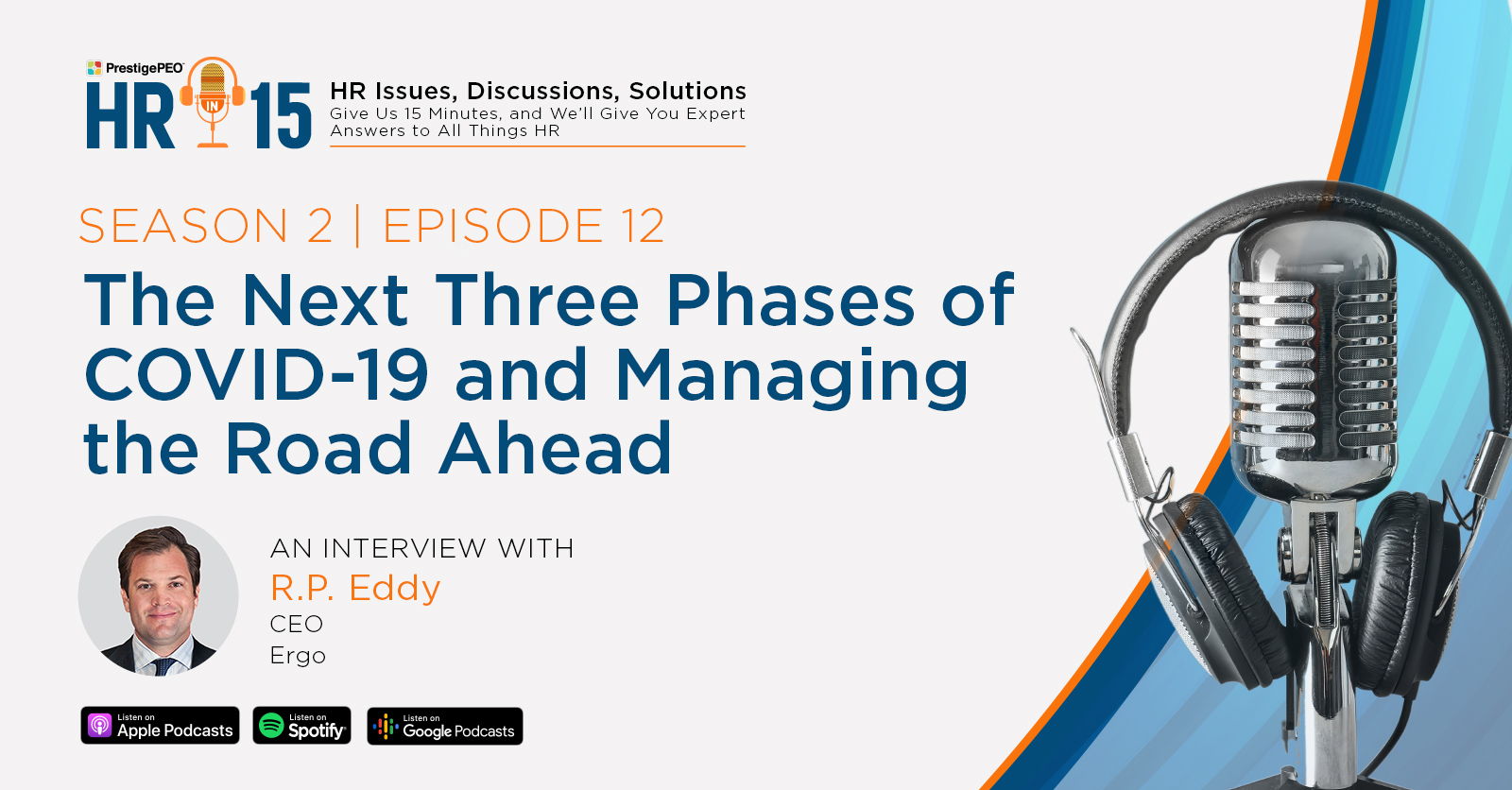 "A lot of things will change but, this presents an opportunity for savvy business leaders."
As the world continues its battle with COVID-19, the future health of our country is still uncertain. In this episode of HR in 15, we welcome R.P. Eddy, CEO of Ergo, a fifteen-year-old global consulting firm for corporations and countries. In March 2020, Ergo launched a COVID-19 task force and intelligence platform that guided clients safely during the pandemic. R.P. and his team at Ergo have also worked with the top CEOs and HR professionals to develop a Return-to-Work forum that outlines how to open offices safely.
RP details the following three phases of COVID-19 and how employers need to prepare themselves for potential delays in reopening their offices. He conveys the importance of implementing policies that will protect employees and create ways to maintain normalcy to improve their mental health and business economics. It's a matter of creating a new balance between capital and labor.
With RP's extensive background as a public health and White House official who helped draft the first-ever Pandemic Response Plan under President Clinton, we learn how we should navigate the subsequent phases of the COVID-19 pandemic.
Highlights Include:  
The Next 90-days and planning for potential outbreaks as we enter the Fall and Winter months
The Next Normal and the changes in our culture and society
The Future of Work and how to safely reopen offices
Have questions? PrestigePEO is always available to help with HR, employee benefits and payroll, and more. Call Us Today at 888-PEO-PEO1 or visit prestigepeo.com.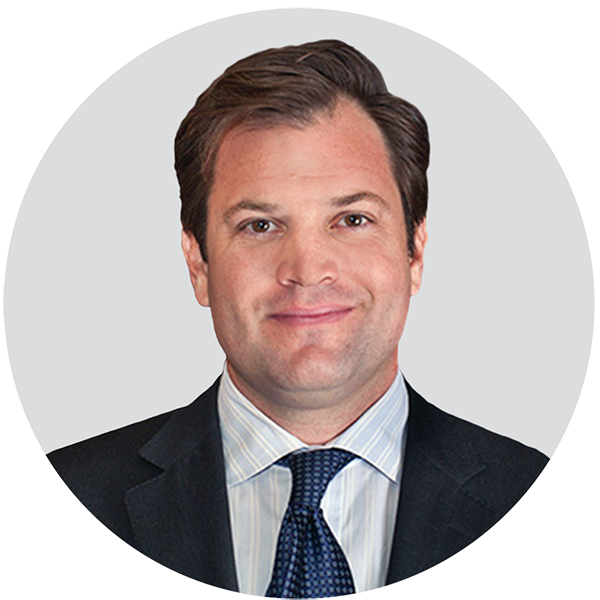 R.P. Eddy is the CEO of Ergo and Co-author of Warnings: Finding Cassandras to Stop Catastrophes. Ergo provides unique targeted research, industry and competitive analysis, ESG advising, and day-in-day-out diligence on hires, businesses, and investments for clients through actionable intelligence from frontline experts.