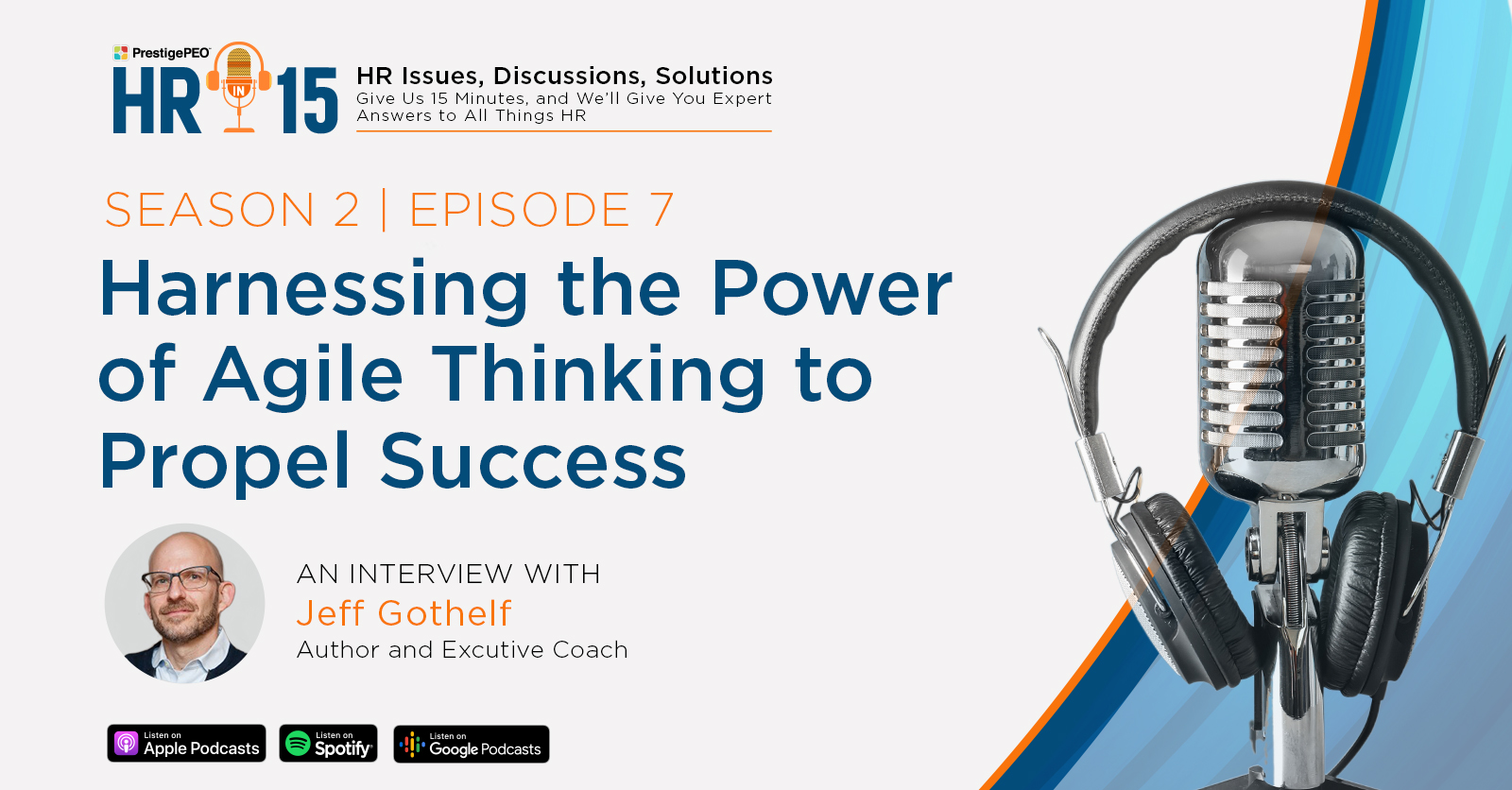 "The more you can let bad execution go, and double down on good execution, the greater chance you have at becoming forever employable."
What does "agile thinking" really mean, and how can both individuals and organizations utilize the concept to find success? We recently sat down with author and executive coach, Jeff Gothelf, to explore personal branding and the five steps to build lasting success. In this episode of HR in 15, we continue the conversation as Jeff explains how agility is tied to long-term success.
Jeff's latest book, Forever Employable, explores five steps anyone can take to capitalize on their own expertise. Today he takes it one step further by exploring how businesses can harness the individual expertise of their leaders – and the value of agile thinking – to improve their organizational cultures and propel further success.
Highlights Include:  
A dive into the real meaning of "agile thinking" as it applies to one's career
The drawbacks of resisting agility in one's own career, as well within an organization
Practical advice on how to become "forever employable"
Have questions? PrestigePEO is always available to help with HR, employee benefits and payroll, and more. Call Us Today at 888-PEO-PEO1 or visit prestigepeo.com.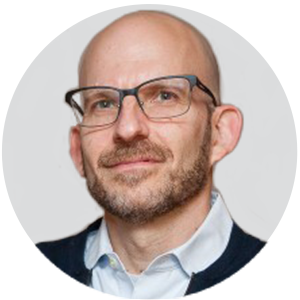 Jeff Gothelf is an author, executive coach, and consultant who helps companies of all sizes facilitate growth, transformation, and innovation. Throughout his storied career, Jeff has uncovered the secrets to building platforms and turning the job search on its head to attract rather than seek new opportunities. He coaches individuals and organizations on how to build their own platforms for success and find lasting success.