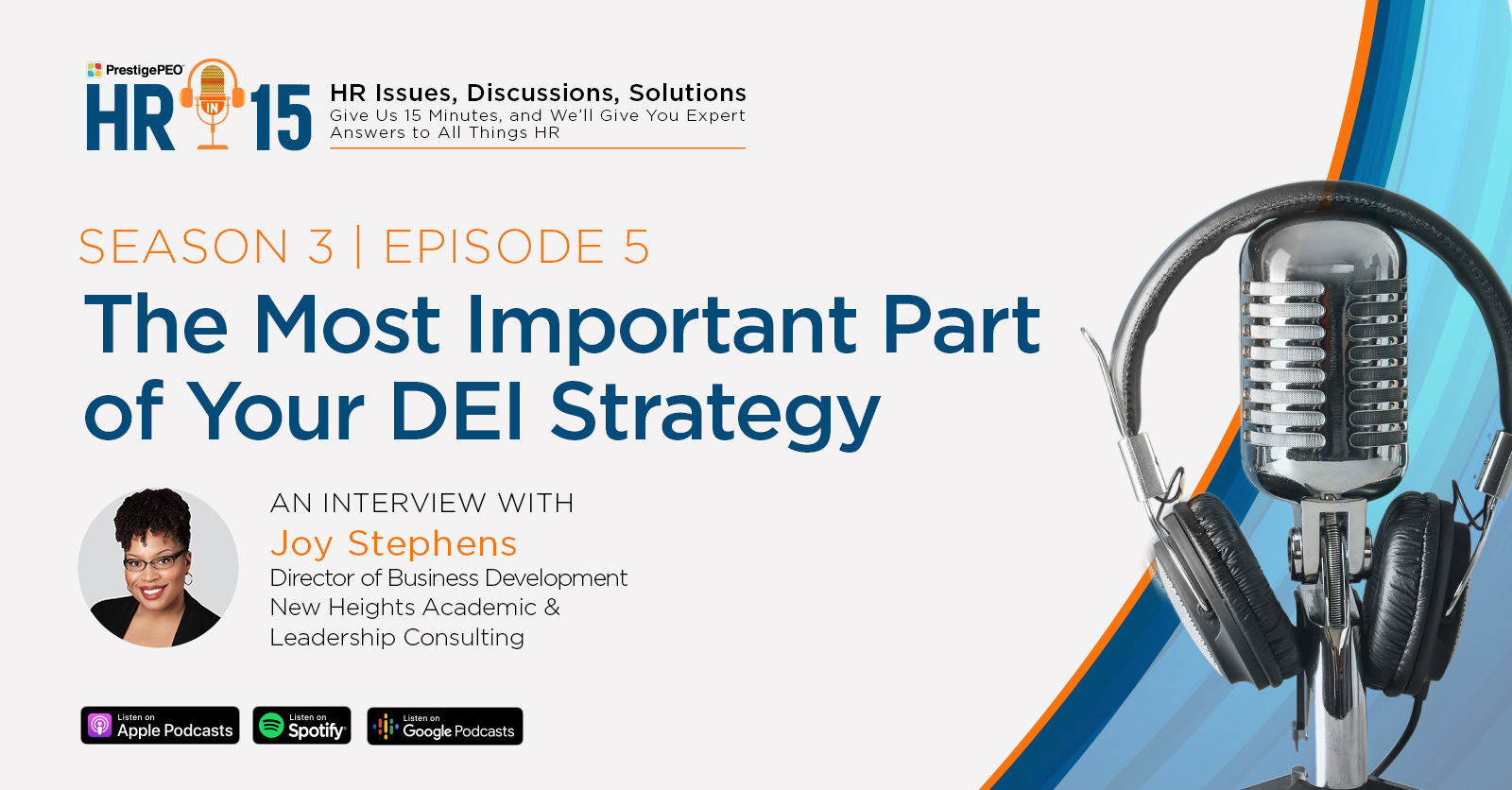 "DEI is not something you can assign to a single person, like a project. It changes the way work gets done. It's a way of life."
The business world has gone through a huge number of changes in the last couple of years. During the Great Resignation, we have seen that people are willing to leave even high-paying jobs if they feel it no longer serves them. Companies need to adapt to these changes and provide better benefits, improve work-life balance, and take a hard look at their company culture. One important element of a healthy company culture is a DEI team, which helps to ensure your workplace is encouraging diverse opinions and is inclusive for everyone. In this episode of HR in 15 Joy Stephens, founder of New Heights, Academic & Leadership Consulting, returns for a discussion on how to have a successful DEI team.
Highlights Include:  
What the Great Resignation has taught us
How to make sure your DEI team is effective
Have questions? PrestigePEO is always available to help with HR, employee benefits and payroll, and more. Call Us Today at 888-PEO-PEO1 or visit prestigepeo.com.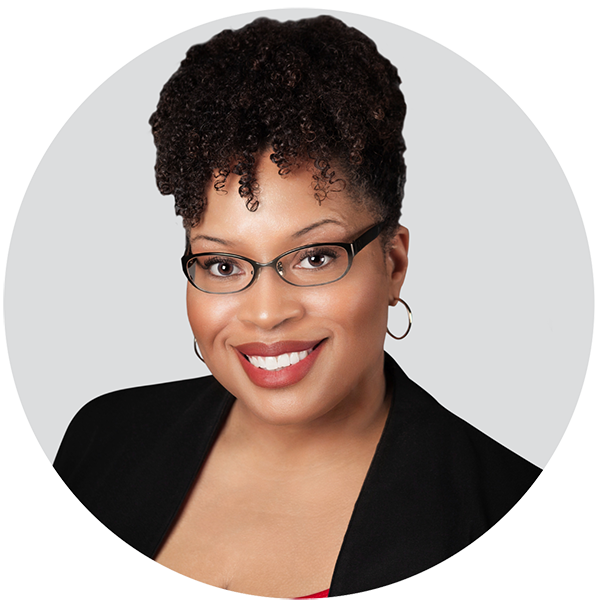 Joy Stephens is the Director of Business Development at New Heights Academic and Leadership Consulting. With a background in research and development, marketing, manufacturing, and sales, Joy now applies her broad corporate experience to help organizations "develop their people" and truly transform their culture. Joy is a Board-Certified career coach and corporate culture consultant who helps organizations move forward.