By Andrew Lubash

The shortest distance between two points is a straight line. The shortest distance to organizational success is a sound and well-executed strategic plan. Periodically, the NAPEO Board of Directors and NAPEO staff create/update NAPEO's strategic plan. The following is a snapshot of our five-goal strategic plan for 2019-2022.

Goal 1:
Strengthen the PEO brand identity to increase awareness and grow the industry. It's hard to not notice NAPEO working toward this goal. Kerry Carruthers and her team are working closely with the Marketing & Communications Committee, along with branding, marketing, and content agencies. The team has created user-ready social media and print ads, radio voiceovers, and additional valuable resources for NAPEO members. The first round of content was distributed during Marketing Day at the annual conference in September. This moves the needle toward the goal of PEO becoming a household name and doubling the number of worksite employees by 2022. As part of this plan, NAPEO has been promoting the October Push. This push was designed for PEOs to use the materials provided by NAPEO or individual PEO-created materials to promote the PEO industry to the general public and legislators. We will soon see the results of this effort.

Goal 2:
Continue to create a favorable legal and regulatory environment. The first goal of the strategic plan assists in executing this goal as well. Increasing awareness not only creates additional sales for member PEOs, but it also creates awareness of what we do at the regulatory level. If legislators recognize the value that PEOs bring small to mid-sized businesses, they are less likely to introduce harmful legislation. The industry has been able to diffuse many negative legislative situations when legislators have been educated about the benefits and services PEOs provide. Daniel Harris and his team, in coordination with the State Government Affairs Committee, create a state action plan each year and continue to proactively promote and monitor PEO legislative activity in each state.

Goal 3:
Contribute to the operational excellence of the NAPEO membership. NAPEO staff, committees, associate members, and working groups create and regularly update content that enables member PEOs to stay ahead of emerging issues in HR, compliance, employee benefits, payroll, risk management, and retirement plans. This is being accomplished through webinars, regulatory notices and updates, published best practices, and the NAPEO Forum. Thom Stohler and NAPEO staff continue to work with the IRS to streamline the Certified PEO process while updating and improving existing NAPEO resources that support members who want to obtain IRS certification.

Goal 4:
Position NAPEO to operate, grow, and succeed in its mission. The key to the success of any association is developing and maintaining a clear and compelling value proposition. It's obvious that Goals 1 to 3 provide value to NAPEO members. However, to continue to promote new ideas, more members need to become involved. The plan calls for new and diverse industry leaders at all levels. This means you! Get involved!
Paying for it all: One of the desired results of the fourth goal is that NAPEO has sustainable and growing funding from diversified sources. This is a concern for any association. Industry consolidation has impacted NAPEO's revenue. The Dues Task Force has been created to conduct a complete review of the current dues structure. Taskforce members continue to meet via onsite meetings and conference calls to discuss methods to ensure the financial stability of the association.

Goal 5:
Determine NAPEO's role in the broader employer services sector. This has been a topic of debate. Does NAPEO expand the tent to include members from emerging market companies? A task force headed by the Membership & Services Committee chair is being created to study this question. Stay tuned.
This is by no means the complete strategic plan. If you would like a copy of the complete plan or would like to offer any input about the plan, please feel welcome to reach out to me. My door is always open. My email is alubash@prestigepeo.com.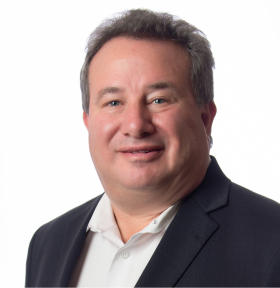 Andrew Lubash
2019-2020 NAPEO Chair
Principal
Prestige Employee Administrators
Melville, New York
Reproduced with permission of the National Association of Professional Employer Organizations