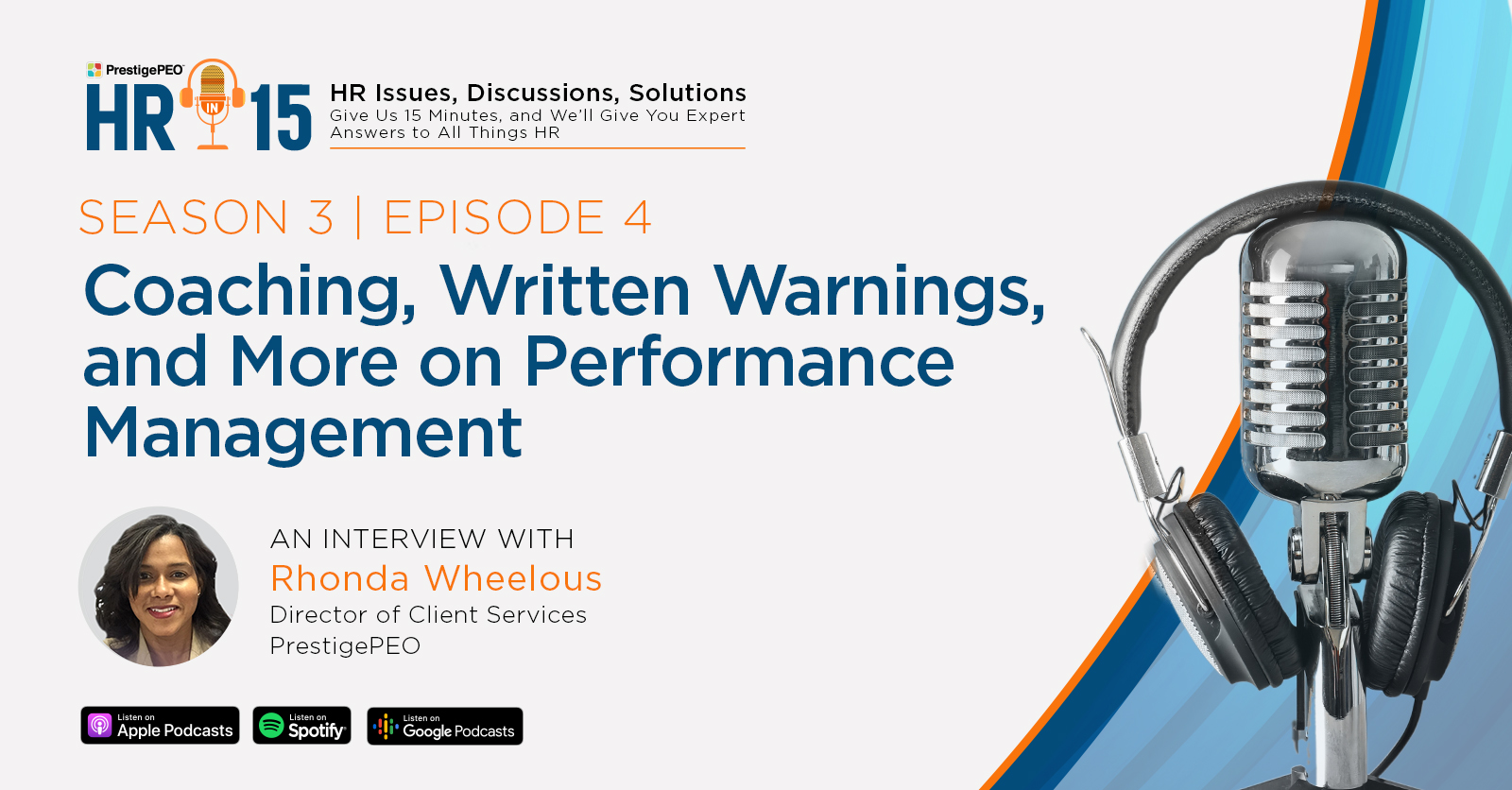 "The big thing here is that the performance discussion should not include any surprises for the employee."
Providing positive feedback to your team member is the easy part, but what happens when the conversation is a little more difficult and includes some ways an employee needs to improve? For new managers, coaching and constructive criticism can be difficult. An effective manager needs to feel confident in their feedback so that their employee can positively improve their work.
Rhonda Wheelous, Director of Client Services at PrestigePEO, returns for further discussion on performance management. Listen to this episode for a rundown on coaching an employee to improve, written warnings and Performance Improvement Plans (PIP), and how to reinforce better behavior.
Highlights Include:  
When you should coach an employee and when you need to provide a written warning
What a written warning looks like and what it should include
How to provide specific and effective compliments to reinforce good performance
How to make performance evaluations simple by preparing notes ahead of time
Have questions? PrestigePEO is always available to help with HR, employee benefits and payroll, and more. Call Us Today at 888-PEO-PEO1 or visit prestigepeo.com.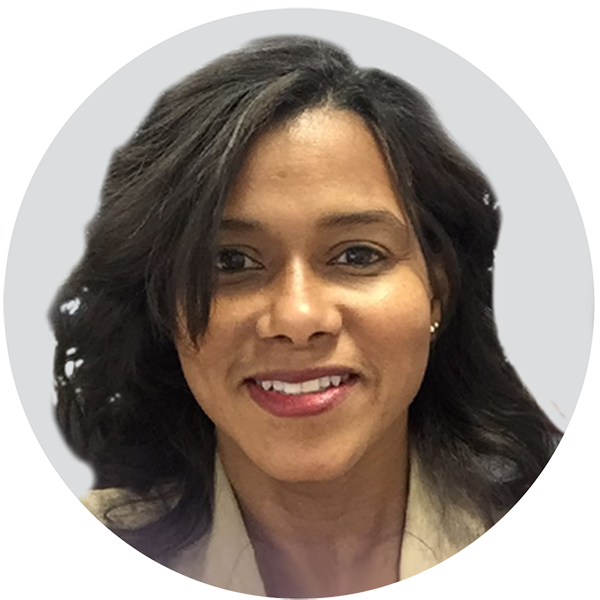 Rhonda Wheelous joins us with over 20 years of HR experience.  She earned an MBA from Baruch College and has worked in many areas of Human Resources during her career.  Over the years she has developed proficiency in employee relations, talent management, training and development, performance management, health and welfare, payroll, HRIS, and HR strategy.
She works as a trusted advisor to senior managers and works with key team members to ensure employees have the tools necessary to achieve organizational goals.  She takes pride in her ability to successfully partner with others to build strong organizations where employees are valued.  She believes that people are the driving force behind organizational success.  During her free time, she enjoys reading and spending time with her family.