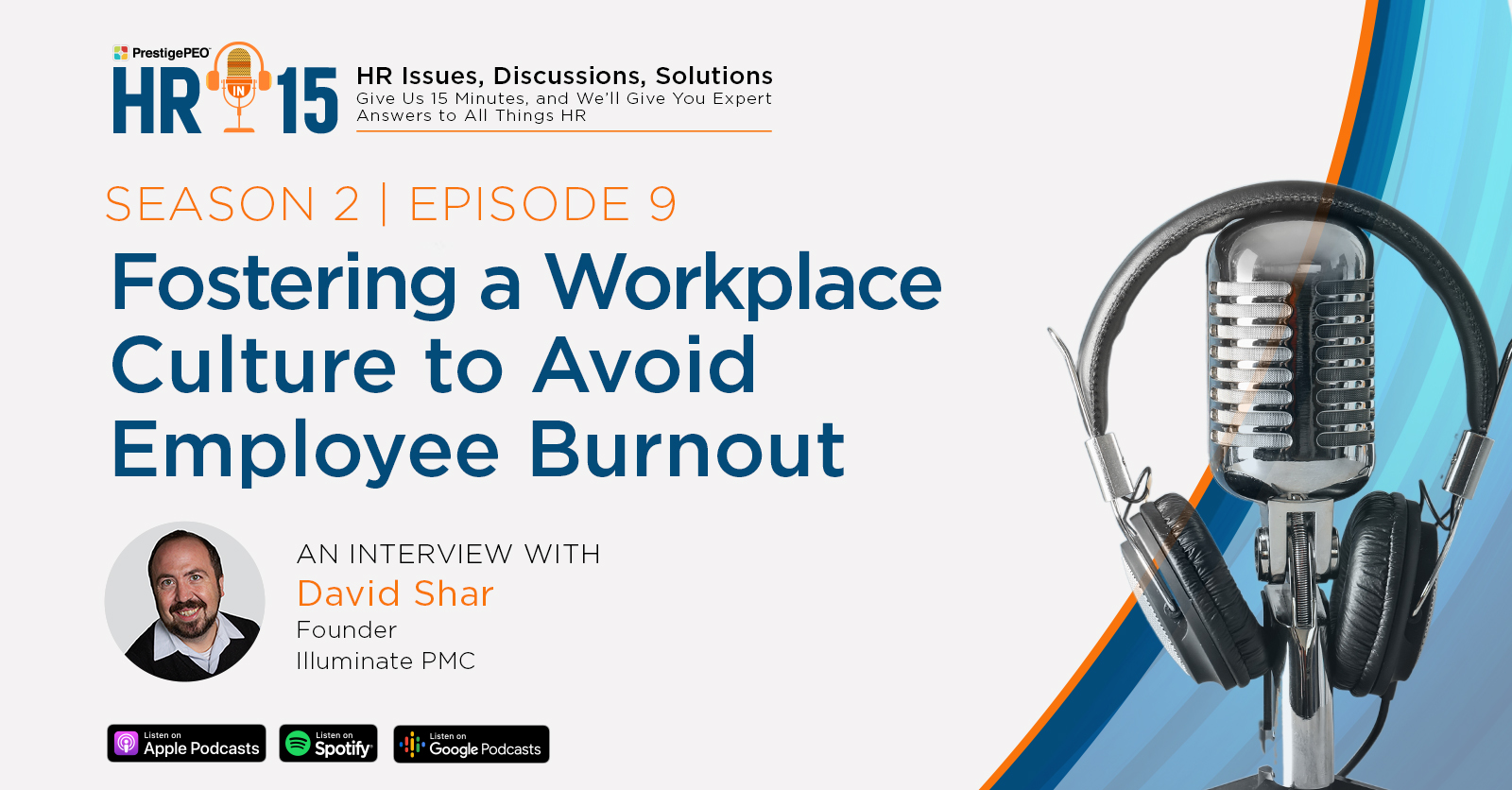 "An organization that wants to avoid burnout needs to start with a big why: a mission, a vision, and core values."
Employee burnout is becoming a greater topic of focus as the world begins to emerge from the worst of the COVID-19 pandemic. In the last episode of HR in 15, we explored what employee burnout actually is and how it presents itself with creator of the FTF Burnout-Proof Culture Model, David Shar. Today, David joins us once again to provide a look at how workplace dynamics are changing for both employers and employees, as well as practical advice on how employers can foster a culture that helps their employees avoid burnout.
Highlights Include:  
Insight into kinds of organizational roadblocks that lead to burnout
Tips on how employers can help their employees feel supported and productive
The impacts of COVID-19, and how workplace dynamics are changing as a result
A look at what can happen if employees continue to experience burnout
Have questions? PrestigePEO is always available to help with HR, employee benefits and payroll, and more. Call Us Today at 888-PEO-PEO1 or visit prestigepeo.com.