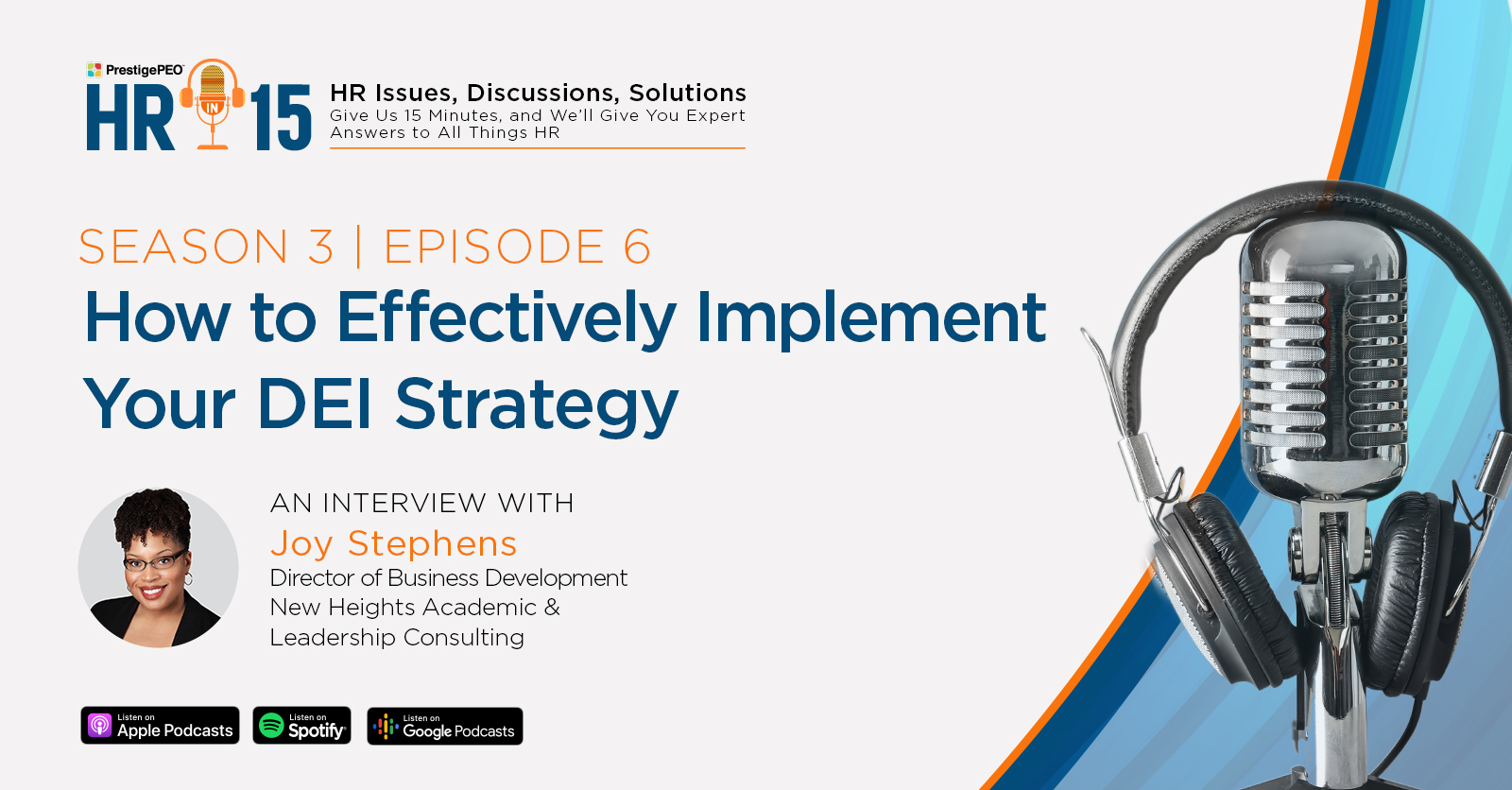 "Having a DEI strategy makes the difference between having to go to work and wanting to go to work. When you know that your company cares about you, you work harder and stay in your position longer." 
Diversity is a hot topic in the business community, but many employers are lost on how to actually implement a DEI strategy. In our last episode of HR in 15 with Joy Stephens, founder of New Heights, Academic & Leadership Consulting, we discussed the most important element of your DEI strategy (listen to it here). Today, Joy returns to speak with LaToya Velez, supervisor of HR Client Services and our DEI officer here at Prestige PEO, to discuss the "Three Cs" of implementing a DEI strategy. With these in mind, you'll be able to realize your strategy with your company as a team effort.
Highlights Include:  
Your team needs to be committed to doing the work
You need to have your team collaborate and work together
Finally, your team must encourage communication, answer any questions, and have an open and honest discussion
Have questions? PrestigePEO is always available to help with HR, employee benefits and payroll, and more. Call Us Today at 888-PEO-PEO1 or visit prestigepeo.com.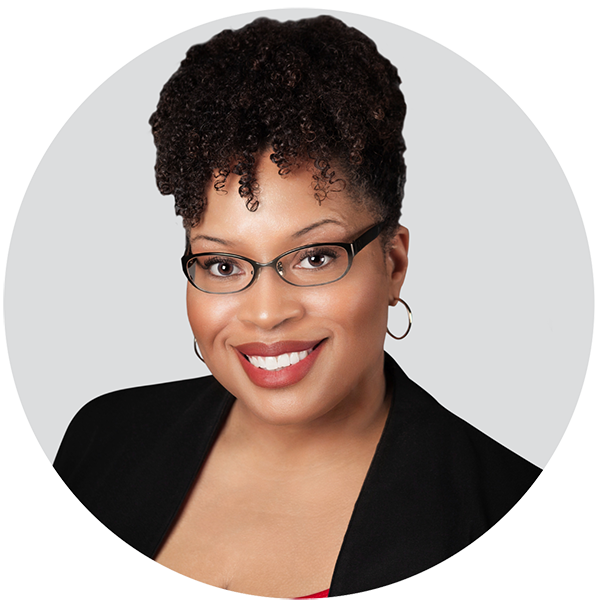 Joy Stephens is the Director of Business Development at New Heights Academic and Leadership Consulting. With a background in research and development, marketing, manufacturing, and sales, Joy now applies her broad corporate experience to help organizations "develop their people" and truly transform their culture. Joy is a Board-Certified career coach and corporate culture consultant who helps organizations move forward.