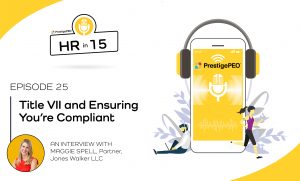 After the Supreme Court's ruling in June, on Title VII of the 1964 Civil Rights Act, it's time for companies to update their policies and practices.
Today, Maggie Spell, partner at Jones Walker LLC, lays out and explains the changes that need to be made. Last episode, Maggie walked us through the Supreme Court case itself – how it came to be and why it's significant. 
In this episode, she goes into the details of what the ruling means for employers and employees and takes a step back to show how this shines a light on the bigger picture of workplace discrimination.
Episode highlights:
Maggie Spell recaps the landmark case and civil rights victory that was discussed in more depth in HR in 15, Episode 24.

Maggie and Eric discuss what updates employers should make to employee handbooks and related policies.

Employers get a tip for how to avoid lawsuits by following best practices in hiring and employee management.
"We certainly want to make sure that companies are encouraging employees to make complaints, so that the company can investigate and remedy the issue as appropriate."
            —Maggie Spell
Have Questions? PrestigePEO is always available to help you navigate these uncertain times with regard to Human Resources, Employee Benefits and Payroll Management. Call Us Today at 888-PEO-PEO1 or contact us at prestigepeo.com.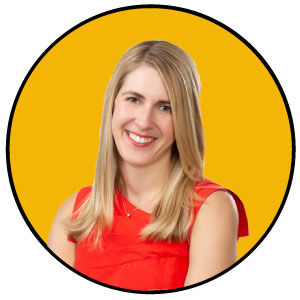 Maggie Spell is an attorney and partner at the Labor Employment Practice Group of Jones Walker LLC. Maggie has a deep background in local, state, and federal employment laws. She offers day-to-day advice to employers on workplace issues and helps resolve discrimiation, harassment, and retaliation cases.