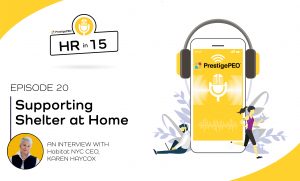 Habitat for Humanity is more than you think, especially in New York City.  
Karen Haycox, CEO of Habitat for Humanity in NYC, channels 20 years of experience in the nonprofit sector, in addition to experience in the for-profit sector. She is involved in several organizations supporting LGBTQ+ and affordable housing causes in New York City.  
In this episode, Haycox discusses internal and external challenges of leading Habitat NYC through COVID-19. She offers valuable insight on the similarities in running nonprofit and for-profit organizations. As well as the true value and reward of doing work that makes a difference in the world.  
Community lending for low income housing. Building homes, maintaining existing homes, and lending to help people become homeowners through low income housing cooperatives.   
Today, we discuss:  
The lesser known work of Habitat NYC, including financial lending for low-income housing cooperatives, and more.  

Habitat's unique part in NYC's COVID-19, how it turned from a health crisis to a housing crisis, and how it has reshaped Habitat's role for the people it serves.  

A hint toward a significant development in the way Habitat NYC makes a difference in people's lives.   
"I have worked as hard or harder in the nonprofit sector. The difference for me is, when I put my head on my pillow at the end of the day, I believe that I am making a difference in the world." — Karen Haycox   
To get involved, explore Habitat NYC on Facebook or visit HabitatNYC.org.   
Have Questions? PrestigePEO is always available to help you navigate these uncertain times with regard to Human Resources, Employee Benefits and Payroll Management. Call Us Today at 888-PEO-PEO1 or contact us at prestigepeo.com.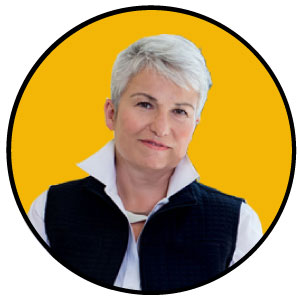 Karen Haycox is a leader in affordable housing who became CEO of Habitat NYC in August of 2015. Before Habitat NYC, Karen was Vice President of Fund Development at Southwest Solutions in Detroit, MI and held several senior fundraising positions at Habitat for Humanity's International headquarters in Atlanta and has played major roles in Habitat's global disaster response efforts.   
Habitat for Humanity New York City is an independent affiliate of Habitat for Humanity International. Founded in 1984, Habitat NYC has served over 1,500 families in New York City through home preservation and construction. Habitat NYC brings thousands of New Yorkers together each year to create solutions for New York's affordable housing needs.