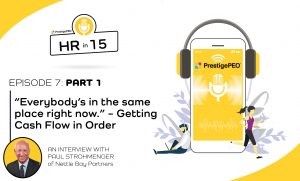 The COVID-19 Pandemic has imposed many changes in our day-to-day lives, and businesses are no exception. With constant changes to policies surrounding best practices for businesses during this pandemic, we're shifting gears and attempting to catch up to keep our organizations afloat.
As a business owner, it feels like there's a never-ending list of financials that can fluctuate at any moment – one of the most important to keep an eye on is your cash flow.
"You're going to realize as you spend more time and get more exact, you'll realize how some of these numbers are going to change as volume changes" – says Paul Strohmenger when it comes to analyzing cash inflows and outflows.
Regardless of these uncertain times and rapid changes, it's essential to constantly reevaluate not only your relationships with customers and clients, but with your vendors and services you enlist to run your business. Paul shares that there's no better time to evaluate those relationships, than now during COVID-19 because everyone is struggling in some way
Listen as PrestigePEO COO, Eric Foodim, discuss what businesses need to consider when making a COVID-19 Business Recovery Plan with guest Paul Strohmenger, Managing Partner at Nettle Bay Partners. In this episode, Paul shares crucial information to help your business recover as a result of COVID-19, including:
What expenses should be considered when calculating your cash inflows and outflows.
Strategies for managing cash flow and where you can save yourself time and money in implementing them.
How to apply the 80/20 rule to cash flow policies and procedures.
When and how to discuss changes in your business plan with vendors and partners.
Have Questions? PrestigePEO is always available to help you navigate these uncertain times with regard to Human Resources, Employee Benefits and Payroll Management. Call Us Today at 888-PEO-PEO1 or contact us prestigepeo.com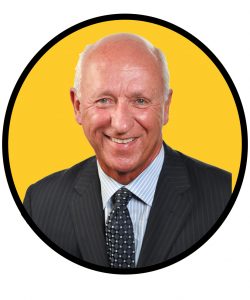 Paul Strohmenger, CPA, is the Managing Partner of Nettle Bay Partners, a company he founded 25 years ago to provide financial management services to companies and organizations of all sizes and in many industries. Nettle Bay Partners acts as a company's outsourced chief financial officer, helping his clients achieve maximized company valuations through improved business processes, organization optimization, financial reporting and analysis, budgeting and planning.