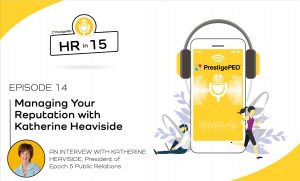 Katherine Heaviside, Founder and President of Epoch 5 Public Relations joins us for part two of our conversation on how to manage your company's reputation in these tumultuous times. Her extensive experience in PR provide clarity in navigating the terrain of modern day business.  
In today's episode, we take a deep dive into PR considerations of current issues like COVID-19 and Black Lives Matter, as well as the current landscape of communication – namely the speed at which information, good and bad, spreads on social media.   
Episode Highlights:   
Hear the story of a one-minute video that destroyed a business and its owner's livelihood.  

Our guest explains, "If you handle these crises correctly, you can come out stronger, and if you mishandle them, your competition will take more of your market share."  

Learn how to respond internally and externally if your company faces an accusation or a perception problem.   
"You can't be crisis free, but you can be crisis prepared." — Katherine Heaviside   
Have Questions? PrestigePEO is always available to help you navigate these uncertain times with regard to Human Resources, Employee Benefits and Payroll Management. Call Us Today at 888-PEO-PEO1 or contact us at prestigepeo.com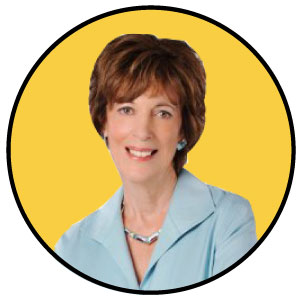 Katherine Heaviside was named one of Long Island's "Top Influentials" by Long Island Business News. She is a leader in public relations — having counseled hundreds of clients throughout the New York Metropolitan area. An expert communicator and strategist, she forges strong relationships with media, businesses, foundations, and more. A variety of tri-state industries benefit from Katherine's proactive representation and strategic counsel. You can contact her directly at kheaviside@epoch5.com.   
Epoch 5 is the leading Long Island public relations firm because we are highly successful at creating positive exposure for our clients, both on Long Island and throughout the tristate area. For many clients, we also play a key role in helping to protect or regain their reputations after controversial or crisis situations. In short, we are known for our expert counsel, the quality of our work, our strategic planning and positioning, and our excellent client service.