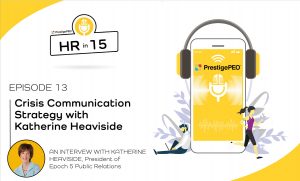 Katherine Heaviside, President and Founder of Epoch 5 Public Relations, talks to Eric about the importance of communication from a distinctly human PR perspective, and about how the means and impact of communication are changing in today's world.  
In today's episode, we explore that impact. On one hand, misinformation can ruin a company's image in minutes. On the other hand, the right action can lead to a positive image for your company and greater success in its community.   
Episode Highlights — We discuss:   
How PR communication shifted in recent years. It now largely takes place between employers and employees

– as such relationships are a growing part of your company's image

.  

How "doing the right thing at the right time" can lead to make your company a positive force in its community, and increase market share.  

What goes into a Crisis Management Plan, and how can it set your company up to do the right thing at the right time?   
"Clear and inspiring communication is really essential to moving people to a better place." — Katherine Heaviside   
Have Questions? PrestigePEO is always available to help you navigate these uncertain times with regard to Human Resources, Employee Benefits and Payroll Management. Call Us Today at 888-PEO-PEO1 or contact us at prestigepeo.com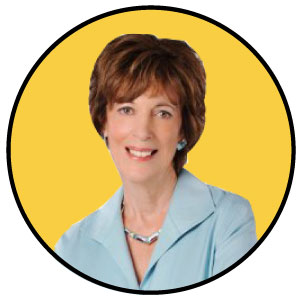 Katherine Heaviside was named one of Long Island's "Top Influentials" by Long Island Business News. She is a leader in the field of public relations — having provided counsel to hundreds of clients throughout the New York Metropolitan area. An expert communicator and strategist, she forges strong relationships with media, businesses, foundations, associations, and community and government leaders. From health care to real estate to energy, tri-state industries benefit from Katherine's proactive representation and strategic counsel.   
Epoch 5 is the leading Long Island public relations firm because we are highly successful at creating positive exposure for our clients, both on Long Island and throughout the tristate area. For many clients, we also play a key role in helping to protect or regain their reputations after controversial or crisis situations. In short, we are known for our expert counsel, the quality of our work, our strategic planning and positioning, and our excellent client service.