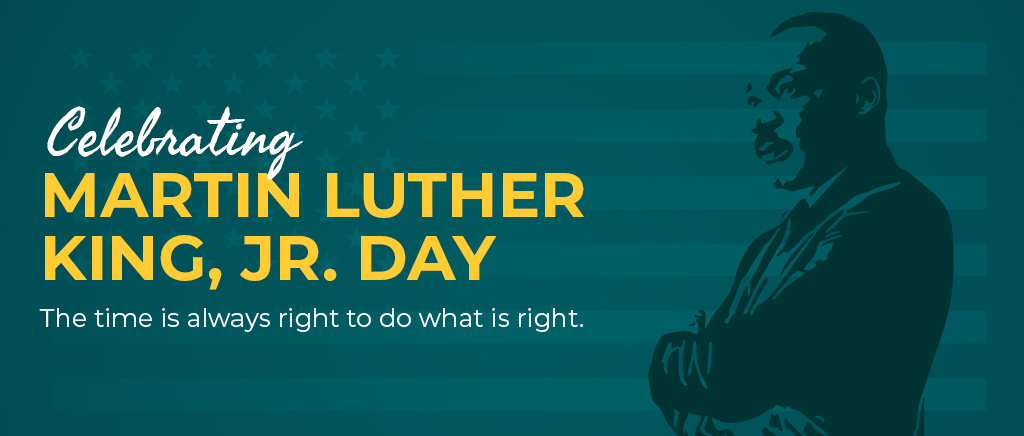 Martin Luther King, Jr. was a social activist and Baptist minister who played a key role in the American civil rights movement from the mid-1950s until his assassination in 1968.
King sought equality and human rights for African Americans, the economically disadvantaged and all victims of injustice through peaceful protest. He was the driving force behind watershed events such as the Montgomery Bus Boycott in 1955, which in 1956 the Supreme Court ruled segregated seating on public buses unconstitutional and the 1963 March on Washington, which helped bring about such landmark legislation as the Civil Rights Act and the Voting Rights Act.
He was a member of the first black Greek-letter organization, Alpha Phi Alpha Fraternity, Inc. The legacy of Dr. King motivated his fraternity brothers to create the Dr. Martin Luther King, Jr. National Memorial Foundation to build a memorial in honor of Dr. King's life and international achievements on the National Mall in Washington D.C.
The "I Have a Dream" speech, delivered by Martin Luther King, Jr. before a crowd of some 250,000 people at the 1963 March on Washington, remains one of the most famous speeches in history. The eloquent speech was immediately recognized as a highlight of the successful protest and has endured as one of the signature moments of the civil rights movement.
King was awarded the Nobel Peace Prize in 1964 and is remembered each year on Martin Luther King Jr. Day, a U.S. federal holiday since 1986.
"Life's most persistent and urgent question is, 'What are you doing for others?'"
Resources: https://www.history.com/topics/black-history/martin-luther-king-jr
Diversity, equity and inclusion (DEI) are the pillars to any successful business.
These principles offer an unmatched opportunity to expand the scope of a company's trajectory with progressive change and an enhanced ability to overcome challenges. The inclusion of different cultures, beliefs, and backgrounds is beyond valuable. These elements create space for expression and individuality for employees and expand opportunities into new market space for businesses. A company that values DEI not only extends itself to a greater audience but can also become a more competitive employer.